Following the announcement of the early-access program of WaveForming, we received many applications and approved dozens of WaveForming projects, which are now being constructed with a date already set for calibration.
In the meantime and as our research team already works on the next improvements of WaveForming, we continue to educate our partners, and demonstrate the impressive performance of WaveForming during both public and private events.
Here are a few noteworthy projects we were involved in in October.
Public Event
Salon de la HiFi et du Home Cinéma l'Audiophile 
On the 21st and 22nd of October, as the French team was exhibiting at the Paris Audio Video Show, one of our dealers in Luxembourg was also conducting their own event.
The event took place at the DoubleTree by Hilton with more than 20 systems in demonstration.
Among these systems was a WaveForming demonstration, using Monitor Audio Cinergy loudspeakers and subwoofers in a 4x3 bass array. We used all 20 channels from the Altitude16 to offer attendees a 9.X.4 solution using the +4 extension to run the 4 front subwoofers. To cement the longevity of Trinnov Audio products it was noted, during the presentation, that we were using Altitude16 serial number 10 which was produced in 2017.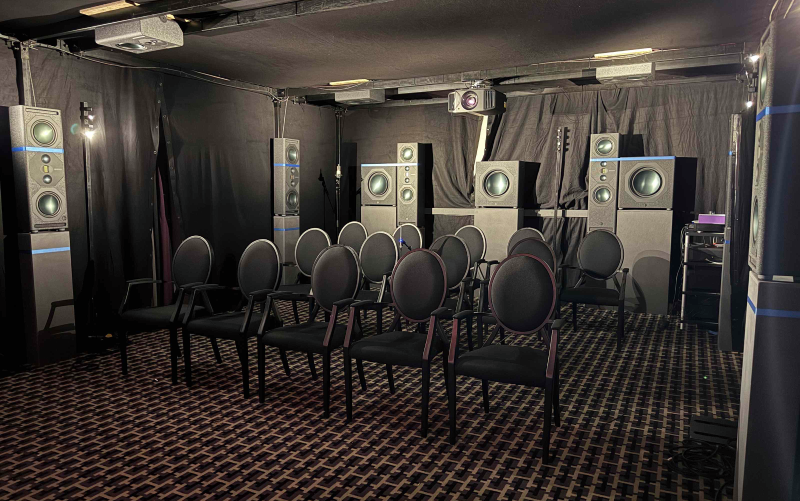 Rear subwoofer array seen from the screen
Back in July, Trinnov visited Monitor Audio in the UK and spent a couple of days with the R&D team to try the combination of WaveForming and Cinergy.
Although the test was one on a 6x6 configuration, the results were such that we knew the performance would be great, even with less subwoofers and in a less-than-ideal environment.
The room kindly provided by L'Audiophile at the hotel was 5 meters wide, 3 meters tall and...8 meters long, with an open side only covered by drapes.
Despite these challenges, it was one of the best systems we did set up outside of a dedicated room with excellent seat-to-sat consistency and very well controlled decay time all the way down to 30Hz.
We would like to warmly thank the entire time at L'Audiophile for supporting us and giving us the opportunity to demonstrate WaveForming to their customers.


New Showrooms in Europe
Procella Audio was the first speaker manufacturer to open a permanent showroom featuring WaveForming in their European facility near Amsterdam.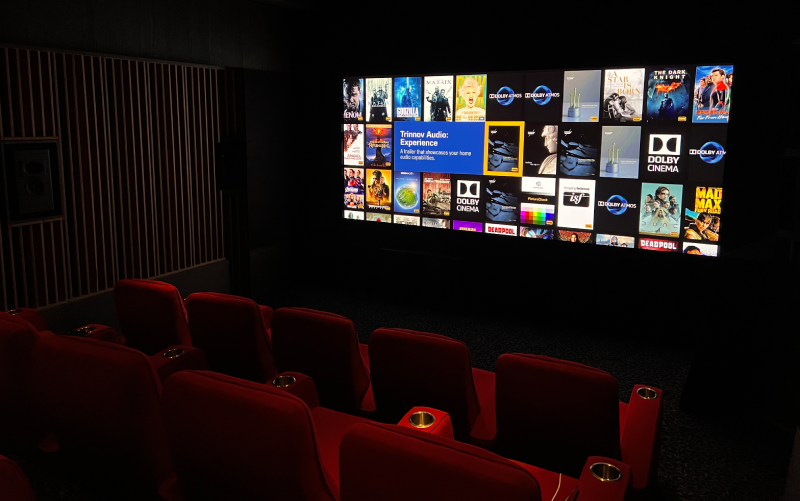 GrobiTV was the first dealer to get early access to WaveForming after upgrading their showroom in Germany, with first client projects already scheduled for calibrations.
We are pleased to announce that two more showrooms are now showing WaveForming in Europe.
Die Zwei, Hamburg, Germany
Congratulations to Die Zwei for their upgrade to WaveForming and becoming the second WaveForming showroom in Germany.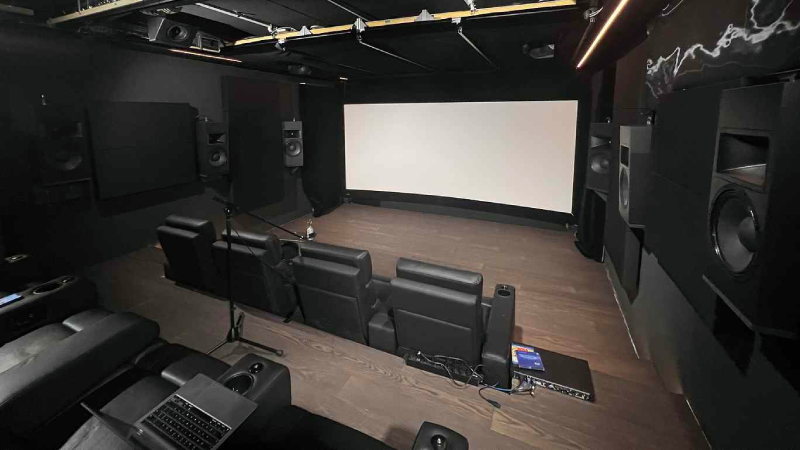 Die Zwei showroom - featuring an 8x8 dual subwoofer array
The showroom was already running a traditional double bass array and after the upgrade, each subwoofer was individually addressed from the Altitude32.
The WaveForming calibration proved, once again, the big leap forward our latest technology makes in many aspects of sound reproduction. The ability to tune not only the Target Curve but also the decay makes it a powerful tool for dealers to offer the bass experience customers want. In this way you can have a tighter bass for music and a more lively bass for movies while maintaining tight seat to seat consistency. 
The latest WaveForming approved showroom is located in Luxembourg and runs a 4x4 dual subwoofer arrays. The system comprises Krix speakers with Dayton Audio subwoofer with self made enclosures. The existing manually tuned DBA did a good job with decay control in the front row but lacked control and seat to seat consistency in the back row.
As in many cinemas the rear row is pretty tight to the back wall. This results in a high pressure zone where the rear row is much heavier on bass than the front row. With WaveForming enabled we were able to bring the rear row into line with the front maiong for an even listening experience whichever row and seat you choose.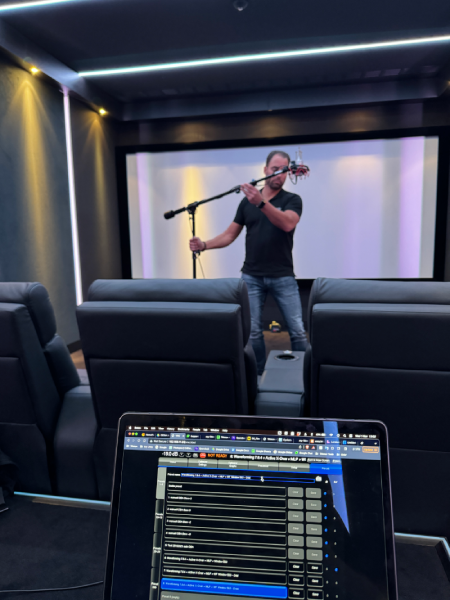 (Stefan Zaunbrecher from QuartzAV accompanied the visit)
Upcoming new showrooms
We look forward to the next couple of weeks to complete WaveForming calibrations in multiple showrooms in Spain, Vietnam, Indonesia and more. In the meantime we continue to receive and review project submissions for our Early Access Roll Out program. The response so far has been really positive and we are seeing many projects getting the green light to take part in this early software release. 
We plan to update our dealer locator with WaveForming enabled showrooms in 2024.