Paris, France – November 2, 2023 – Trinnov Audio, designer, and manufacturer of reference audio processors for home theaters, high-end hi-fi, professional audio and commercial cinemas, published new applications for macOS and Windows in public beta. These applications contribute to the ongoing improvement of the Trinnov user experience and will gradually redefine the way our customers use their processors.

4.1 Trinnov (beta) App
Work and tested for
Nova (new UI)
Altitude 16/32 (current UI)
D-MON (current UI)
It is important to note, the following products are not yet all approved and fully tested:
ST2 Pro
ST2 Hifi
Amethyst
Ovation 2
MC Processors
All Legacy Units
Notes
New features will be added to the app over time.
4.1 Beta App is required for NOVA (license management and software updates)
The Trinnov app at the center of the user experience
Trinnov customers are not all IT specialists, the vast majority of them are primarily music lovers, movie enthusiasts or artists. The first goal of this app is to simplify the very first step of the Trinnov customer journey: the access to the user interface.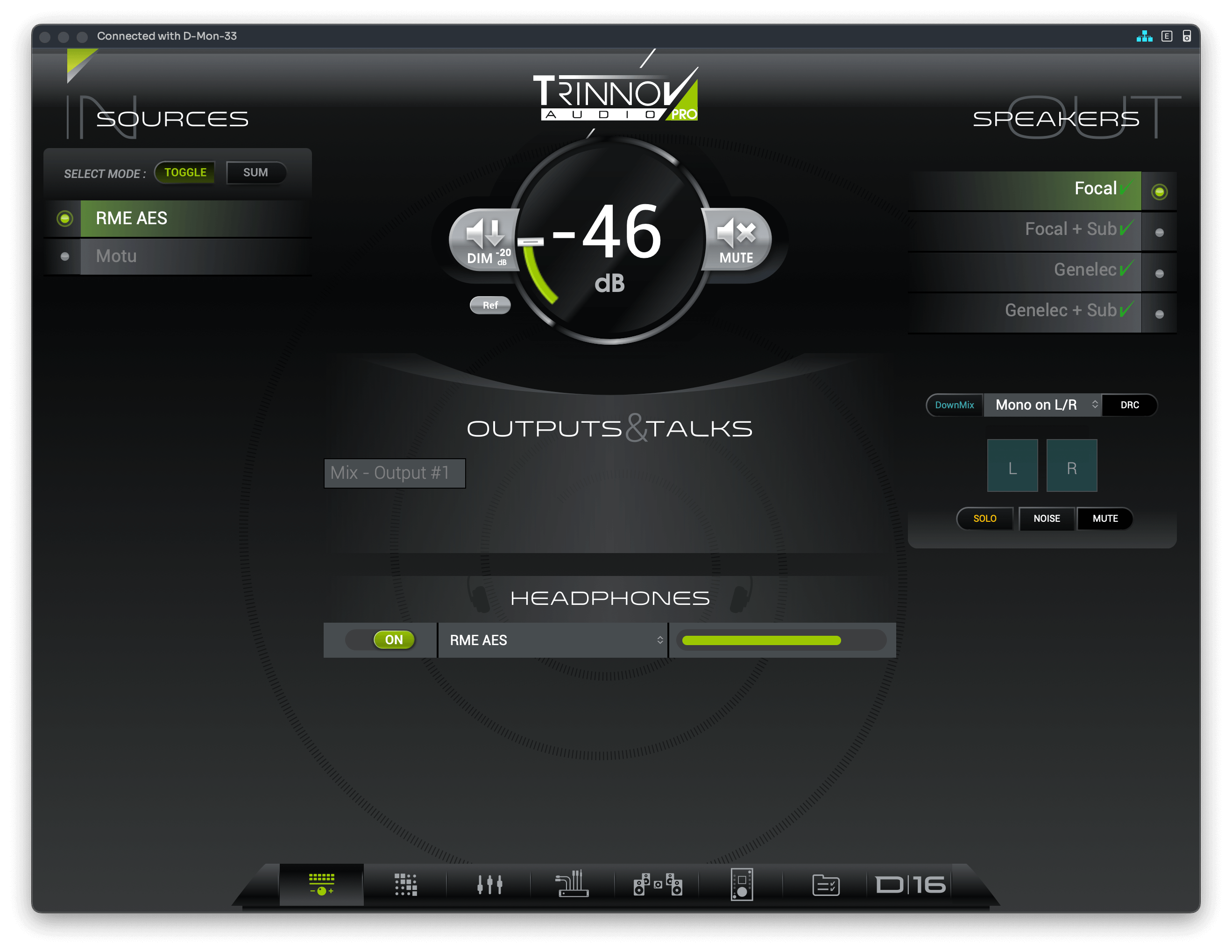 The new App displaying the current D-MON interface
With the new application and operating system of NOVA, any user will have the possibility to download the software update and extra licenses on the app, and then install them on a local network.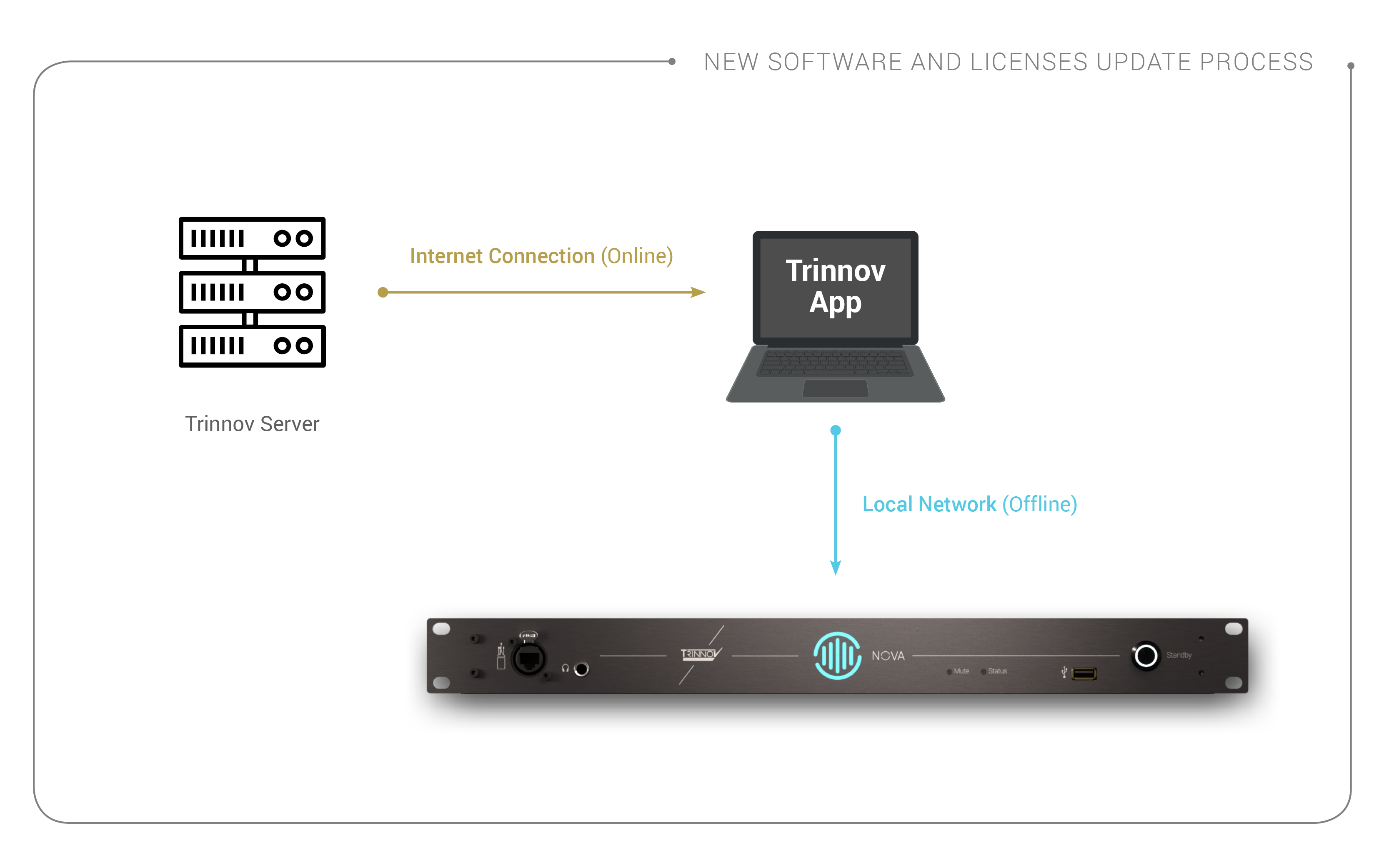 New software and licenses update process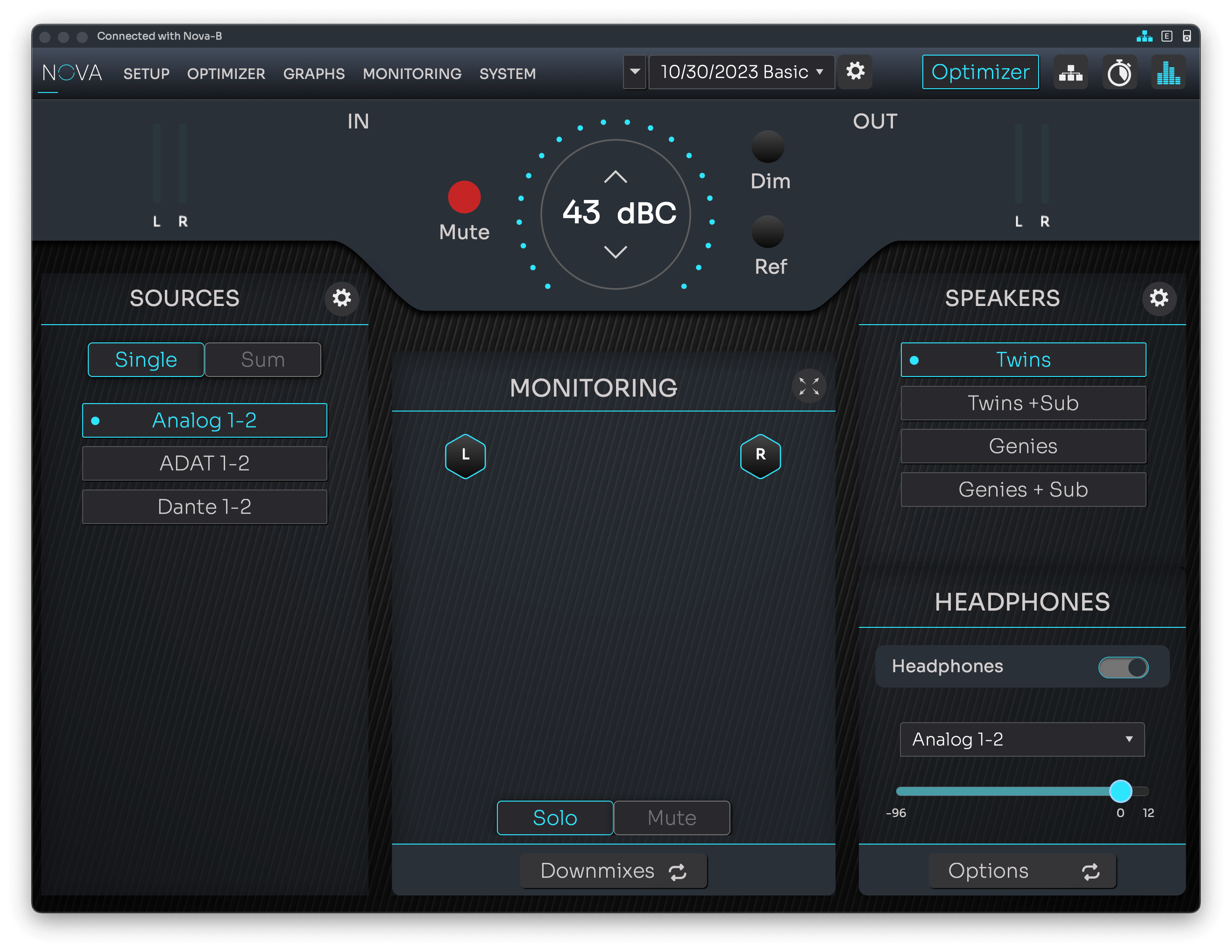 The Trinnov App (Beta) displaying Nova's new user interface