Trinnov Pro User Interview: Peter Cobbin & Kirsty Whalley (Such Sweet Thunder)
---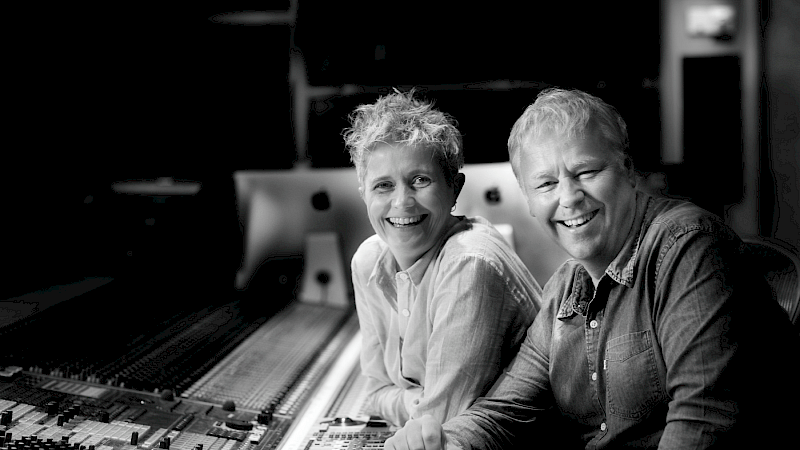 Dynamic duo Peter Cobbin and Kirsty Whalley have mixed hundreds of film scores, including more than 70 box office No. 1's contributing to the creation of some of the most prestigious soundtracks, such as The Lord of the Rings, Harry Potter, The Chronicles of Narnia, Star Wars and Shrek to name a few. 
In 2016, after many years of working at Abbey Road, they finally decided to create their own dream mixing space in North London. A place ergonomically designed through years of experience featuring an incredible Atmos monitoring system which Trinnov became an essential part of.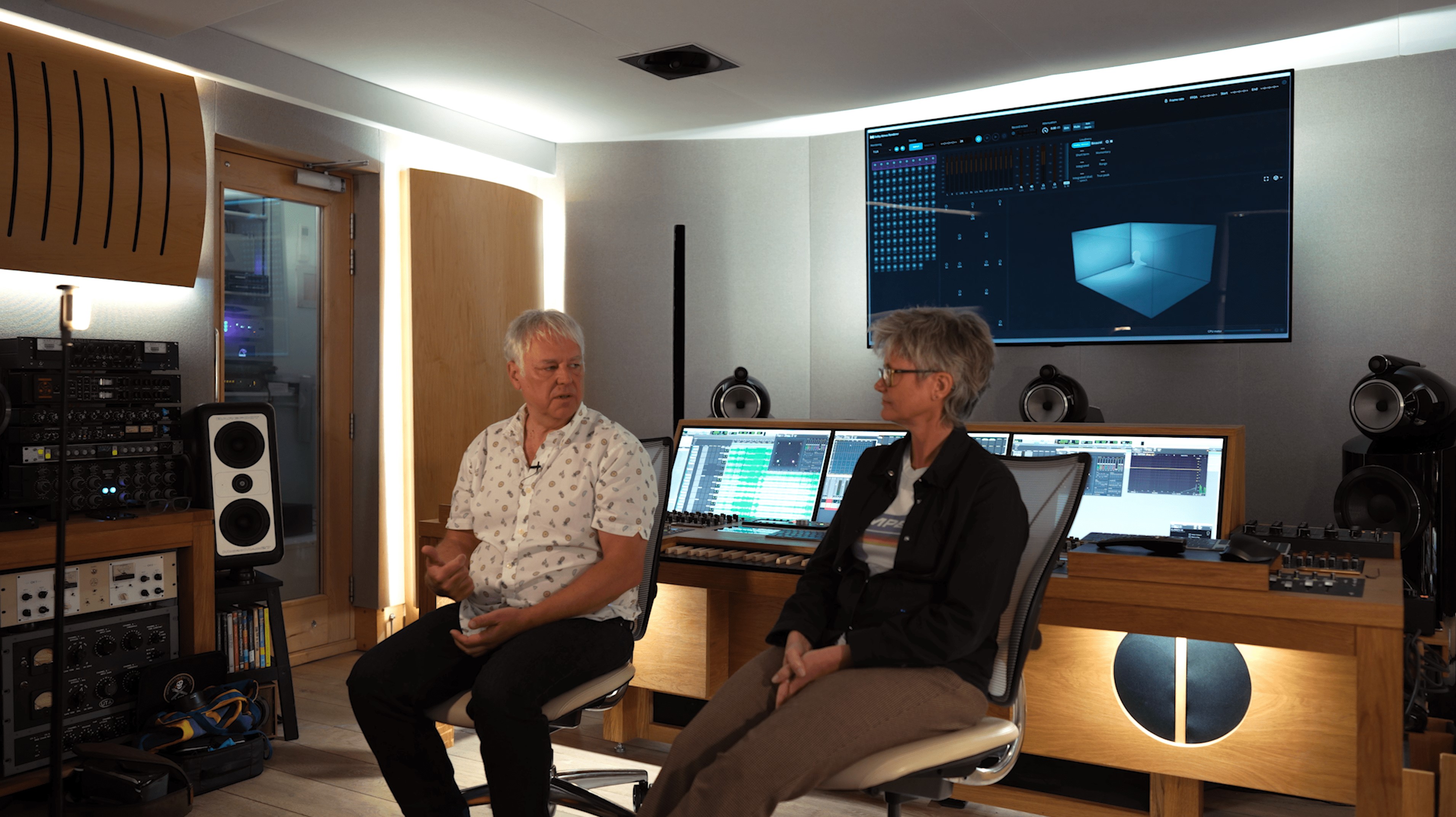 Could you please introduce yourself ?
We met at Abbey Road when I was a Senior Engineer and Kirsty had an independent production room there. We're passionate about film and we saw a bit of a niche in the market to really pull out all the stops and specialize in creating music for film. Likewise, we had done a few gigs where we'd had to go to another country and start mixing something, record, and mix in rooms that weren't necessarily set up for mixing. When we got there, it was like a blank canvas, so we tried to organize it a little differently. I think we were always just dreaming of having somewhere to do that and just push that to the next stage really. 
We had inherited this space, this studio belonged to a British recording artist called Dido. It was at one stage a really proper studio built in the old days which took a lot of time, effort, and skills from designers, builders, and acousticians. But obviously, we needed to modify it quite considerably for what we did.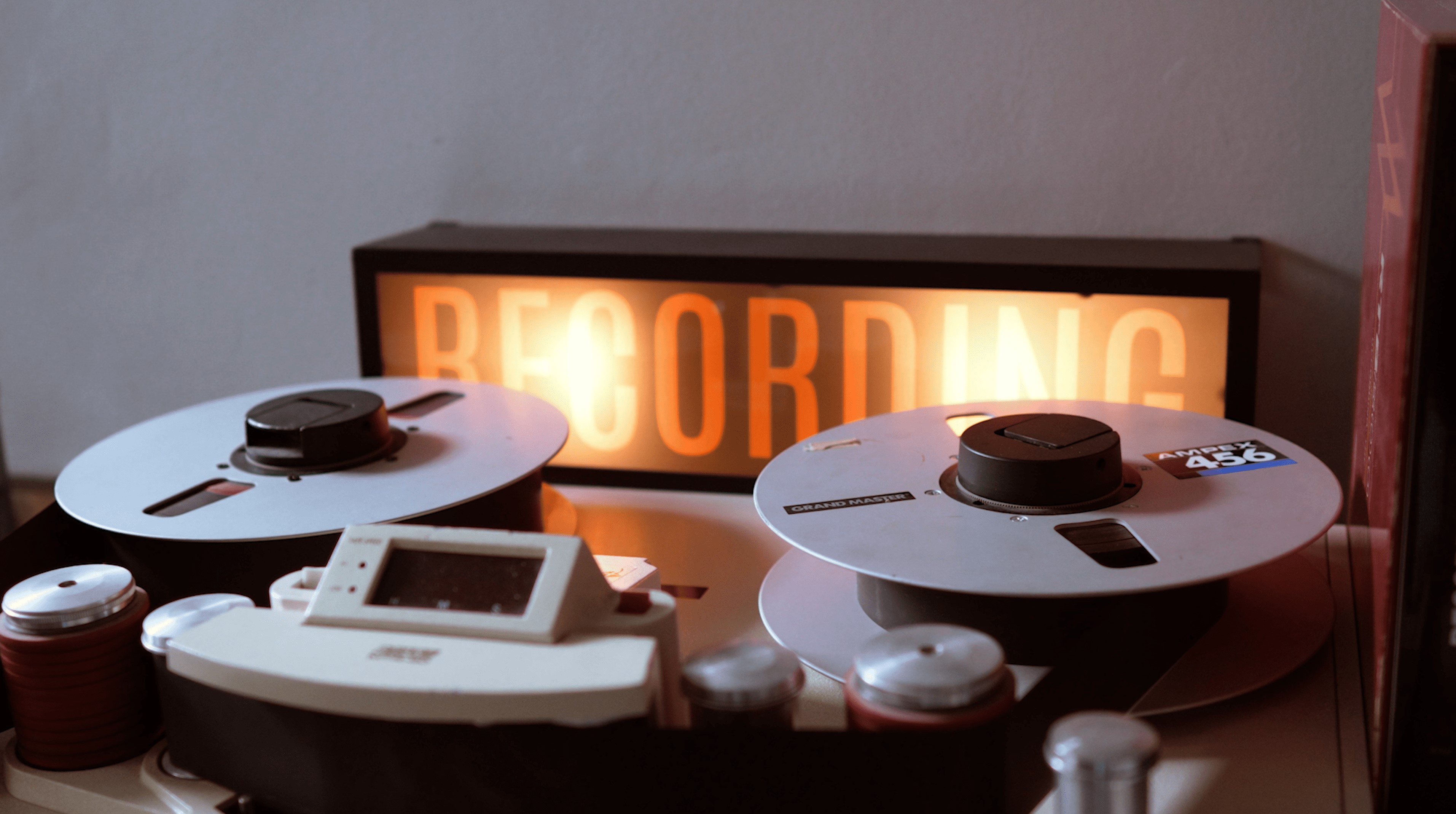 What was your introduction to Trinnov like ?
I think we were aware of some software based things, but we hadn't actually used those ourselves. By that point, we'd set up our lovely B&W 7.1 system in the room, and it sounded great! And then our friend tells us he's got this awful sounding room. He tells us he bought a Trinnov and it's transformed the way he works ! We've thought it's the other end to us but we did start thinking about it. We went to Alan Jenkins in that room in Soho and listened to him. He played his before and after and we were impressed, there's just a new « world order » of correction of stuff going on that just centered everything. 
We were about to move to a Dolby Atmos format so we knew we needed more channels of processing. Trinnov seemed to be a pretty definite kind of step forward for us in terms of our monitoring.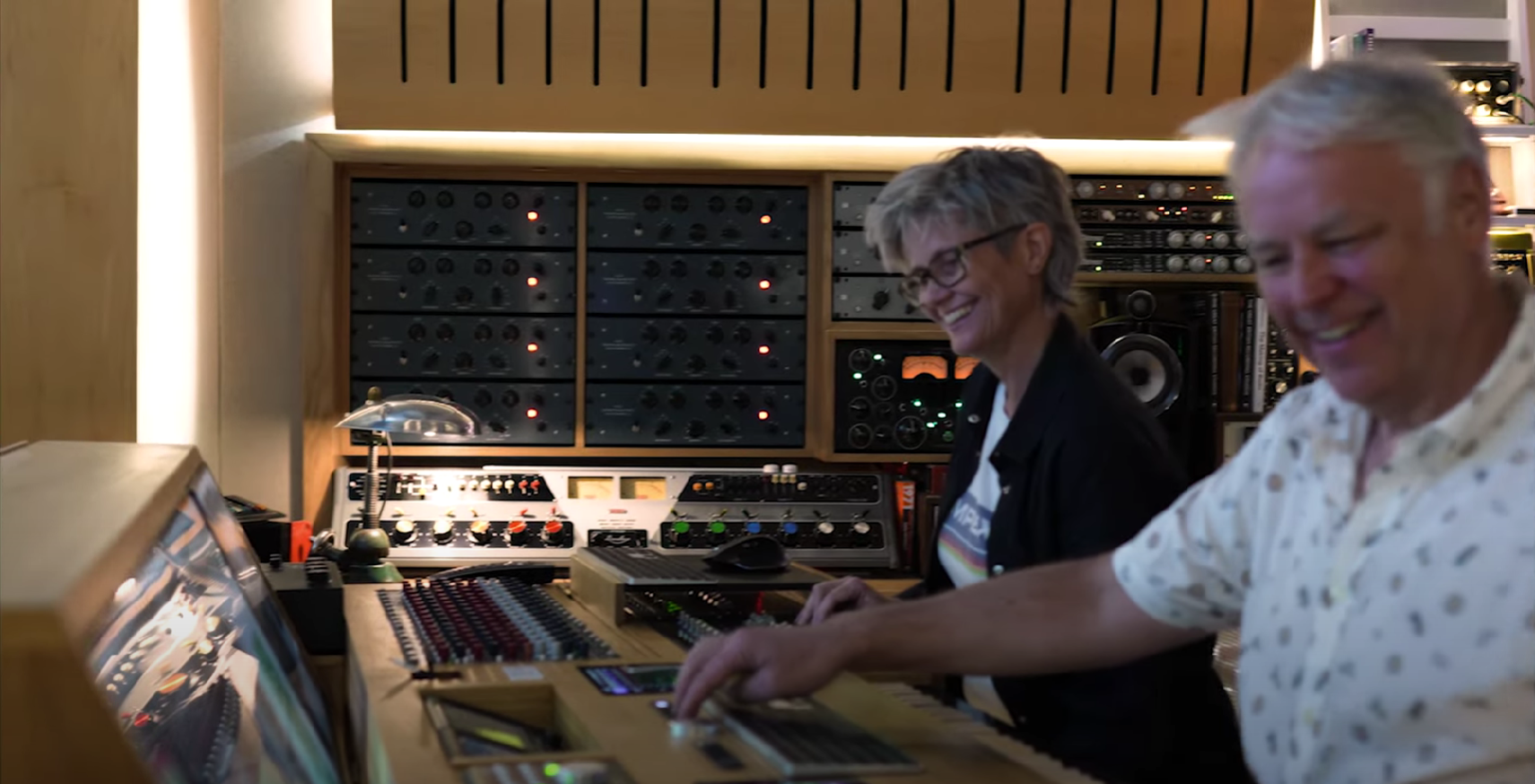 How has it influenced the way you work ?
We realized that we were obviously investing quite a bit of time in setting up to begin with. To have a room where that was preset was one thing. But what we didn't know until we got going is that we were building up a really great reference of how things should sound. The longer that went, our clients were thrilled, they were happy to come here and to be able to trust our judgment.
We've had dubbing mixers ask the music editor who's mixed the score and when they've said it's come from us, we've mixed it here they've gone « great we know we don't need to do any EQ now », and it's great. That's just the reliability of the reference we've built up, everything came into a beautiful focus that just allowed you to really get in into the music and into the mix.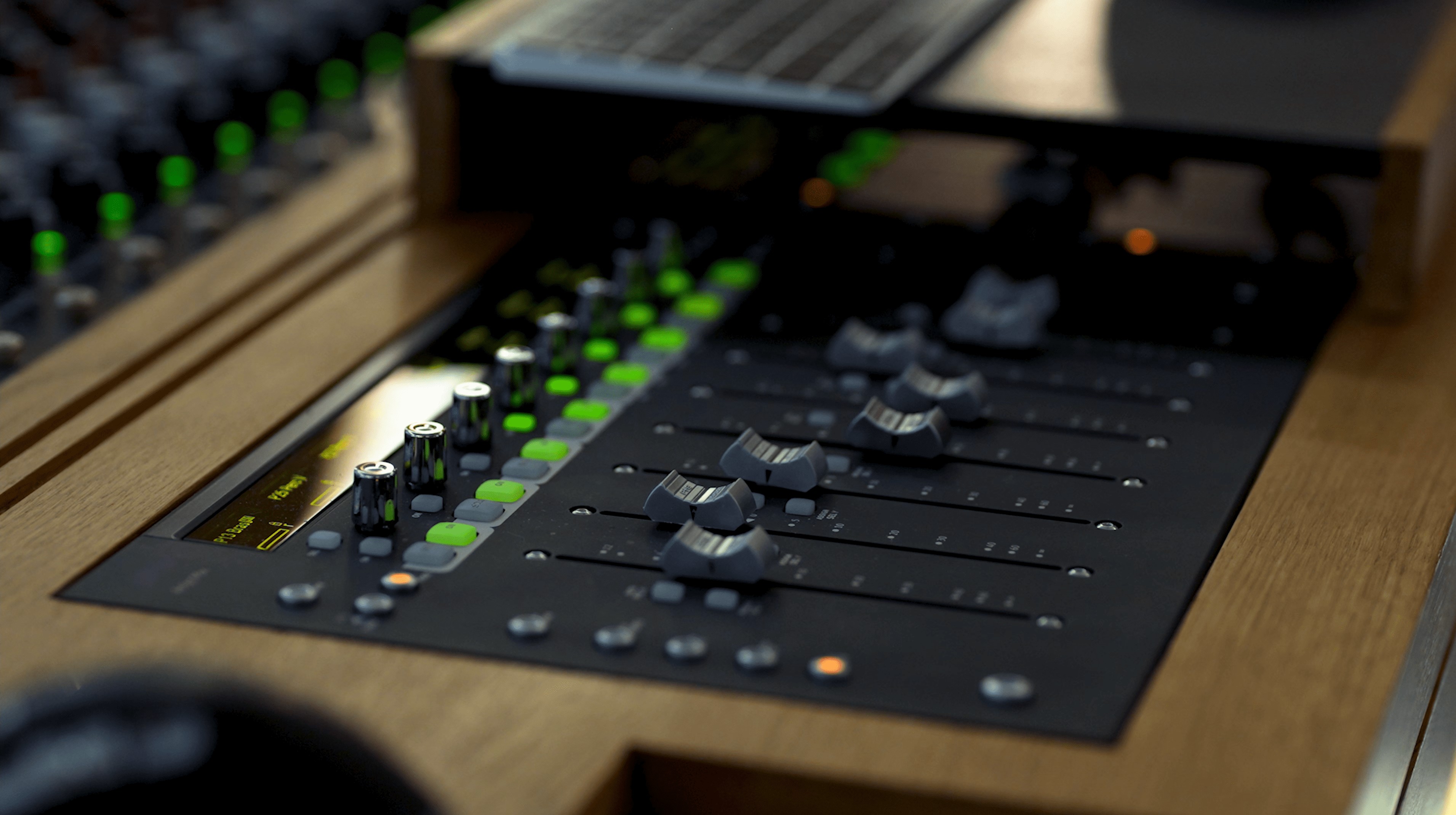 How would you describe Trinnov optimization to others ?
Once we've got our head around it, it's been great because we can experiment and see what things we're doing in the room, what difference they are making to our monitoring before we even introduce optimization or anything like that. 
For us, it could change from day to day, and those things have to be changed on the fly, sometimes we don't know how many people might turn up to a mix review. So, it's really simple, we can just change that in a second to make the experience of listening much better for everybody. 

Occasionally we've got to move things around, like the monitors and actually the analyzer within Trinnov will tell us quite accurately, quite alarmingly so actually whether we put them back in the correct positions or in the positions that we want to make the most of.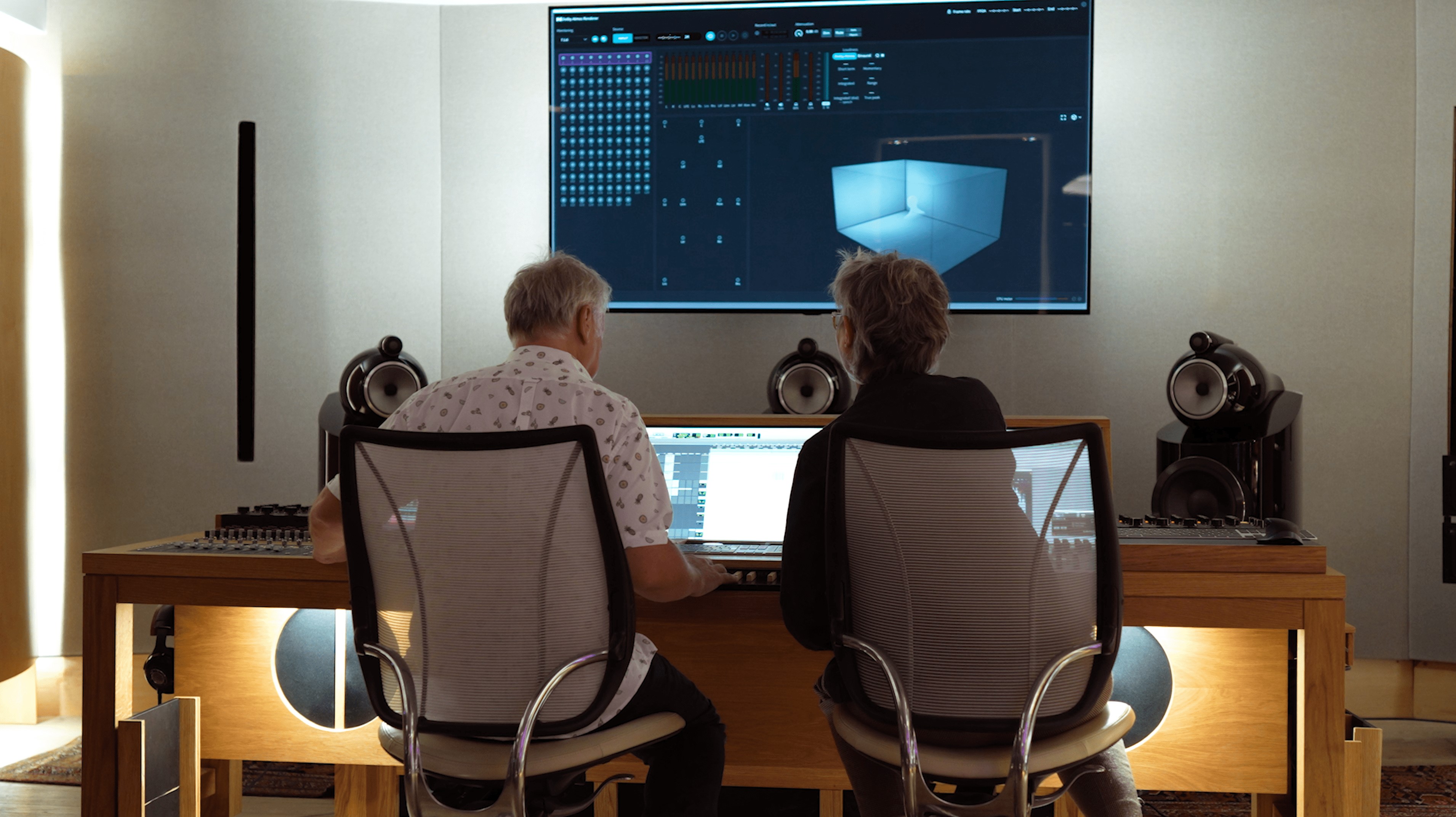 Is Trinnov a good investment for beginners ?
The Trinnov of is one of your most valuable players. It sits quietly you can't even see it, it's in our machine room and it couldn't be more integral and important to how we see and perceive what we do as Mix Engineers. Just the confidence of knowing that what you're hearing is going to translate to what your clients hear is pretty essential. Whilst you're trying to build a reputation, you really want to get as many scores on the board that are hitting the mark.
We've all had to invest in things over the years, and I guess that's something that will stay with you. You can change your monitors, you can change your room, but your Trinnov is always going to be useful. It could be transformative in what you're doing and perhaps your career.