Groundbreaking WaveForming Technology to make its debut in booth 4233
Paris, France and East Hampton, Connecticut, USA  - August 4, 2023 Trinnov Audio, the market leader in the design and manufacture of reference audio processors for home theaters, high-end hi-fi, professional audio and commercial cinemas, is pleased to announce the first U.S. demonstration of its breakthrough WaveForming technology at CEDIA Expo 2023. 

In CEDIA Denver booth 4233, Trinnov will host the ultimate immersive audio demo, which will provide U.S. dealers, partners and press their first opportunity to experience the dramatic improvement in low-frequency reproduction of WaveForming.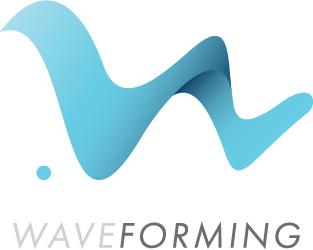 Partnering with Ascendo, madVR Labs, Kaleidescape, Barco, Seymour-Screen Excellence and Officina Acustica, Trinnov's demo theater brings together the industry's top manufacturers for a true reference-level immersive experience that will reveal the extraordinary levels of audio and video performance available today at the highest levels of private cinema.  
WaveFormingTM delivers a solution to the most challenging aspect of home cinema: eliminating the effect of room modes that makes accurate low-frequency reproduction difficult if not impossible. The product of more than 6 years of Trinnov research, WaveForming combines a new algorithm and new home theater design guidelines to effectively reduce the low-frequency problems inherent to small rooms: the muddy sound produced by long reverberation times and the large variation heard among multiple seats. WaveForming resolves these challenges to produce unprecedented impact, clarity, and level of detail in the bass.
"We are truly excited to be able to present the astonishing improvements of Waveforming to the industry at CEDIA Expo," said Trinnov Audio CEO and co-founder Arnaud Laborie.
"Our new technology can elevate the performance of home cinemas to a previously unobtainable level. The challenge of accurate reproduction of low frequencies in small rooms has historically been addressed with band-aid approaches that do not resolve the underlying physical problems. WaveForming takes a fundamental approach that effectively eliminates the standing waves that are the persistent challenge."
WaveForming at CEDIA Expo
WaveForming requires the use of multiple subwoofers on both the front and back walls of the room. The specific locations are determined by the room dimensions and the desired bandwidth coverage. As with any system, a higher number of subwoofers can generally give better performance, but WaveForming offers wide flexibility in terms of the number and placement of subwoofers.
Trinnov's CEDIA 13.1.6 Dolby Atmos system incorporates multiple 21 inch Ascendo subwoofers to enable demonstrations of WaveForming's performance when using widely varying subwoofer configurations.
Trinnov WaveForming demonstrations will proceed as follows:

●    The first demo incorporates a 3x2 configuration, consisting of three subwoofers in the front wall and two subwoofers in the back wall. This demonstrates  the effectiveness of WaveForming with a relatively modest number of subwoofers and room modifications necessary for its implementation.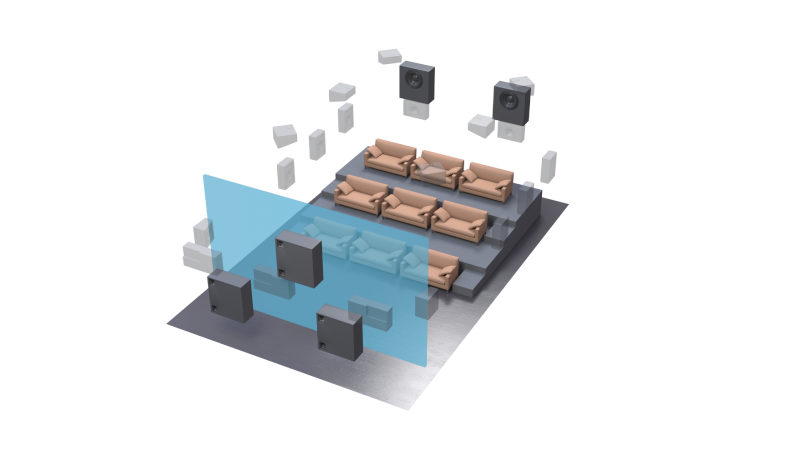 ●    Next up is a 12x2 configuration, which shows an even higher level of low-frequency performance. This will make it clear that the front and back subwoofer arrays in WaveForming do not have to be identical. Even with a much smaller number of subwoofers located in the back wall, WaveForming is highly effective.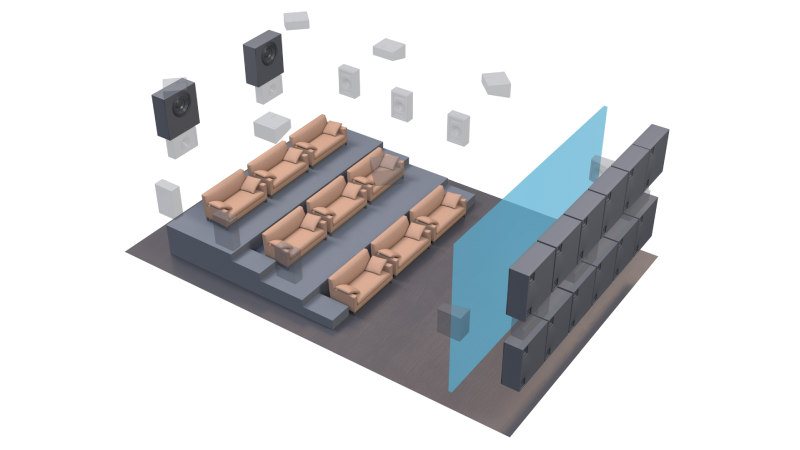 ●    The final presentation uses a double bass array consisting of 12 subwoofers in the front wall and 12 subwoofers in the back wall. This shows WaveForming in its fully realized and uncompromised configuration. The demonstration content for this presentation uses the entire array of subwoofers, enabling listeners to experience the infrasonic capabilities of Ascendo subwoofers.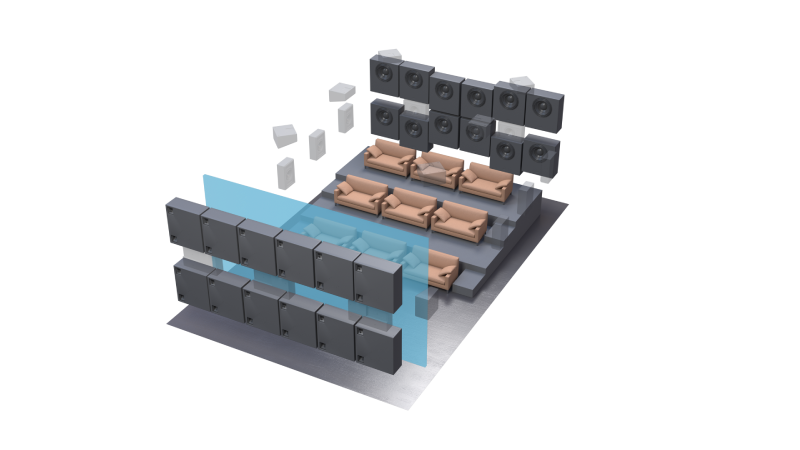 ●    Separate from the Trinnov demonstration, attendees will also be able to experience WaveForming in the Alcons Audio demo system in CEDIA Sound Room 9.

In addition to the Altitude32 in the Alcons Sound Room, Kaleidescape and K-Array will also use Altitude processors for their demo presentations. Kaleidescape will have three Altitude16 processors in booth 23017, and K-Array will also use an Altitude16 in Booth C1308.
On Thursday, between 9 and 11 AM in Mile High Ballroom C, Trinnov CEO and co-founder Arnaud Laborie will present a class titled 'Next Generation Bass'. He will explain room modes and their negative impact on room acoustics, along with discussing solutions integrators can implement to mitigate them in their projects. Laborie will also cover how WaveForming addresses and resolves the most challenging acoustical issues.
Highlights of the Demo System 
Trinnov Audio's Altitude32, the unchallenged reference processor for immersive audio systems, is the heart of the system, providing 32+ channels of Atmos processing and the sonic benefits of Trinnov's Loudspeaker/Room Optimizer with WaveForming. The system also includes an Altitude48EXT, which expands the system's capability to 48 channels.
Trinnov Audio's Amplitude16 powers the system's ear and height-level loudspeakers on a 3RU chassis, each with a power rating of 200W/channel at 8 ohms and 400W/channel at 4 ohms. Going beyond, the Amplitude16 can also provide the integrator with the option to bridge any or all pairs of amplifier channels to increase the available power for specific channels. In bridged mode, the output increases to 800W/channel at 8 ohms and over 1,000W/channel at 4 ohms.
Ascendo Immersive Audio (AIA) will utilize their active subwoofers in the first-ever-heard-at-CEDIA infrasonic bass reproduction and demonstration of Trinnov's WaveForming technology, powered by 120kW of ASCENDO DSP/Amplification. Completing the system, their coaxial point source loudspeakers on all channels combine high resolution, high sensitivity, and power handling with low distortion for a powerful, fully immersive experience at every seat.
Kaleidescape's Terra movie server and Strato-C movie player will deliver the unparalleled, reference quality images and lossless sound that make it the industry's leader for luxury home theater.
MadVR Labs' all-new Envy Extreme MK2 video processor will deliver best-in-class dynamic HDR tone mapping, along with the debut of its groundbreaking MotionAITM – the world's first AI-based motion interpolation in a dedicated processor. With MotionAI, the Envy Extreme MK2 provides an unparalleled cinematic experience, combining the ultimate image clarity and detail with exceptional motion handling, all while still preserving the original cinematic look and honoring the director's intent.
A 9,000 lumen Barco Njord CS laser projector is capable of up to 9,000 ANSI Lumens with 5K UHD resolution. Built around a high-capacity 2.37:1 aspect ratio 3-chip DLP engine, this projector has the power to illuminate large Cinemascope screens, delivering an unbelievably bright and detailed image with spectacular color fidelity for the most demanding clients.
Seymour-Screen Excellence brings best practices in both video and audio.  A cinematic size and proper location, combined with the acoustic best practices of enabling the audio to be perfectly matched and located like the mastering studios, ensure there is no compromise in the experience.  The Enlightor-Neo is the only acoustically transparent screen material with no minimal seating distance, audibly flat frequency response, and ability to resolve interpixel details.
The room was designed and built by Officina Acustica. Their modular fully custom Acoustic Interior Design system seamlessly integrates the best possible acoustics with stunning Italian interior design. Handcrafted in Italy, then built at the show in three days, Acoustic Interior Design is the fastest and most predictable way to build the world's best private cinemas and screening rooms.
Cables for the demo system are provided by Kordz, and the control system is provided by RTI.
---
About Trinnov Audio
Trinnov's founders began researching high spatial resolution audio 20 years ago, well before today's immersive audio formats were even conceived.
 
Today, the French manufacturer is advancing audio performance in homes, studios, and commercial cinemas with its world-renowned loudspeaker/room Optimizer and other proprietary technologies that are protected by over 50 international patents.
 
With over 10,000 high-performance installations worldwide, Trinnov's unique hardware and software platform enables first-to-market solutions and combats obsolescence, with each installation backed by industry-leading remote technical support. Prestigious customers include Technicolor, Fox, BBC, Globo, NHK, Toho, and UGC. For more information, please visit www.trinnov.com.

Press contacts:
 
Outside U.S.:
marketing@trinnov.com
 
U.S.:
Chuck Back
chuck.back@trinnov.com
+1 310.614.2358
or
Jim Noyd
jim.noyd@noydcom.com
+1 310.951.3768