Warm Audio began when founder, Bryce Young, had a desire to help aspiring musicians and engineers gain access to fully professional recording equipment. Warm Audio manufactures classic analog gear that many musicians only dreamt of owning just a few years ago.
"We pride ourselves on our commitment to our values: truth, customer service, integrity, quality, and affordability. My name is Dante de Paoli and I am the Studio Manager for Warm Audio and Warm Studios. I have been with Warm Audio for 4 years." said Dante De Paoli - Studio Manager at Warm Audio
Warm Audio strives to deliver affordable sound excellence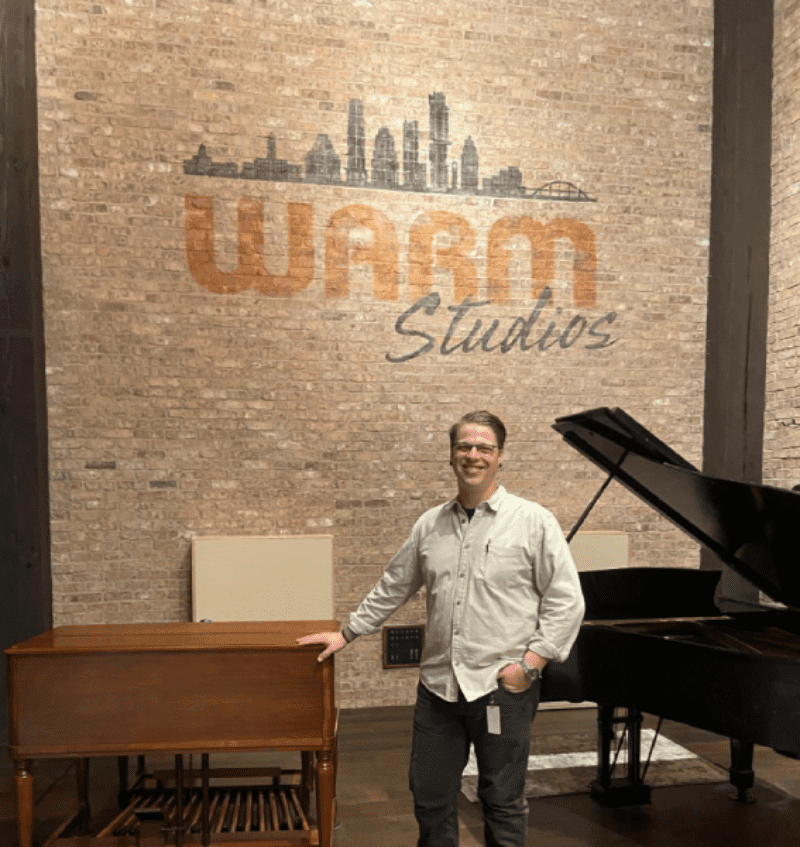 Warm Audio was founded in 2011 "in the garage" upon a simple principle, which was to build sonically high-end recording products, but to also make them affordable to the everyday musician and recording engineer. Since inception, Founder & President Bryce Young has put together a team of audio experts who combined have over 50 collective years of experience in the development, manufacturing, marketing and sales of pro audio equipment. This skilled team is applying the "Warm Formula" of design to every product released by ensuring that they deliver the very best in sound but also stay affordable in price. Warm Audio strives to provide evolutionary solutions to legendary products of the past.
Warm Audio manufactures popular coveted pro audio equipment including: microphone preamplifiers, compressors, equalizers and microphones that are designed, developed and tested in-house in Texas, USA. Warm Audio has introduced over 20 innovative products to the Pro Audio market to date that have received multiple nominations and awards by renowned industry professionals (TEC Awards, Sound On Sound Awards, Resolutions Awards, MusicTech Awards and Music Inc. Editors Choice Awards).
Warm Audio has a unique combination of extensive technical knowledge in designing & developing pro audio products while fostering strong relationships and partnerships with well-established premier component manufacturers (CineMag USA Transformers, Altran USA Transformers, Carnhill Transformers, Kenetek Opto Attenuator, JJ Tubes, and Tung-Sol Tubes). Warm Audio works very closely with these suppliers to produce impeccable quality equipment. These focused efforts have culminated in award-winning products that have redefined what is possible in the audio electronics industries (2017 TEC Award Winner in Signal Processing Hardware - WA-2A Opto Compressor).
Today, Warm Audio products are being used around the globe in major live music venues, commercial recording studios, home/project recording studios, broadcasting control rooms, houses of worship, as well as live tour and festival sound rigs.
You can hear our products on hit records from Lee Brice, Reba McEntire, Dolly Parton, Snoop Dogg, Bebe Rexha, BLK ODYSSY, and many more!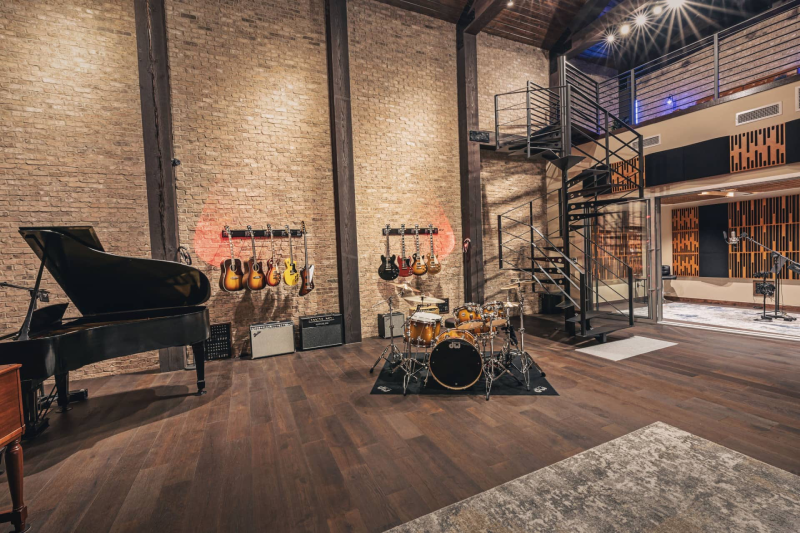 Running a world-class studio
Could you tell us about you and your background?
My background is in audio engineering, music production, and pro audio manufacturing. Early in my career, I was frequently tasked with fixing broken gear on-site and in the studio and leveraged that knowledge into the manufacturing world, first through loudspeaker and sound system design and then as a quality assurance technician/manager for Warm Audio. 
Could you describe your role and day-to-day activities in the company?
I am the Studio Manager for Warm Studios. I am responsible for bookings, gear/facility maintenance, and assisting sessions at Warm Studios. My days include client outreach, maintenance projects, and preparing for upcoming sessions. I also provide content for our marketing team highlighting use cases and tips for products. I also coordinate testing new products for the R&D team. We often test new products in sessions to ensure that they deliver the signature sound and character we are looking for.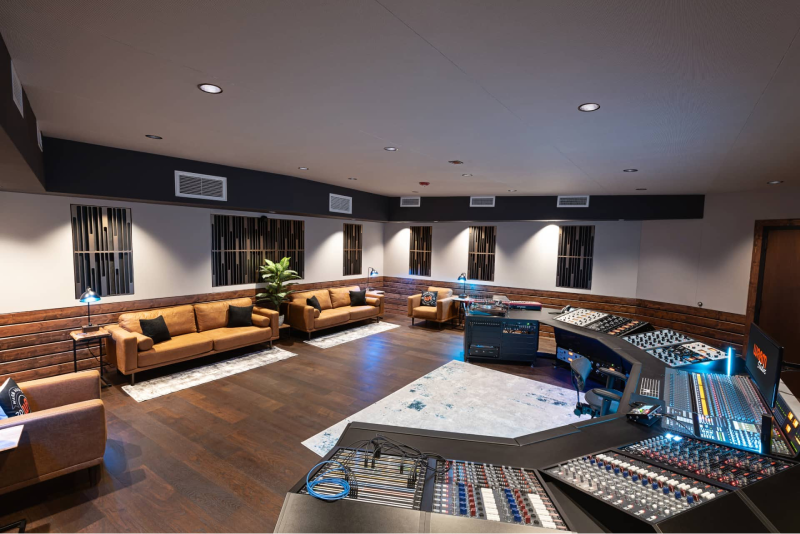 As a "company", what is the most critical aspect of your job? 
The most critical aspect of my job is to provide high-quality resources, tools, and connections for working engineers, producers, and creatives. Access to great facilities, gear, and personnel are key to the success of an artist and we take pride in bringing a world-class experience to every person who walks through the door.
What are your requirements to fulfill your duties effectively and how much of this has to do with the quality of your monitoring system?
Attention to detail is the most important aspect of this job. Gear needs to be functioning properly and the room needs to be flexible for modern workflows. High-quality monitoring is the cornerstone of a great recording studio and is an area that we are not willing to compromise on.
Critical listening is king
Could you describe your studio?
Warm Studios is a world-class recording studio based in Leander, TX. Designed by Alex Otto of Otto System Works and opened in 2022. There are 2 studios, Studio A and Studio B, both with full selections of Warm Audio microphones, pre-amps, compressors, and EQ's. Additionally, each room is equipped with a SSL AWS948 Delta console, Lynx converters, Grace m905 monitor controllers, Trinnov ST2-PRO and ATC speakers.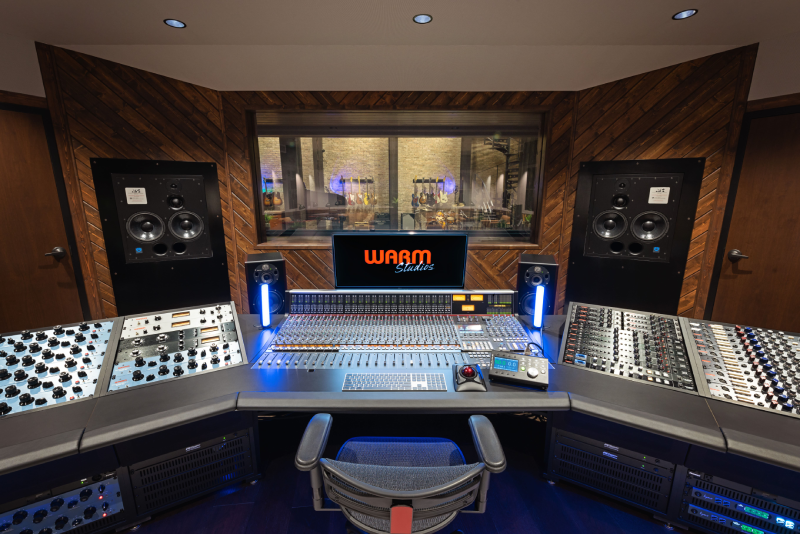 What is your requirement in terms of monitoring? (accuracy etc…)
We require the highest quality monitoring experience for our engineers and clients. It is very important to us that we can hear every detail and nuance of what we are recording so that we can make the most informed and effective decisions possible. 
Could you describe the room acoustics and monitoring system?
Both studios are designed with floated, concrete floors; sand-filled, cinder block, non-parallel walls; Artnovion diffusion, and Whisper Wall acoustic wall panels. We have the ability to monitor either through the SSL console or the Grace m905. 
Improving monitoring quality with the Optimizer
How did you hear about Trinnov?
My first exposure to Trinnov was through discussions about the importance of high-quality monitoring with an engineer that was working out of the studio. He brought in his ST2-PRO for a session.
Can you describe your impressions during the first demonstration?
I was amazed. I had no issues with the monitoring experience in the room before hearing the Trinnov but immediately liked what I heard after Optimizing.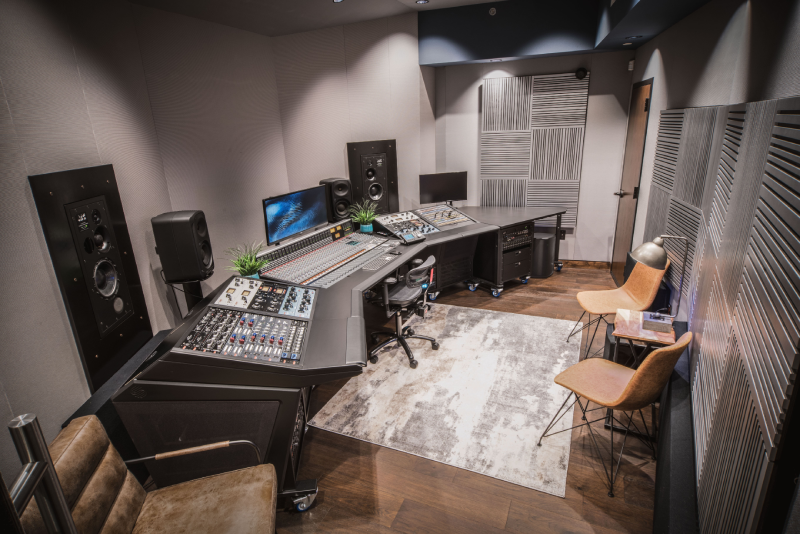 What does the Optimizer achieve for you every day? How does it help your work?
The Optimizer takes any doubt out of what we are hearing. We know that what we are hearing is what we are getting. This is key for having a mix "translate" out of the studio space and to the consumer. It is also critical for us when developing or testing new products before they come to market. 
What would you say are the most important features and benefits of the Trinnov?
My favorite feature about the Trinnov is the ability to store different filter curves as presets. I have engineers who need the cleanest experience possible out of the monitors, but I also have clients that like a little "hype" at the end of the session. The presets allow me to accommodate these different requests with the push of a button. I also have a set of Focal Trio 11's on motorized speaker stands and have developed presets for when they are in either the "up" or "lowered" position. A major benefit that I see from having a device like the Trinnov ST2-PRO is that my engineer's that have a Trinnov at their home studios and can load their own curves and monitor in a consistent environment as they go from room to room for session work.
Anything you wish to see in the future?
I am looking forward to the additional outputs and ability to integrate subs in a flexible way with the NOVA.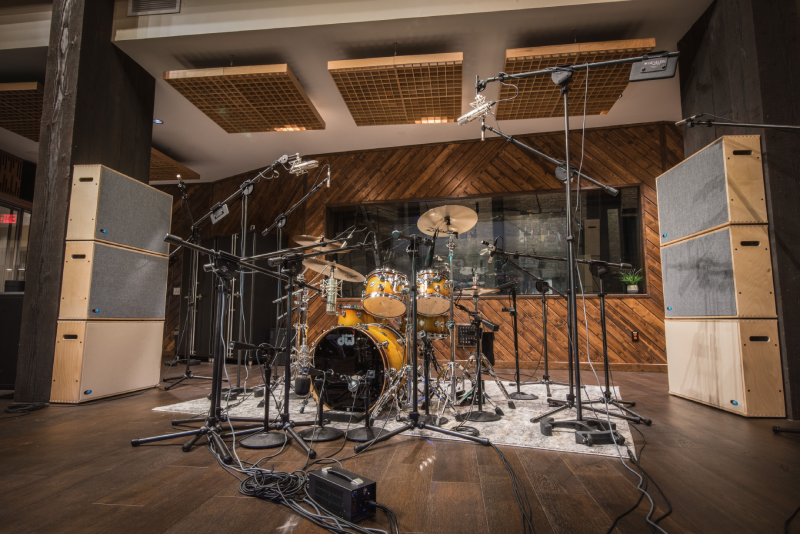 Conclusion

We are very happy with our decision to use Trinnov in our studios and the business has benefited from having one of the best monitoring experiences in town.