Trinnov announces its new certification program
---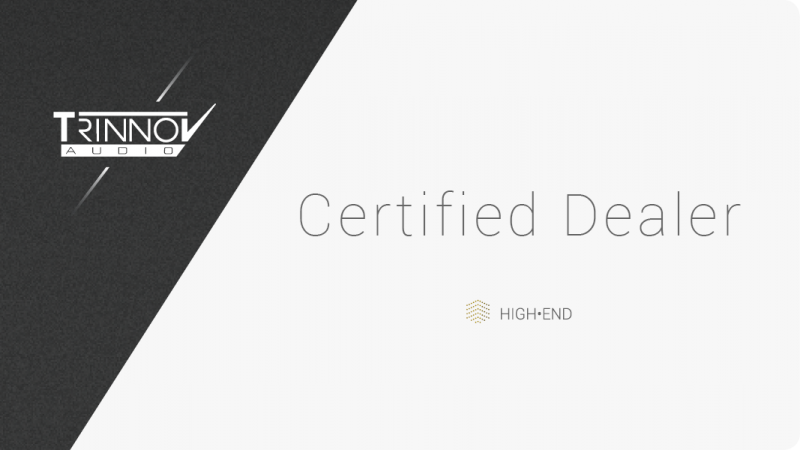 Why Trinnov Certification?
 
In addition to its success as an industry-leading equipment manufacturer, Trinnov Audio is actively involved in fundamental research and the advancement of standards and knowledge in the three verticals the company serves: Pro Audio, Commercial Cinema and High End/Home Theater. 
Trinnov recognizes that one of the critical challenges for innovative companies is education. As the company grows, it is taking the lead by creating a certification program that will advance and verify an individual's knowledge through training classes that will be offered both online and in person, followed by a mandatory examination.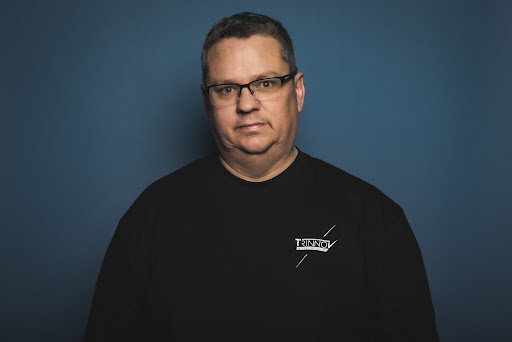 This advancement is enabled by the recruitment of Dave Pedigo as Global Director of Training. In a previous role, Dave managed CEDIA's education, certification and technology programs, for 14 years. 
Let's explore why certification is so crucial to Trinnov and how we are taking the next step in educating our partners.
Trinnov is committed to Education

From our inception, education has been a crucial activity for Trinnov and a proven key to our success. 
Even our CEO and co-founder Arnaud Laborie commits his valuable time to share his unique knowledge and expertise with CEDIA Expo classes and online interviews. Add to that the worldwide travels of our entire sales team delivering technical training to our distribution and dealership network, and it becomes abundantly clear that Trinnov is highly committed to education.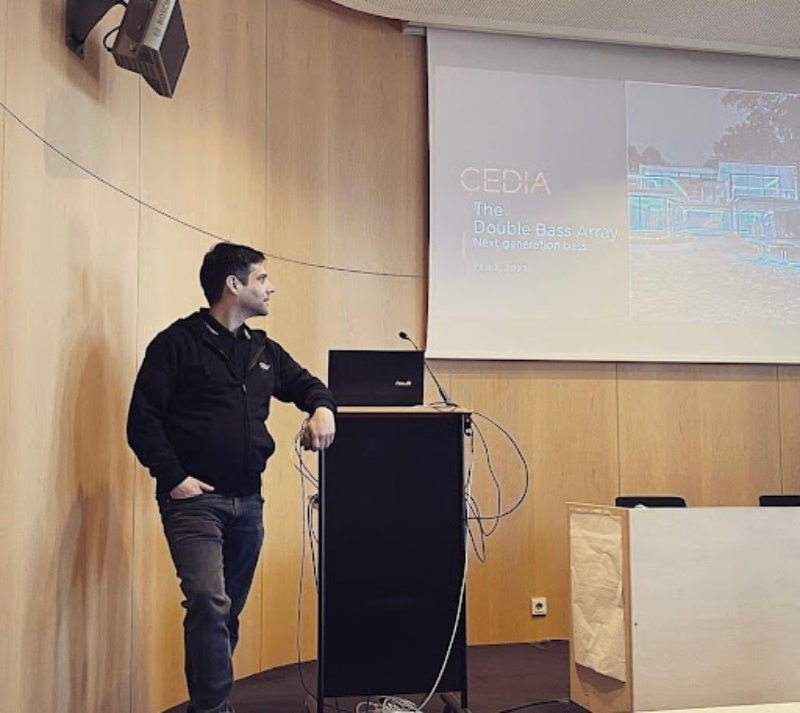 Arnaud Laborie delivering a CEDIA class at ISE 2023
"We strongly believe that sharing our knowledge and expertise is essential to the development of our industry. Trinnov does not only sell products, we promote technological advancements and strive to share our passion with enthusiasts as much as with our customers", said Arnaud Laborie, co-founder and CEO. 
The level of expertise required to efficiently promote Trinnov products and its technologies is uniquely high. This is why Trinnov's sales team consists only of individuals with technical profiles and decades of experience in the AV industry or with sound engineering backgrounds.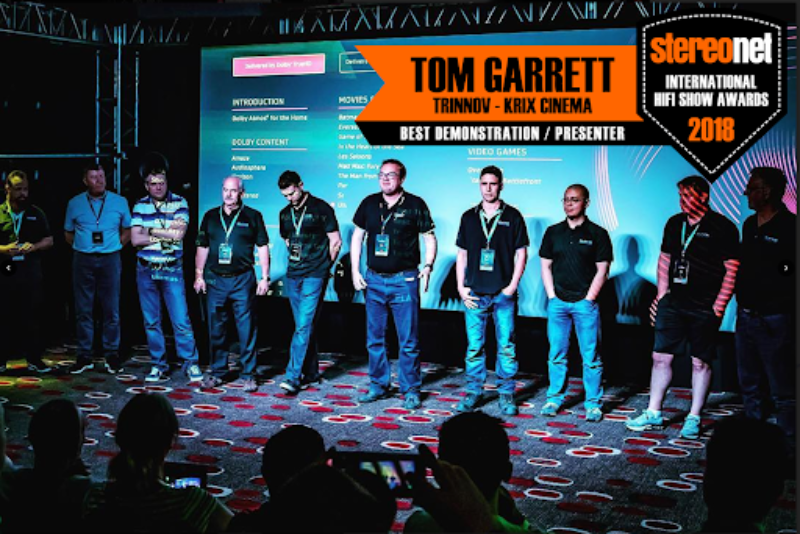 Tom Garrett receiving the best demonstration/presenter award at the Melbourne show in 2018
Training remains one of the main activities of Trinnov's sales team.
Trinnov delivers a high quality of installation support
While much of the Trinnov platform is intuitive, there is a wealth of options within the Optimizer platform that a knowledgeable installer or calibrator can use to obtain maximum performance and address idiosyncratic problems in unusual real world installations. 
Often, the performance increase obtained through the installation of a Trinnov product is directly related to the knowledge and capability of the person in charge of the setup. In other words, the degree of customer satisfaction is strongly correlated to the quality of the installation support provided by Trinnov and its dealer network.
Whilst Trinnov's support and sales team will always remain heavily involved, Trinnov's goal is to raise the knowledge of its partners through the training and examination process and encouraging dealers and calibrators to participate and become recognized as certified.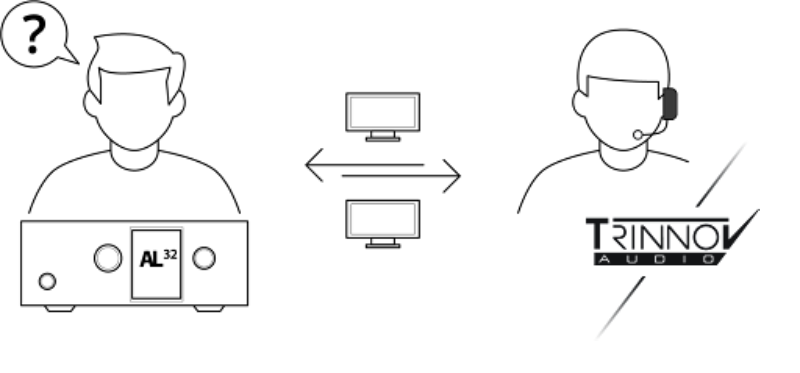 Trinnov relies on a unique network infrastructure to efficiently support customers remotely
When they know their installer or calibrator is certified, Trinnov end users will feel a high level of confidence.
Trinnov relies on a large network of installers


As of 2023, Trinnov products are installed through a network of 900 registered dealers in more than 70 countries.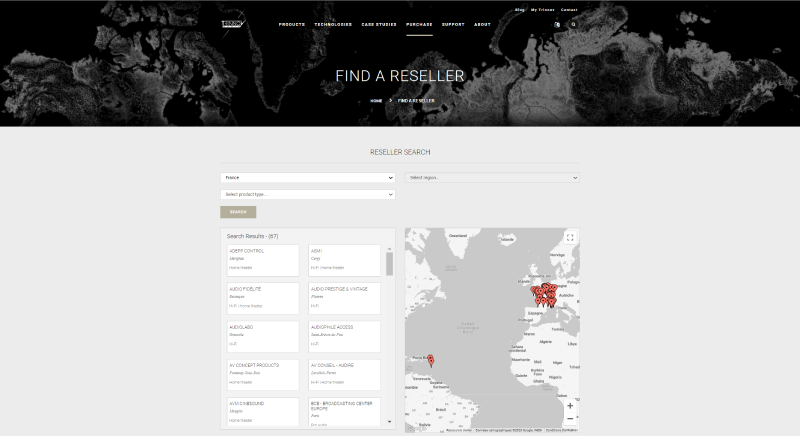 Implementing a structured and uniform certification program serves multiple purposes:
Helps Trinnov grow the dealer network in a more sustainable fashion
Provides a greater level of confidence to end-users regarding the level of expertise of any given local Trinnov representative
Going forward, with the introduction of new advanced technologies such as WaveForming, the need for such a structured certification program becomes even greater.
The first step is today's introduction of the Level One Certification program. Future announcements will detail further development of the program, including more advanced certification levels that will help identify the most knowledgeable and experienced specialists.
Practical informations
Throughout 2023 and into 2024, Trinnov is rolling out separate certification programs for Pro Audio, Commercial Cinema, and High End/Home Theater. Each certification will have multiple levels.
Level One will provide students with competence in installation, setup, and at minimum, an intermediate understanding of the Trinnov Optimizer. 
This means that any person holding an active Trinnov Level One Certification can competently install and set up a Trinnov system with performance that will delight the end user. These installers will be officially authorized and registered on Trinnov's website.
Higher level Trinnov certification will delve deeper into understanding of advanced topics that include acoustics, designing systems using Trinnov's unified speaker layouts, industry best practices, advanced calibration, and advanced troubleshooting.
The first certification program to launch is the Trinnov Audio High-End Level One certification. 
This certification program is only available to approved Trinnov Dealers. The Level One training and certification program will be available free of charge, in both in-person and online formats. Both include hands-on training. Online students will calibrate a system remotely. 
Level Two and higher certification classes will only be offered face-to-face.
If you are interested in becoming Trinnov Certified but are not currently a Trinnov dealer, contact training@trinnov.com to start the approval process.