Matt Lawrence
---
Annie Lennox, Van Morisson, Beyonce, Interpol, Foals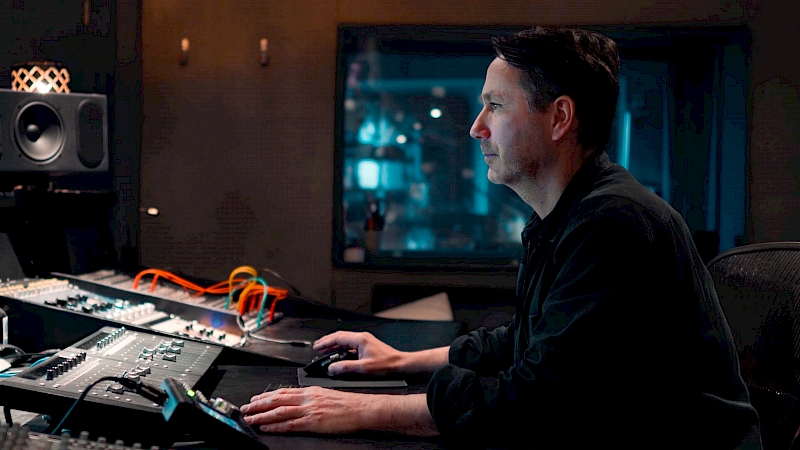 An interview with Grammy awarded British music producer Matt Lawrence, with a career spanning over more than 25 years, Matt has worked with some of the biggest names in the game from The Rolling Stones to Interpol, from Bjork to Beyoncé. In this interview, we wanted to discuss his love of Trinnov's optimizer and how it has become an essential part of his workflow and monitoring chain.
Can you first please tell us a bit about yourself?
Sure ! I've done the more traditional path I was a tape up in a studio did pay my dues did the time started at a little studio in Bath and then moved to van Morrison's studio which was fantastic learning, recording 13 musicians at the same time/
So cut my teeth there working with van working with Annie Lennox Stereophonics bands like that and eventually moved to Metropolis where I was there for about 12 years really got a good grounding such a diverse type of client and music i spent my time there became chief engineer eventually and stayed for about eight more years !
But I wanted to kind of move more into production and mixing and so went freelance and it's been so far fantastic various bands I guess ones I was lucky enough to work on the Mumford and Sons Babel album which won me a Grammy as an engineer which is always nice! And now focusing mostly on mixing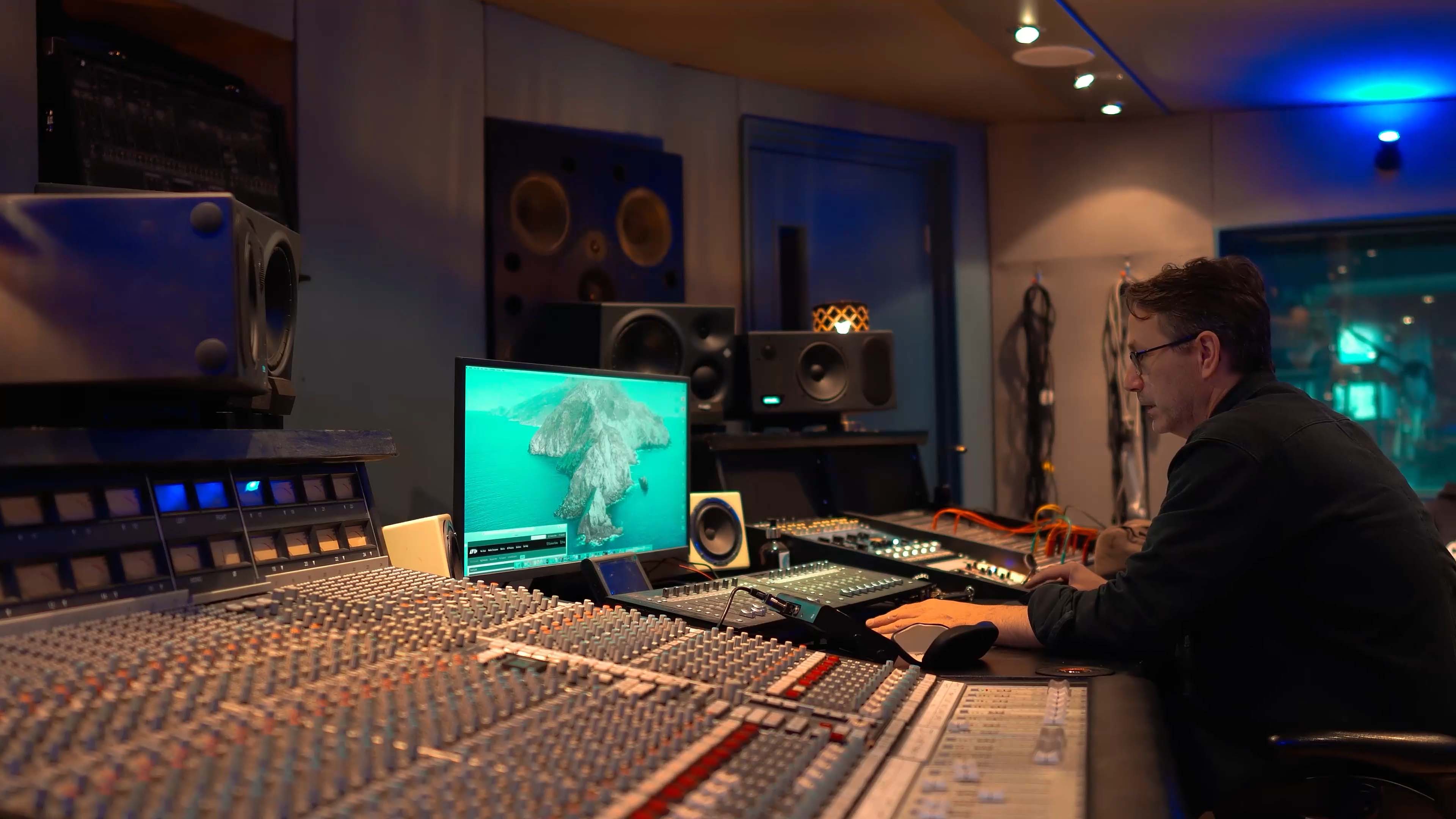 When did you first hear about Trinnov ?
I first heard Trinnov at Miloco gear, it was a studio gear open day and it was around the time I was really looking to make my listening environment as good as I could, i had heard off and on of other early room correction systems and some other early room corrections they were just cheap digital EQs really and i did hear i had an open mind i had to listen and it just felt like something was in the way wasn't really doing it for me 
And then I heard about Trinnov, first the fact that it uses phase correction and that a couple of trusted colleagues said well you should have a listen, put me in a different place
At first, it was, it's quite a startling change to me, the kind of it's a lot to take on. It was quite a remarkable change as I'd become used to my listening environment so when you hear it suddenly corrected it's quite a change at first, i must say it twisted my head around a little !
What were your impressions when you first listened to it in your working place?
I remember i was working on a film soundtrack at the time and the mix was a complicated opus, with so much going on in there, it was one of those that starts tiny and by the end of it every instrument known to man is playing! It was always going to be a challenging mix and i thought this is the one to try that thing on, what was remarkable first was that the bass: I just got a rough mix up and put the bass somewhere where it felt it and right away I said that's where it goes!
I said to myself I don't need to rethink this: that is the level of the bass and everything can be built around this, definitely impressive as we all know the bass is really what separates the men from the boys ! It basically shaved a day off that mix time and I was super confident that the bass was precisely where I wanted it, after I signed on this, the mix came together quickly, immediately sounded brilliant
Learning to trust that with the bottom end was everything for me, it was a game-changer in addition to the bottom end being now a known factor to me. I mean my studio is a fantastic listening environment but it's not a floated 2 million pound studio!
I was also struck by the image and the ability to hear the reverb tails, the most subtle parameters within a reverb suddenly were useful to me again, I could really hear what was going on and especially in a sparse piano ballad or whatever, maybe that would be the phase correction, just locking the image right?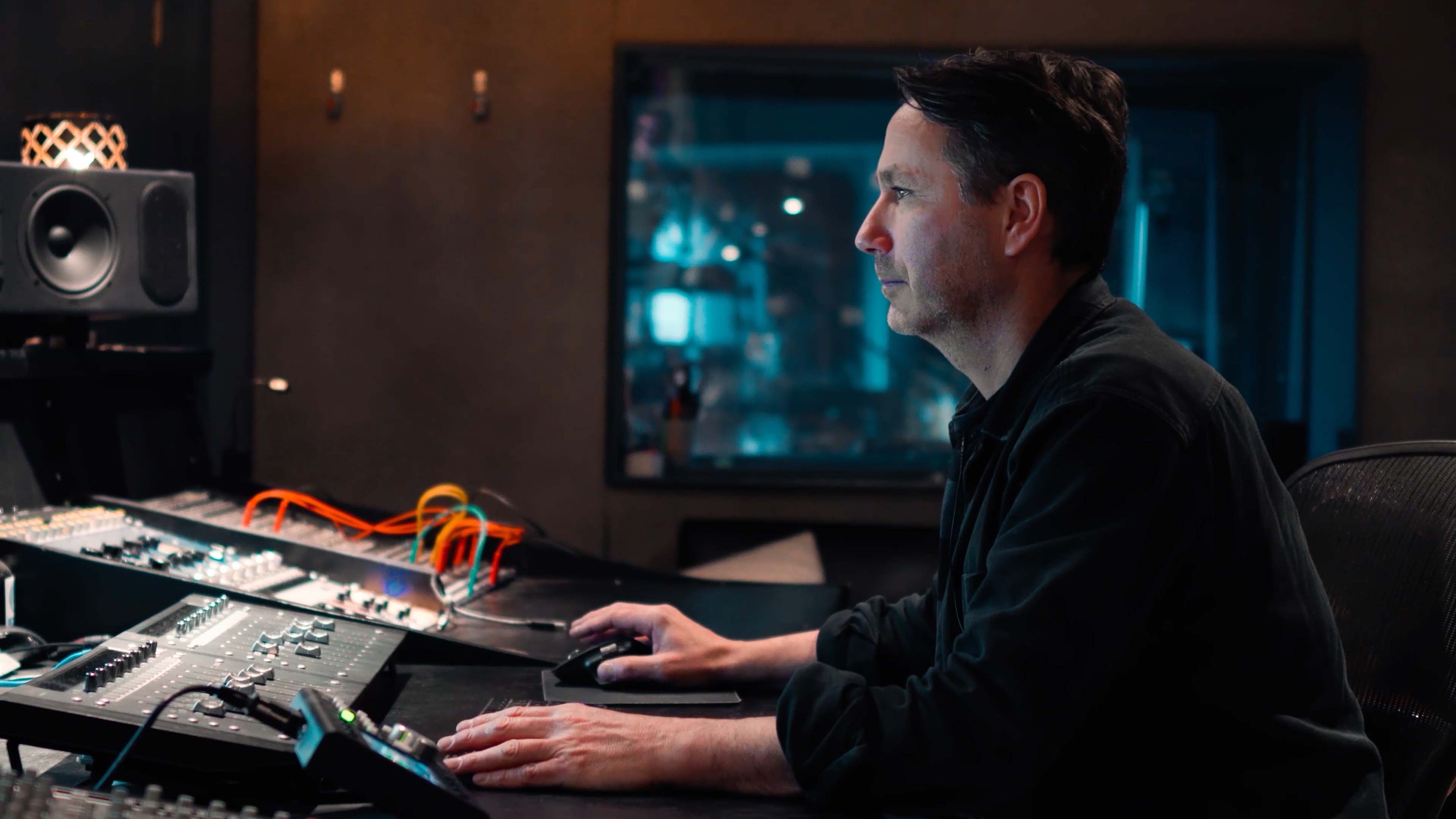 Are you more confident now in your listening environment?
In any case, it stopped me from second-guessing, I now set the image where I wanted it and like the bass, I'm confident that it's correct, it just frees you up to sort of listening again or focus on the vocal, which we all should be doing as much as possible, yeah just confidence confidence confidence, I know what I'm hearing, I trust what I'm hearing and that has saved me an awful lot of time
When you get artists who want to question your output (as is their right and so they should) I know where to stop and say no this is correct! And that confidence in my reply gives them quite a lot of assurance that they're in good hands and we're going to make a great-sounding record.
Did you play with the bypass button ?
I think I did toy with it a bit, turned it off and on for a minute… I could hear the phase change differently across different frequencies, it was like okay lots has changed there and it was too much for me to take on in one day but once I switched it off I could almost hear hollowness in different frequencies of the mix, so in the end, it was like no, just put it back on !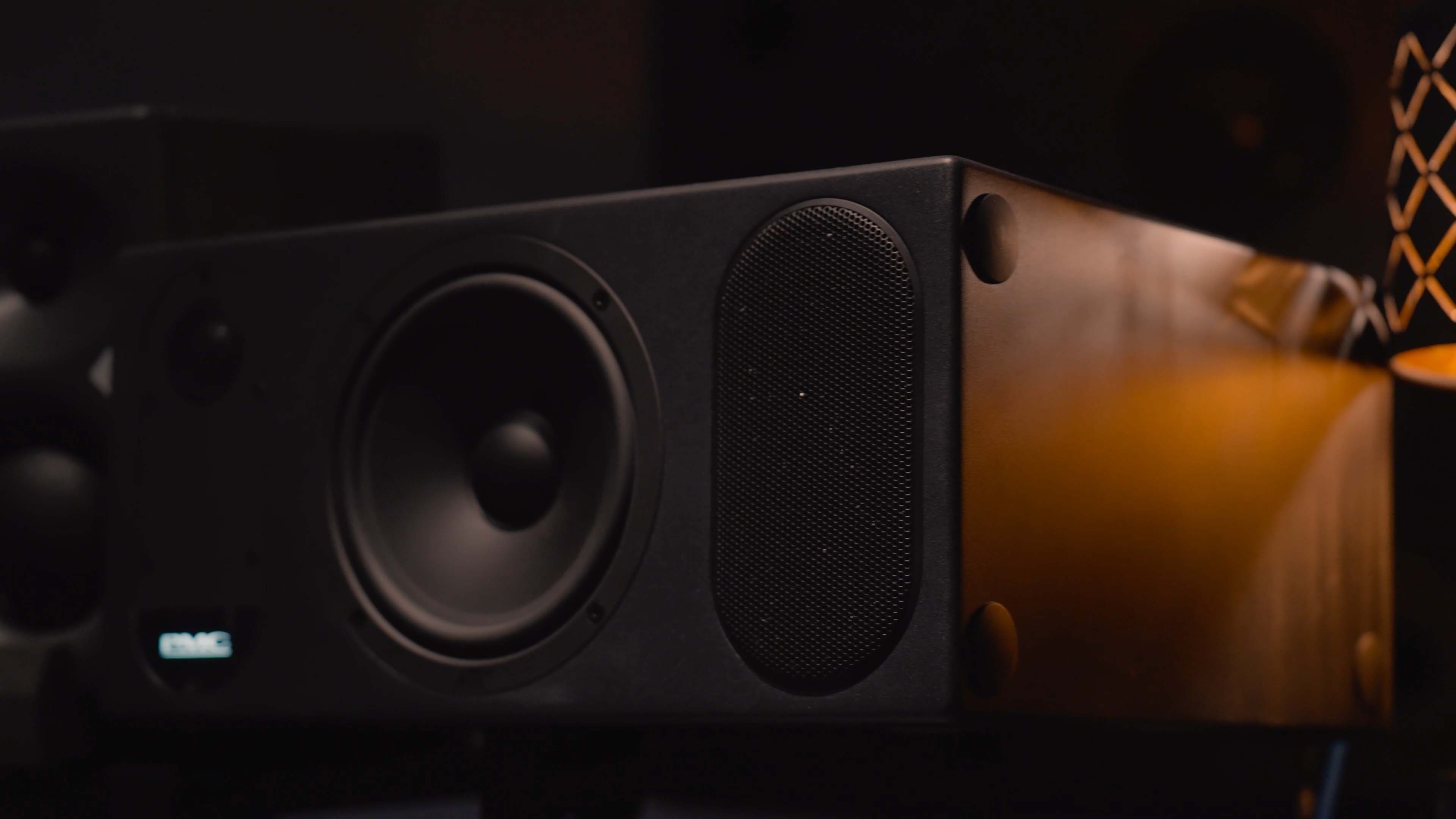 Has it improved your workflow ?
In the end, It just speeds things up for me and gives me confidence, those are the two takes from this, i could go into the science of it for days and days but the zooming out it makes me work quicker and in a more confident way which is ultimately what i want and certainly, 
Overall, do you think it was great investment ?
There are some younger guys who are starting to come around with cheaper versions of room correction out there but I really do think you get what you pay for and it's paid for itself in the time, to be honest when i get mixes to do at other facilities i just want to come back here and just check it here in my room with the Trinnov on.
Watch the video interview on Trinnov's YouTube channel