Dolby Atmos, DTS:X, Auro 3D, IMAX. What are the differences?
---
Immersive sound format differences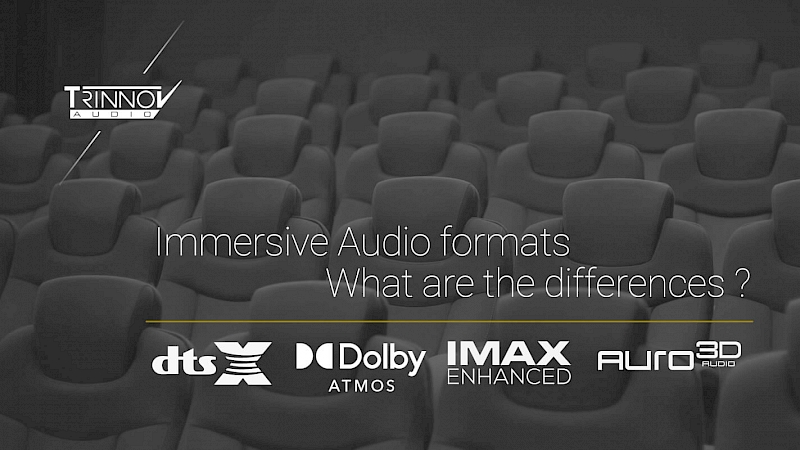 Immersive sound formats introduction
Since its launch in 2014, Dolby Atmos has been the clear market leader in the immersive sound formats battle. But they have not had it all their own way with DTS:X, IMAX Enhanced, and Auro-3D offering different approaches to the playback of this popular content. 
In this article, we aim to look individually at these approaches and give you some explanation of the technical differences between the formats. This is not designed to discuss which is best but more as an outline of the technologies. We will leave you to make your own decisions about which you prefer.  We also won't be covering upmixers as this will be covered in a following article.
Dolby Atmos
Let's start with Dolby Atmos. As the market leader, Dolby is the brand or definition that the vast majority of consumers will associate with immersive sound. 
You see Dolby Atmos plastered over consumer electronic devices such as; Soundbars, Mobile Phones, Smart Speakers, Smart TV's, Xbox, PlayStation, and a whole host of AV Receivers and AV Processors. Dolby has also got the jump on mainstream media. You can have satellite or over internet TV packages that will give you: Sports, Movies, Concerts, TV Series and now Music all in Dolby Atmos.
Then there is the broad adoption of streaming services from Netflix, Amazon Prime Video, Disney+, Apple Music and Tidal to name but a few. And finally, Dolby Atmos also leads immersive audio in gaming.
You can go to a commercial cinema and see a Dolby Atmos performance in some larger towns and cities. It's also straightforward to pick up a Blu-ray title in Dolby Atmos virtually anywhere. This has pushed the format into the eye of the consumer.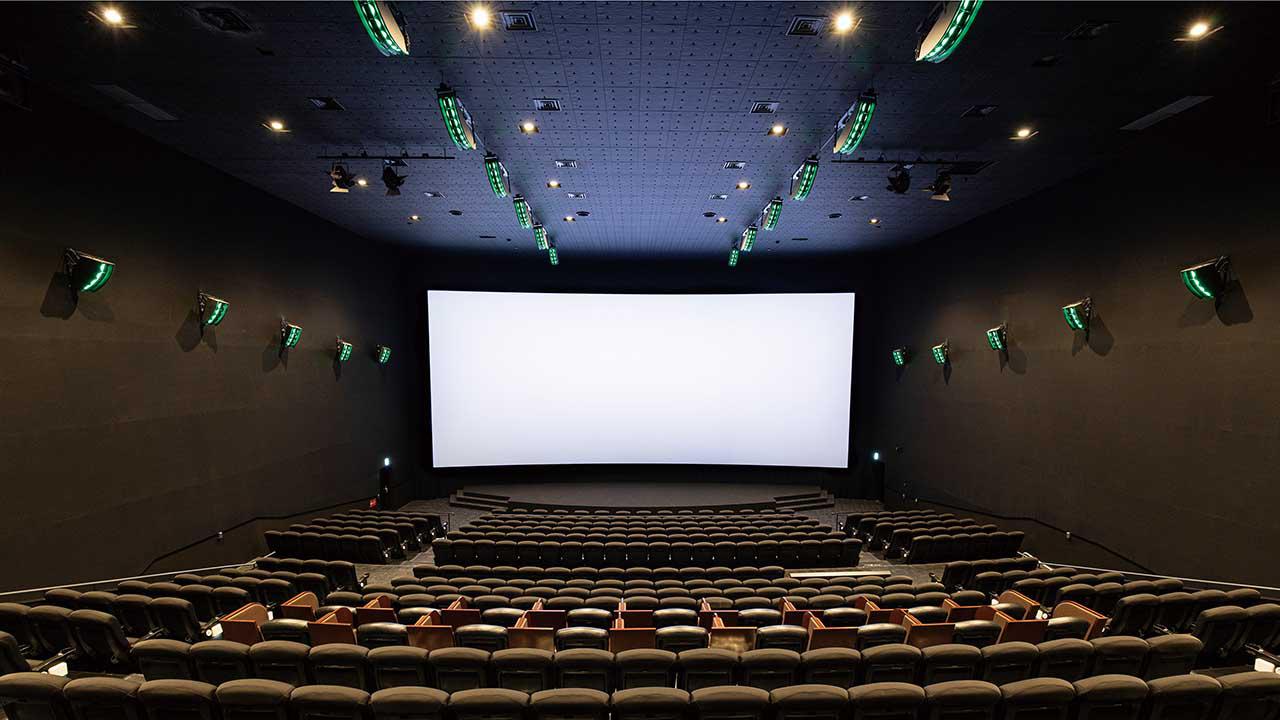 Dolby Atmos Theater (Toho Cinemas Funabashi) Tokyo
Let's get into some technical specs for Dolby Atmos. The first thing to note about Dolby Atmos is that it is an Object-based audio codec that includes metadata and sound objects. If you are not sure what this term means, please see our other post on What is Immersive Sound to find out more. 
In the residential specification of Dolby Atmos, it supports a maximum of 34.1 individually rendered channels. This is the highest number of speaker channels available of the three formats we are discussing today. This allows for perfect reproduction in large and small rooms alike, but also creates a problem. If it takes just 2 speakers to carry the Dolby Atmos logo, why do consumers need up to 34 speakers? 
The Dolby recommendations are all examples of layouts you can use but all of them, you will notice, are for a single listener, a single row of seats, and of course, no cross-compatibility with the other options, as you would expect. This is fine for studio work, where a single mixing engineer is generally the case,  but not so much for a social space like a Home Theatre.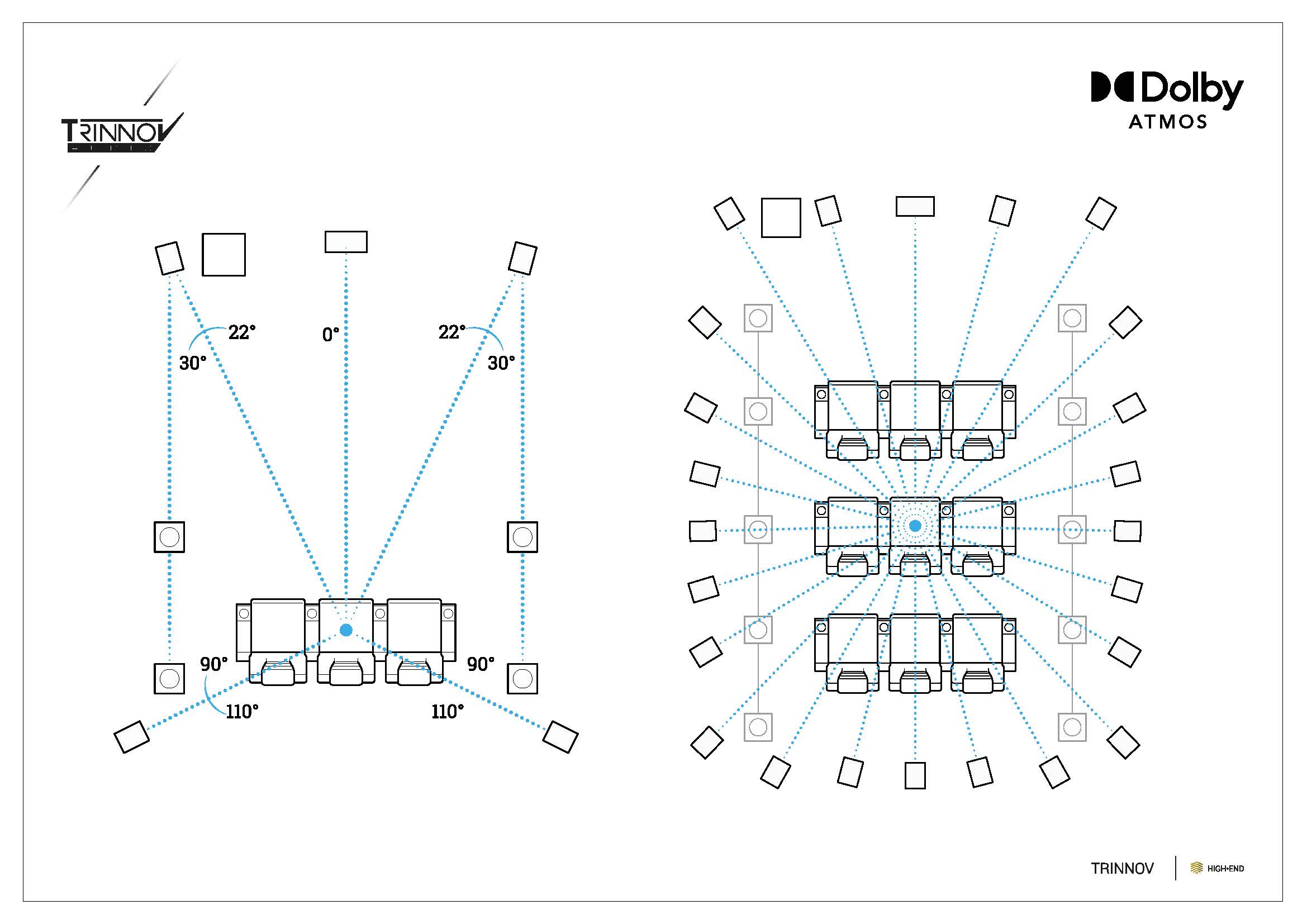 Dolby Atmos Recommandation for 7.1.4 & 24.1.10 Layouts
Trinnov Audio is the only AV Processor manufacturer to offer, and ever demonstrate, the full residential spec 34.1. This was back in 2018 at the Sydney Hifi show where we partnered with Australian speaker brand Krix and used our Altitude32 and Altitude48ext combining to give a total of 44 loudspeakers and a total of 56 processed speaker channels for multi-way speakers and bass management subwoofers. The video can be watched on YouTube.
DTS:X / DTS:X Pro
DTS has an illustrious history and extensive back-catalog when it comes to channel-based audio titles in 5.1 and 7.1 with DTS-HD, DTS-HD Master Audio more recently with DTS:X to offer the 11.1 channel solution for Object-based Immersive Audio.
Trinnov also has a long history with DTS which begins back in 2014.  We discussed the option to show the world's first public demonstration of DTS:X at CES in 2015. This started a mutually beneficial relationship whereby we got early access to the code and DTS got to develop, test, and show their technology on a consumer device rather than straight from their PC software. 
This relationship continues until now by working with DTS to implement the DTS:X Pro renderer. Which gave us very early access and we have had a working beta release of DTS:X Pro where we first demonstrated at the ISE show in February 2019. We officially released in 2020 after going through the extensive certification program that was developed using the Altitude32. 
This meant we got to market a full year before our competitors. Watch an interview with DTS at their facility in Calabasas from 2018 to see how the relationship began.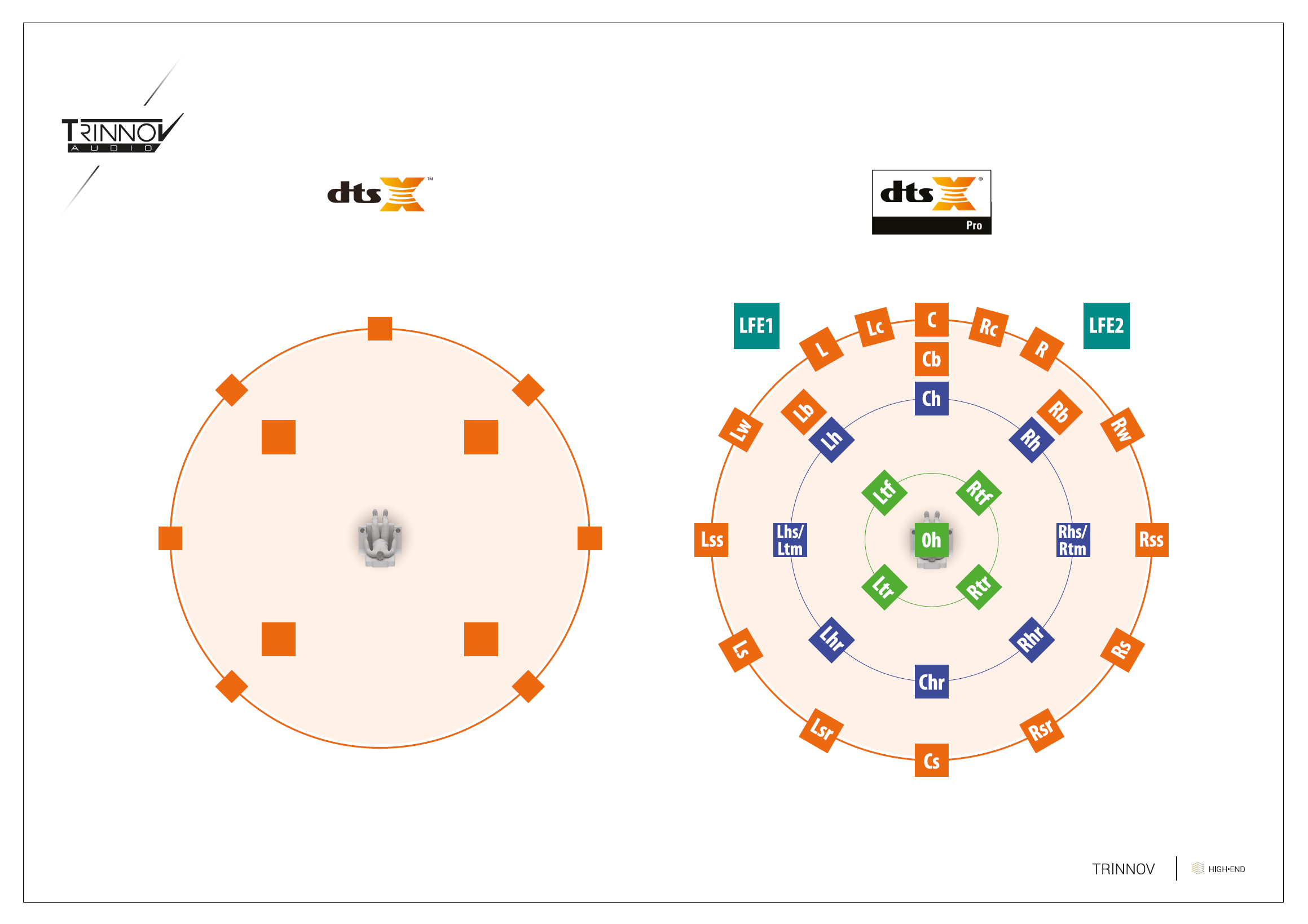 DTS:X 7.1.4 & DTS:X Pro 30.2 Speaker Layout - DTS Recommendation
So, that brings us up to date and gives us the opportunity to talk about DTS:X Pro in a bit more detail. DTS:X Pro is not a new codec so you will not see any logos alluding to this on the box of a Blu-ray. It's an extension or an advancement to the renderer. You can read more specifically about the immersive formats from DTS in our article what is the differences between DTS:X and DTS:X Pro.
The renderer's job is to decide how to reproduce the content based on the number of speakers the device is offering. This takes the channel limit imposed by DTS:X from 12 channels up to 32. This means that any DTS content whether it be legacy 5.1 or an immersive mix in 11.1 it can be played back across all the possible 30 speaker locations using the Neural:X upmix engine. It's a very clever and unique engine. When Neural:X is engaged, it will upmix to every one of the 30 speaker channels regardless of the original number of channels in the content, thereby creating a vast soundstage and impressive ambiance even from a basic 5.1 mix. 
All DTS:X immersive content contains the metadata to address all available channels discreetly. It's the renderer that has previously provided the limitation, not the content itself.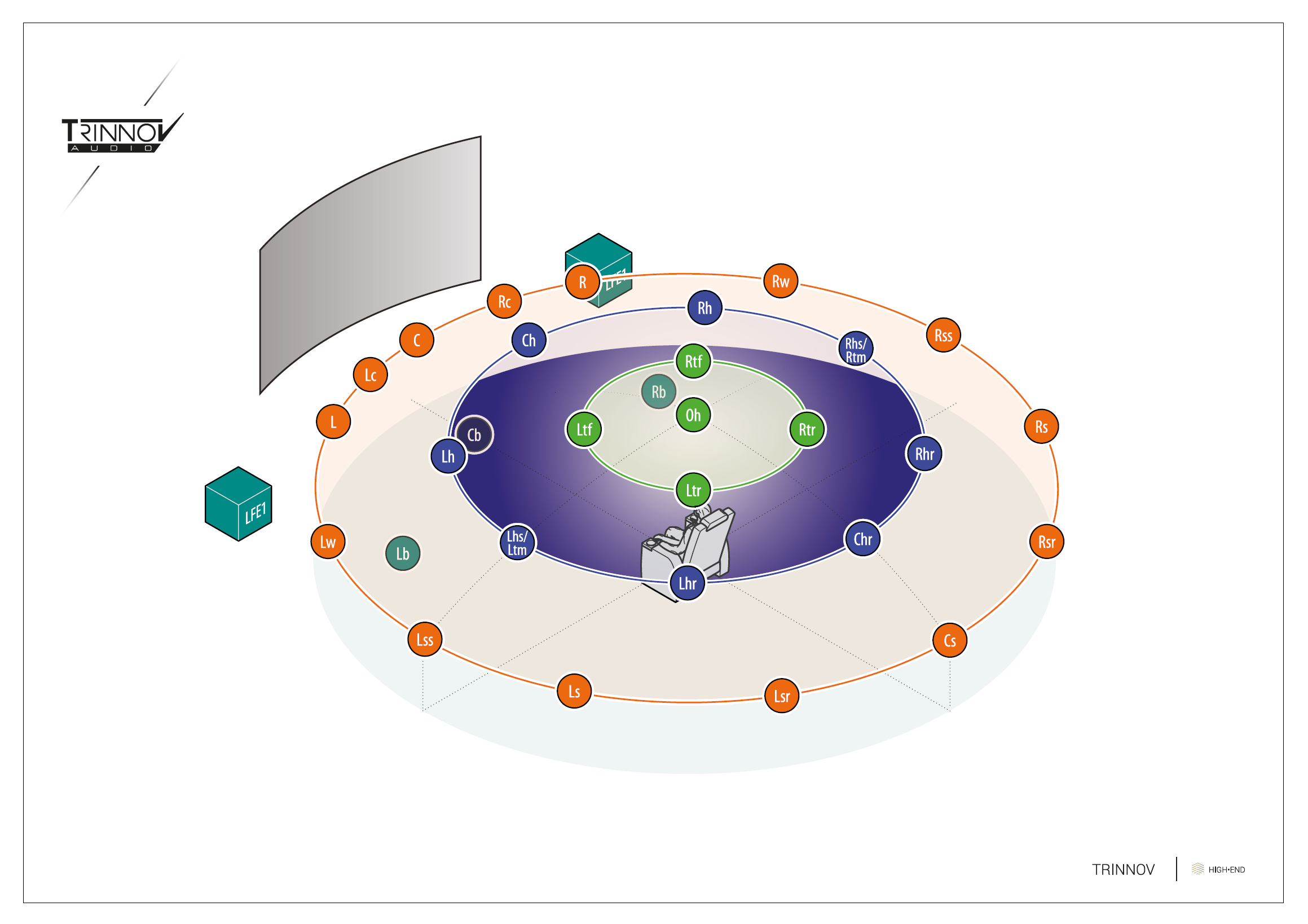 DTSX Pro Full layout in action
DTS:X Pro introduces some extra speakers designed to add spatial resolution in the height of the screen by adding above screen and below screen channels. See diagram above for; Lb, Cb, Rb, Lh, Ch, Rh. 
The below screen channels don't often feature in Home Theatre, but for larger commercial screens (or installations where ceiling height isn't an issue) you have a lot of space between the floor, screen, and ceiling. This adds greater ability to pan sounds in the vertical plane. Typically in a residential project, we don't have the luxury of massively high ceilings, so the bottom speakers are less desirable. But the above screen channels typically make a lot of sense to add. 
You will notice the 0h speaker (Top/VoG) which is also present in Auro as well as the height labeled speakers. Then you have the Top speakers as per Dolby Atmos, so we are seeing some common speakers between the formats even if they differ slightly on position. So, it's becoming increasingly important to consider these speakers for best cross-compatibility.
Auro-3D
Despite being the first immersive sound format introduced in cinemas, Auro-3D is probably the least known format to the consumer. You can't find an enabled soundbar or smart speaker, and it's not easy to find a commercial cinema supporting the format. So, unfortunately, this format gets overlooked a lot of the time. However, Auro has numerous tricks up its sleeve to offer something different from the competition. 
Auro Technologies was founded upon the award-winning Galaxy Studios, a world-recognized recording facility located in Mol, Belgium. Watch our interview with Wilfried Van Baelen from Auro Technologies. 
Auro-3D is a channel-based format offering 13.1 channels. It doesn't take advantage of high channel counts and dynamic audio objects like DTS:X and Dolby Atmos (although Auromax does).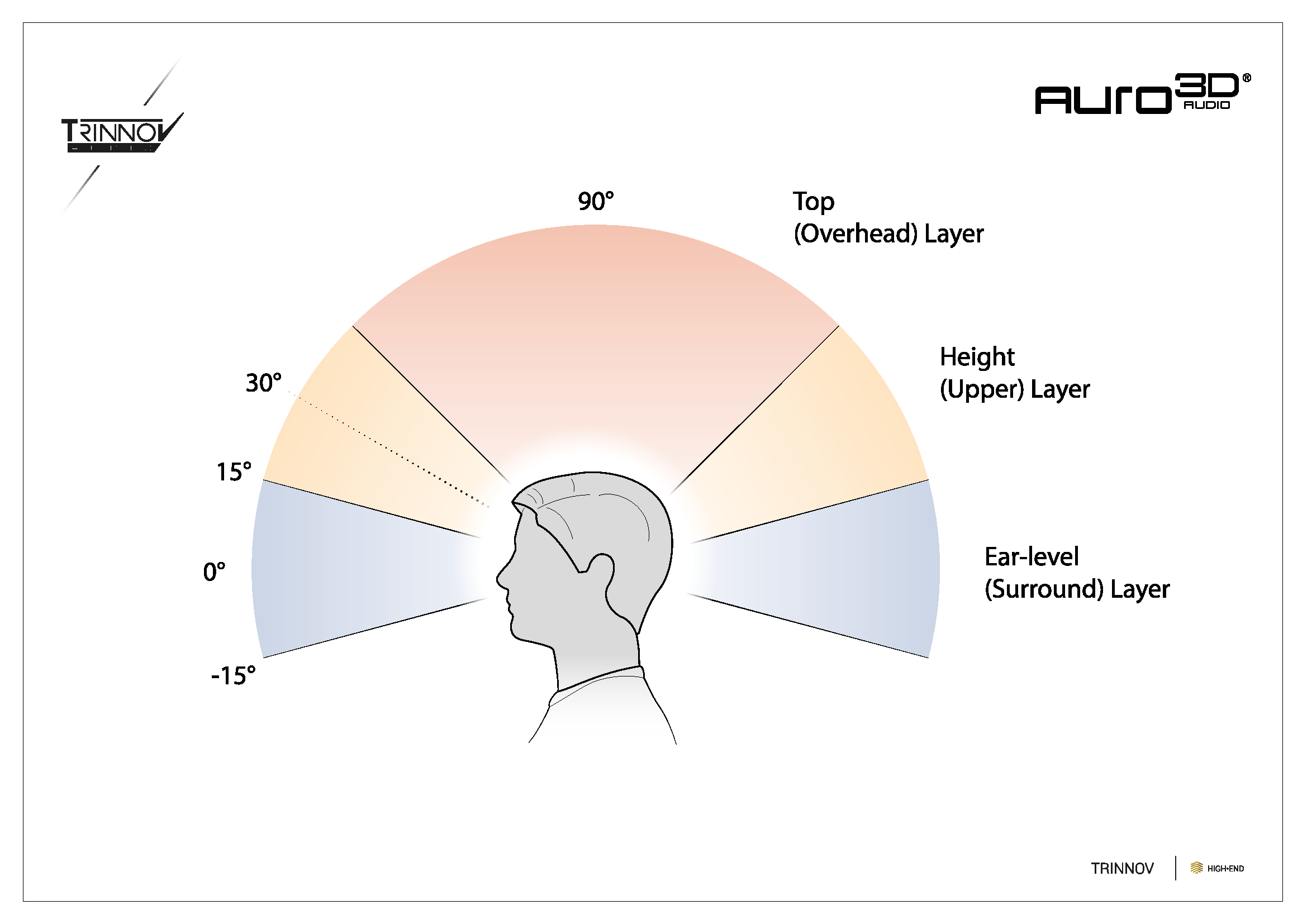 Auro 3D Layers
If you look through the back catalog of Blu-rays, available in Auro-3D, you will see it is mainly dominated by Live concerts. You will find some movies in there, but it's not as rich with titles as with the previous two formats. However, this is not a bad thing, as Auro-3D has developed its whole platform around getting the best music experience. The Auromatic upmixer is widely regarded as the best for musical content and can be selected easily on your Trinnov Altitude. 
This trend towards music and concerts has put Auro in a unique position and has led to the rise of the high-resolution Blu-ray format Pure Audio Blu-ray. These audio discs offer playback up to 24bit 192kHz and include numerous versions of the content in Auro-3D and Dolby Atmos by simple navigation on your remote control. Incidentally, the Altitude32 is the only AV Processor on the market to be able to playback multichannel audio in its native 192kHz resolution.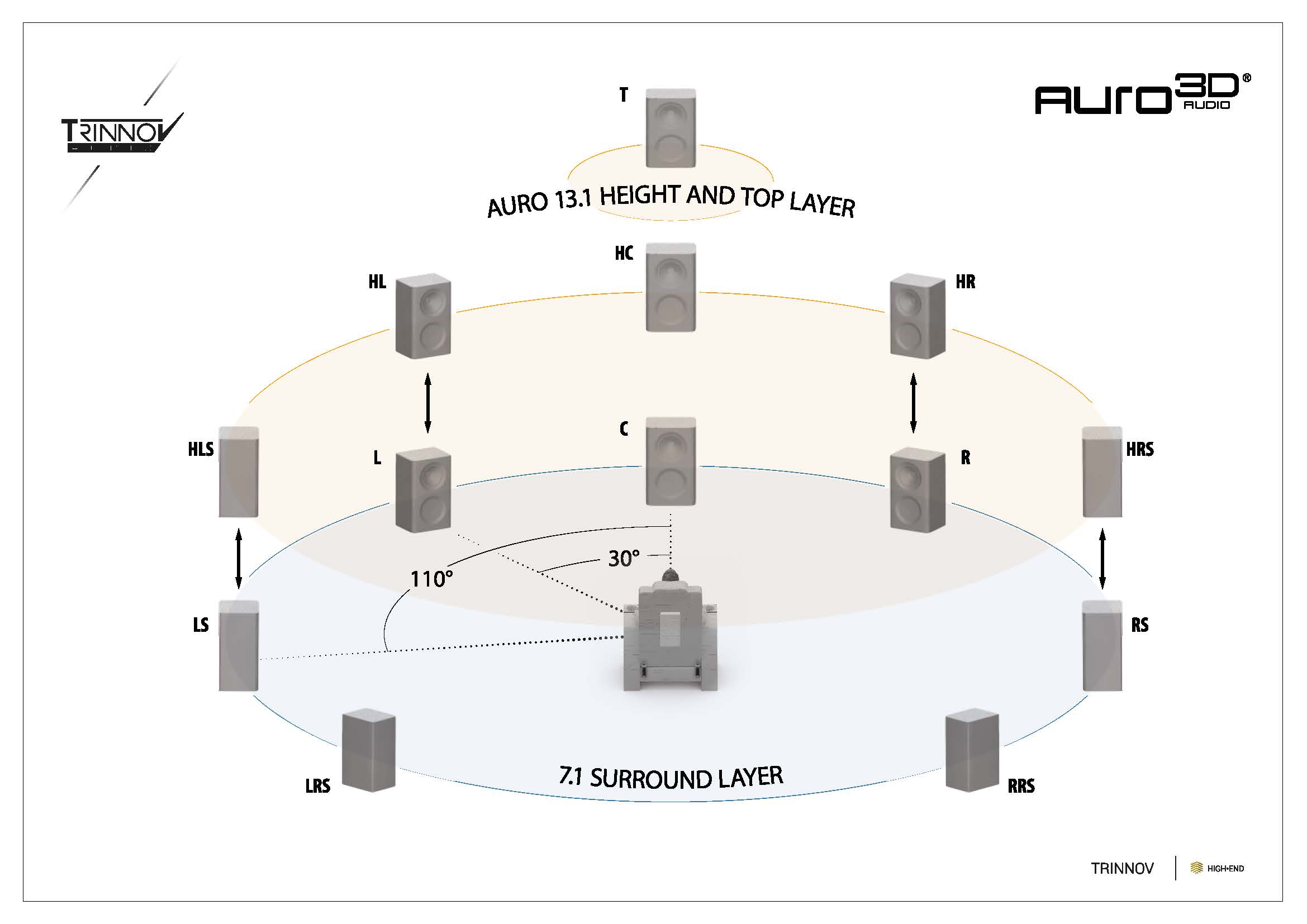 Auro 13.1 Speaker Layout - Auro recommendations
Auro takes a different approach to speaker layout to the others. The 13.1 channels are split into three layers: Ear Level, Height, and Top (overhead). This creates a cross-compatibility issue with DTS and Dolby layouts, as the height speakers are recommended to sit at 30 degrees elevation from the listener. This means that in most rooms they should be located on the wall rather than in or on-ceiling. The only speaker to be overhead is the Top channel (often referred to as the Voice of God).
IMAX Enhanced
IMAX Enhanced is the newcomer to the market and builds on the DTS:X format by introducing the visual element to match the audio experience. Really, it's DTS's answer to Dolby Vision and Dolby Atmos. Of course, we have all heard of IMAX is the big screen big sound experience from the commercial cinemas. But how does it work in the home? 
The proprietary content comes with IMAX Signature Sound, a soundtrack which most closely replicates the theatrical IMAX mix for the home. IMAX Enhanced compatible devices, such as the Altitude16 and Altitude32 will auto-detect IMAX Enhanced content and enable specific bass management settings to accommodate these specific soundtracks in the best possible manner. It also relies on both DTS:X rendering and DTS Neural:X upmixing technologies. As a result, IMAX Enhanced soundtracks leverage Trinnov's unique implementation of DTS:X Pro.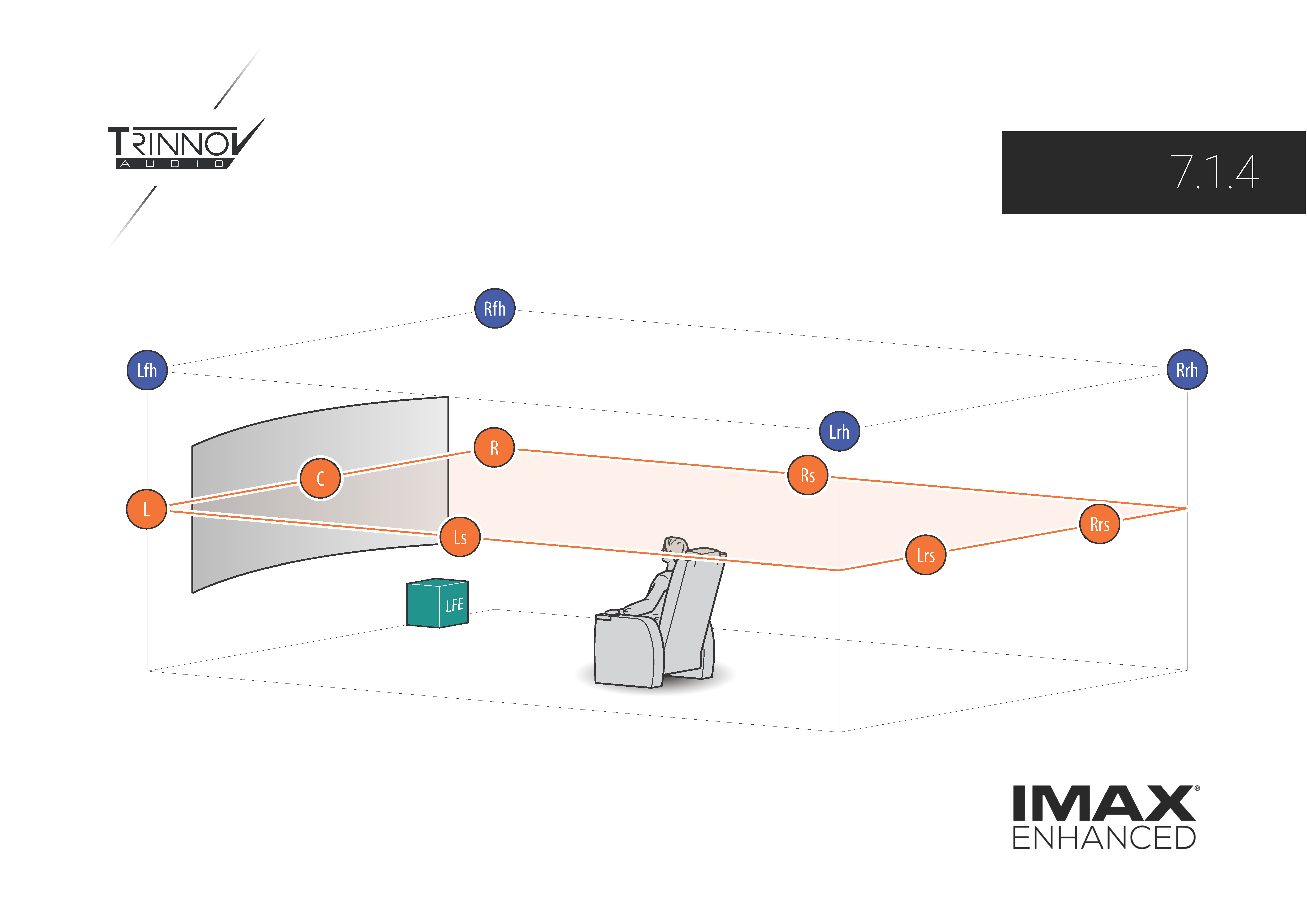 IMAX Enhanced 7.1.4 Layout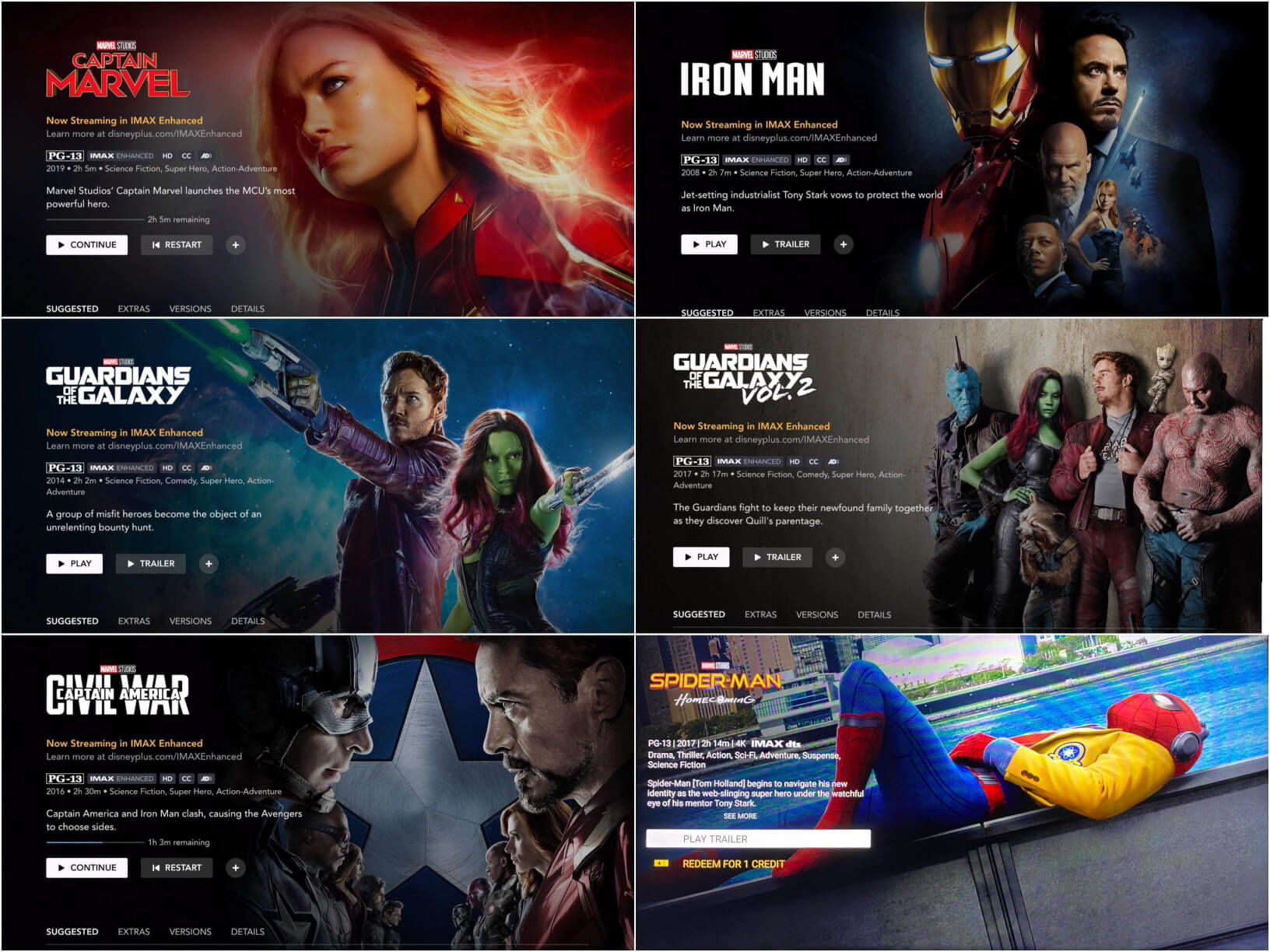 Current Imax Titles
Final Thoughts
In summary, there are some technical differences between the codecs, but what really stands out is the different concepts in speaker layout. With neither; Dolby, DTS and Auro agreeing on the speaker locations, what do we have to do to design a solution to accommodate these different approaches? 
Thankfully, Trinnov Audio does not just make industry-leading hardware that supports all these formats to their full potential. We have spent the last 20 years researching immersive audio and working with the specifications to find where we can take the tolerances from each advised layout to create a single unified layout. This is the only research of its kind and also makes recommendations to give multiple listeners the best experience. 
As alluded to in this article, the advised layouts from each of the codec manufactures are based around a single listener and with no cross-compatibility. We believe a system should not be designed just to accept one format but accommodate all three of these formats, with the least compromise, and give every member of the audience the same high-level experience. 
This is discussed at length in our Loudspeaker Position Guide and is the only recommendation guide that caters for all three formats discussed and also designed for multiple listeners. These recommendations are also implemented in the automated cinema design software The Cinema Designer.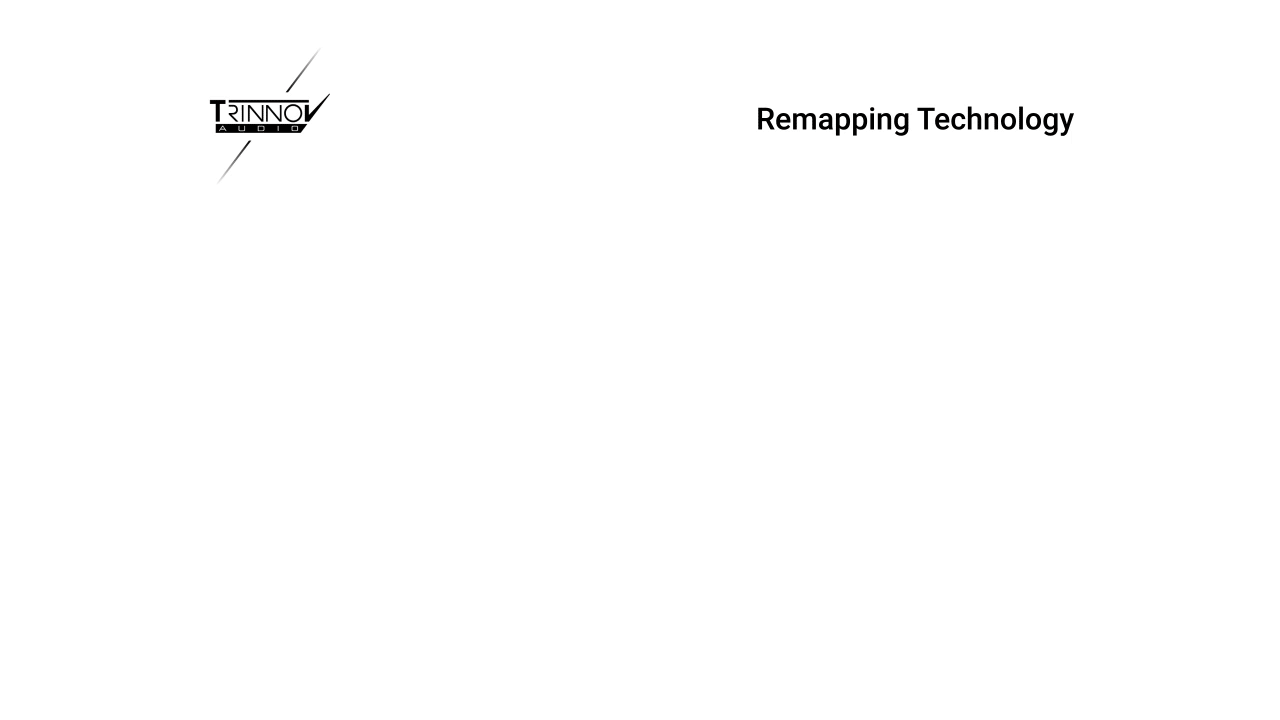 Trinnov Audio Remapping
If you adhere to these recommendations then our proprietary 3D Remapping software will do the rest and provide you with a seamless blend moving from codec to codec with no effort required on your part. Just engage it, sit back and enjoy whatever content you choose, safely in the knowledge it's being reproduced as the artist/producer intended. 
Trinnov Audio is the only AV Processor manufacturer to be present across all areas of the production and playback chain. So some of the content you know and love may well have been mixed using a Trinnov product, available to experience in a commercial cinema using a Trinnov product and of course enjoyed in the home using a Trinnov product. All three market sectors share the same Optimizer technology, so if it's good enough for the professionals, we sincerely hope it's good enough for you too. 
Written by, David Meyerowitz
Technical Sales Manager - International - High-End