Immersive audio is not just for TV and Movies. Many other applications take advantage of using 3D or Immersive Audio formats to deliver content to consumers. In this article we look to cover a few of the main applications currently using immersive audio. We will only be covering multichannel options in this article and not diving into the world of binaural or other methods of delivery via headphones. This will be a subject for future articles.
Gaming
---
The gaming industry is estimated at $160 billion worldwide and set to increase to over $200 billion in the next 12 months and beyond. This presents a huge opportunity for integrators to add immersive gaming systems to the installation options. Leading gaming consoles like Microsoft's Xbox Series X/S already supports Dolby Atmos and Dolby Vision whereas there seems to be some debate whether Sony's Playstation5 will or won't get these features. 
Regardless, these mainstream consoles allow users to game and watch content from BluRays or streaming all leading platforms in one box. This makes these next-gen consoles a real content hub in the entertainment system. They are currently the only form of content that currently takes advantage of the higher frame rates, we see being introduced by the HDMI 2.1 specification, up to 120hz. That's an entirely different discussion we will certainly leave for another day. 
The beauty of immersive audio in gaming is the size of the budgets to create these outstanding games. The reason that some films are more active with immersive audio objects than others usually comes down to budget. When audio designers have to create the theatrical mix for the cinema release then a number of fold down mixes for; consumer Atmos, 7.1, 5.1, stereo etc…. you can see how much more time this takes. With gaming, this is not the case. 
So sound design for games are some of the most active in terms of the use of audio objects available. If you have a games console in your demo room you should absolutely make it part of your demos if you don't already. You can view this action in real time on the Altitude 16 & 32 processors via our unique Dolby Atmos Object Viewer so you can see just how many audio objects are being used in these games. This is why the Dolby Atmos Demo Disc always contains some form of gaming content to really show off what is possible.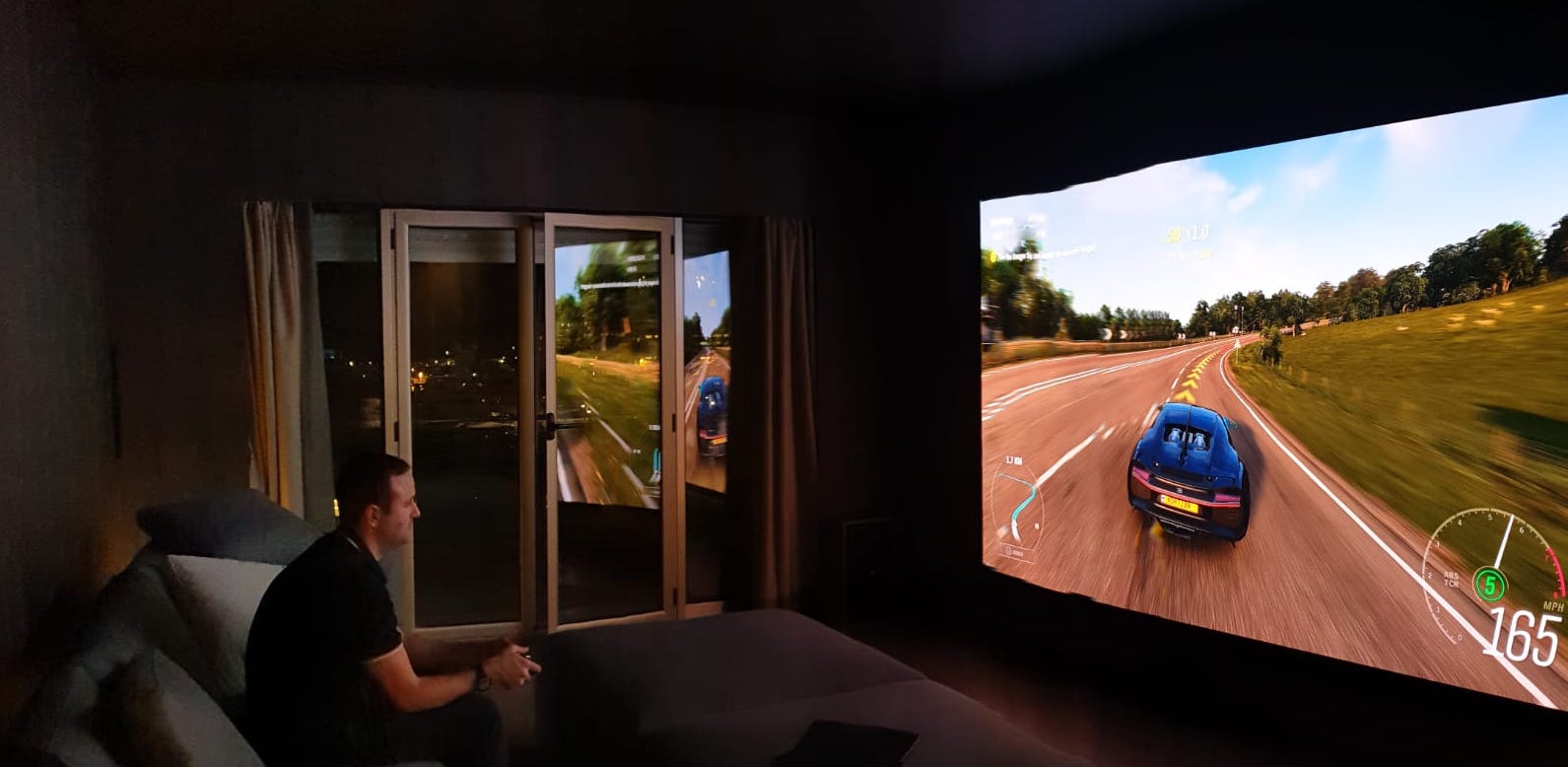 David playing Forza Horizon at Samsung's Monaco showroom
Taking gaming away from a TV in a bedroom to a large screen projection system or modular Micro LED display is definitely in growing demand. After all, why should Mum and Dad have the cinema or media room to themselves when the whole family can get involved with gaming in these high-performance spaces. I very much enjoyed playing Forza Horizon on Samsungs The Wall in their Monaco showroom (as shown above in Bond™showroom Monaco featuring Altitude16). It took it to a whole level for me with an immersive audio solution provided by K-Array and the Trinnov Altitude16 I rediscovered how captivating gaming can be having not picked up a controller for a number of years. 
Micro LED displays come with their challenges. Namely where to put the centre speaker? As the surface is not acoustically transparent, like a regular perforated or woven projection screen, alternative methods need to be considered when delivering audio solutions for these types of display. You might be interested to read an article recently published by Samsung, HTE and Trinnov Audio on the subject. It covers the installation, acoustic design and audio processing requirements for these types of installations. 
Simulation
---
Simulation is another growing market sector for home entertainment. Health and wellbeing is one of the fastest growing technology sectors and simulation of the real-world activities has really been pushed to the fore with recent worldwide lockdowns. Whether for fitness  or competition using virtual reality cycling and running app Zwift or more actual reality apps like;  World Grand Tours and Rouvy to keep you occupied while you train and provide real competition if you are into racing, indoor cycling has never been more popular.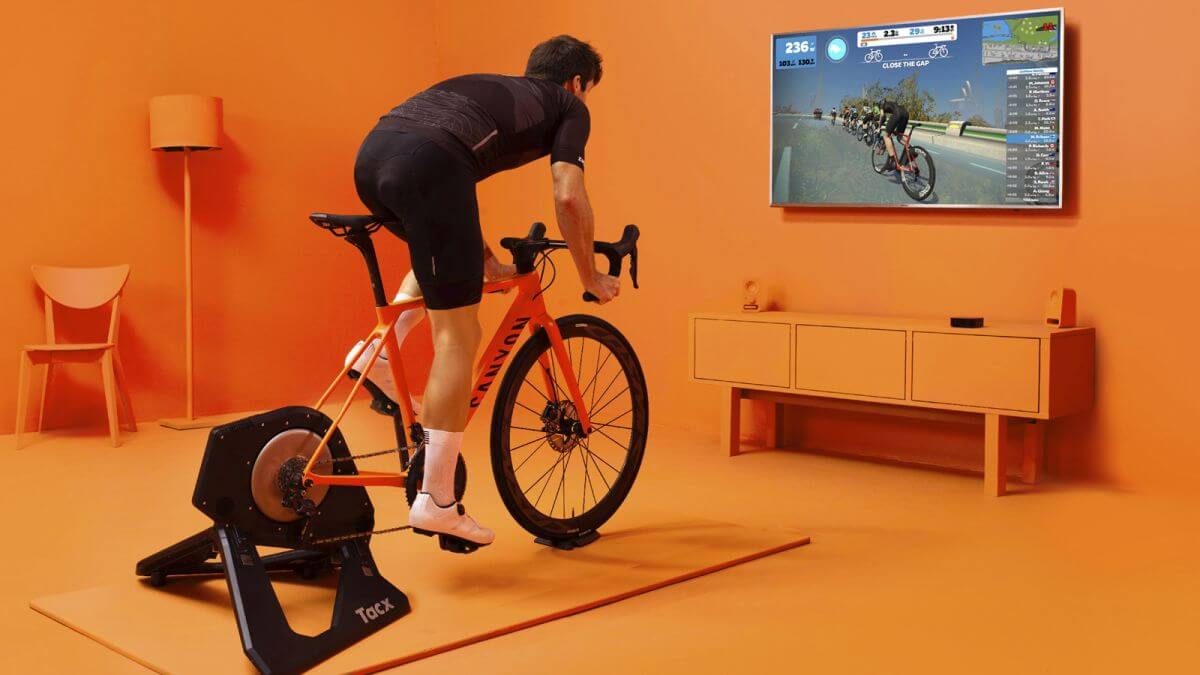 The cycling and running app Zwift
Dedicated indoor simulators are also on the rise. If you are looking to keep up your golfing or racing skills with dedicated simulators from Foresight Sports or Vesaro. All these types of simulators are being used widely by professionals and enthusiasts as alternatives to real-world training. Of course, it's never going to replace the real thing but, as an avid cyclist myself, I can say it's a decent alternative when the weather is bad or the evenings are short.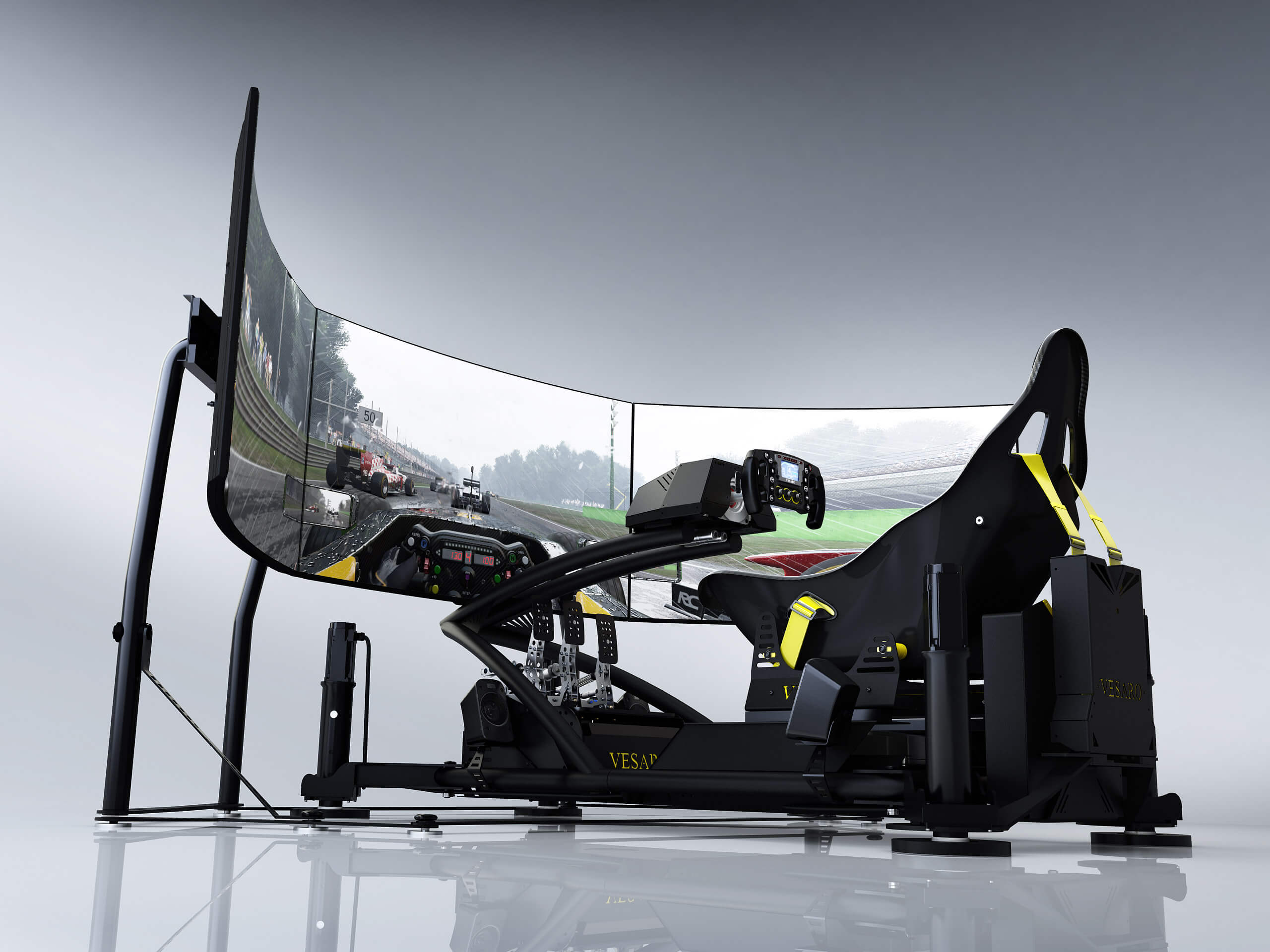 Vesaro Racing Simulator
One thing that is missing from these is the use of immersive audio. So, you might wonder why I have included them in this article. It's just to give an overview of different types of applications we may see as the content evolves. I'm sure it's just a matter of time before we will see immersive audio supported on these platforms to add to the already impressive experience they deliver visually and physically. Hopefully, you will one day soon be able to race your dream track or play your favourite hole of golf with crowds and background noises from the environment all around you. 
Other applications
---
Immersive sound isn't limited to the home. More and more applications are using immersive audio as part of their offering to enhance the visitor experience. A couple of examples would be exhibitions where playback of recorded live contents is used to give a flavour of the live performance. 
The first example can be seen at the Rolling Stones - Unzipped exhibition in Amsterdam. This project was delivered as a collaboration between Dolby and PMC loudspeakers. The AV setup was provided by Dutch Pro Audio integrator MSV who used the Trinnov Altitude32 to deliver the 23 discreetly rendered channels, in a 15.1.8, layout and no less than 7 subwoofers to provide that live feel and impact.  
Sadly, due to the COVID-19 pandemic, this exhibition has not yet opened to the public so later this year I'm sure they will announce the re-launch. 

The Rolling Stones unzipped exhibition at the Groninger Museum
The second example is a project delivered by long-time Trinnov partner, Peter Wilensdorfer of Tonarchitektur in Austria. Once again the Altitude32 was used to deliver an Auro-3D setup for Limes. Limes are an end-to-end solutions' provider that create live entertainment spaces by mixing the latest immersive audio and video techniques with incredible acoustic design to create these experience spaces. 
This playback solution below was designed to take an immersive audio recording of the Duisburg Philharmonic Orchestra and play back as a live immersive experience. This was primarily an experiment for future ventures and it proved to be very effective.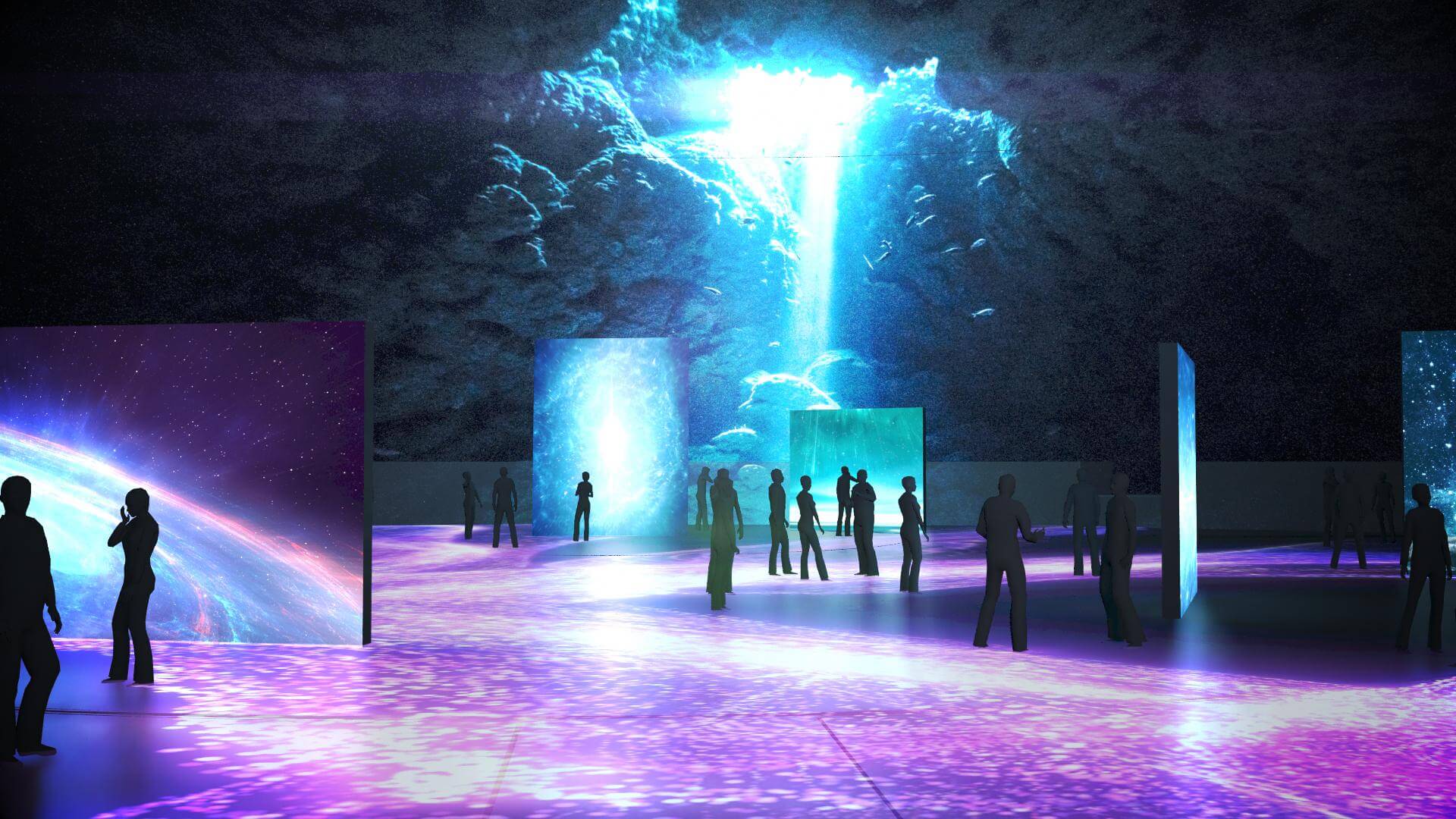 LiMES stands for "Live Immersive Event Spaces"
These are just a couple of recent examples to give you a flavour of what immersive audio is being used for outside the residential market. Many other applications are crying out for immersive audio so keep it mind when you are speaking to clients and you never know what your opportunities might get to be involved with. 
Conclusion
---
All of these applications provide a real opportunity for integrators to offer solutions with companies embracing immersive audio technologies to broaden their appeal. Trinnov Audio is uniquely positioned to provide multichannel optimization solutions with our range of Hi-End Residential, Commercial Cinema, and Professional Audio processors.  Our Optimizer technology is shared across our entire platform and provides the performance, and crucially, the flexibility of tuning options required to deal with anything these challenging installations will throw up.  
Trinnov software-based platform means we can offer far more possibilities in terms of configuration options than DSP chip-based competitors. Our output structure is not fixed, so any output can be assigned to any speaker channel. The benefit of this is in installations where you have multiple speaker layouts or the requirement to change layout on the fly we can do this by simply creating a preset for any given layout. 
This makes you think about channel count in an entirely different way. Left is no longer just Left and Right is no longer just Right. You could flip the room 180 degrees and these outputs then become Left and Right Rear Surround speakers as an example. With up to 64 channels of audio optimization you have the option to use these channels in any way the specification requires.  
Written by:
David Meyerowitz 
Technical Sales Manager - International - Hi-End
Trinnov Audio