Canadian musician and record producer Greg Wells is a 6-time Grammy Award winner with a mind blowing credit list. A classically trained multi-instrumentalist, he has worked with more international artists than you can count, by the likes of Adèle, Ariana Grande, Taylor Swift, Dua Lipa, Michael Bublé or One Republic to name a few. 

Based in Los Angeles, we got the chance to interview him in his studio. Wells goes over how his Trinnov has changed his mixing in a substantial way, allowing him to be truly objective and make the right decisions.
Can you share your perspective on speakers and monitoring ?
The thing with speakers is you get used to whatever you are listening to. Our brains start to learn it and it starts to sound right. Of course, you don't realize it's wrong until you hear it somewhere else.  There's a world of speakers that sound great, but mixes don't translate on them, and I didn't know that !
Objectivity in the studio is the most important thing because I'm not making music for me, I'm making music for everybody else. I need to hear it through something that's really telling me the truth in a very objective way.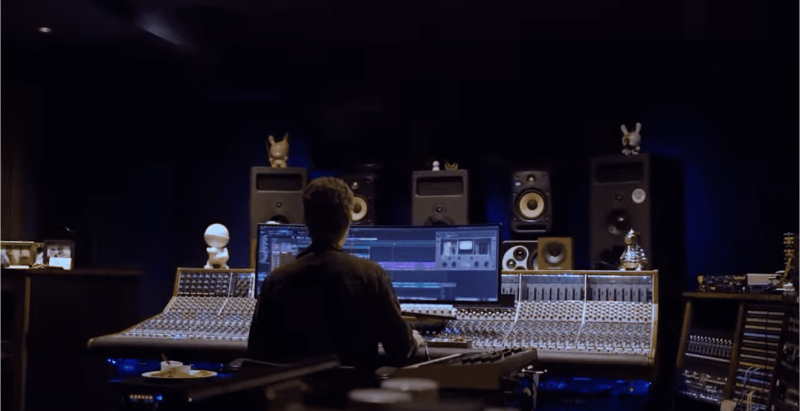 What was your first experience with Trinnov's Optimizer ?
My first experience listening to the speakers that I knew very well but hearing them through the Trinnov was not in this studio, it was in a temporary studio. I had Thomas O'Connor who works at Vintage King come, he did the mic measurements and the whole thing. He dialed it in and it's crazy fast. Then I started listening to my playlist that I know very well and I couldn't really believe what I was hearing. There's like all this information that I hadn't actually noticed before. Like Eric Valentine loved his speakers pre-Trinnov, he loved him even more posts enough and I had the same experience with my PMCs that are here these huge Stanley Kubrick monolith 2001 speakers. They're amazing, I will never part with them but I do like them better with the Trinnov and it's like a different experience.
Then, I started doing mixes with the Trinnov and it took me a minute to acclimate because I was so used to the sound of these PMCs. Then I listened to that in the car and then at home and I knew I sounded like a better mixer. That's the effect the PMC speakers had on me when I got them. Producer mix engineer Rich Costa said that to me before I got the PMCs, he's like "Greg my career is pre-PMC speakers and post PMC speakers". I can kind of say the same thing but I would also add Trinnov to that equation too. That's a new bridge that I didn't know was going to even appear but I have happily crossed that bridge now and I would never mix without it.
Did you noticed some improvements in the low-end ?
In particular I noticed the low end did a whole other thing. There was a depth to the very low end like the subs and it's not like these speakers were lacking low end before. There is always been plenty of accurate low end. But with the Trinnov it's a different thing, I felt like I was hearing 15-20 Hertz, with no bumps.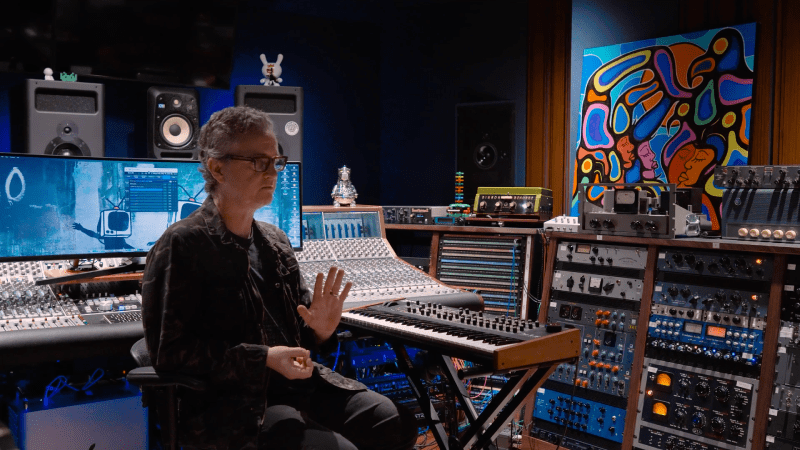 What was your original take on room correction?
My first introduction to any kind of digital room correction was communication with one of my favorite record producers, Eric Valentine. He told me about the Trinnov and told me I've got to hear what this does ! He was talking about his favorite speakers that he'd ever bought and once he set the Trinnov up, he tweaked it a bit and he couldn't believe what he was hearing. So, that comforted me in my choice.
Has it improved your workflow ?
I no longer need to double-check anywhere, that's a big one. I do listen in the car, not just for sonics, but also for creative ideas. But in terms of the framing of everything and the perspective, I really don't need to check anywhere else now, which is somehow bizarre. Most of my whole life, you had to do that. Some of my friends who are the world's biggest mix engineers, have one bazillion Grammys and working with every massive star, they check their mixes in their car. They don't send anything out until the next day, they're still doing that. It's not a bad plan, it's a good idea and it's not going to get worse if you do that. It just speeds things up for me and lets me get so much more done.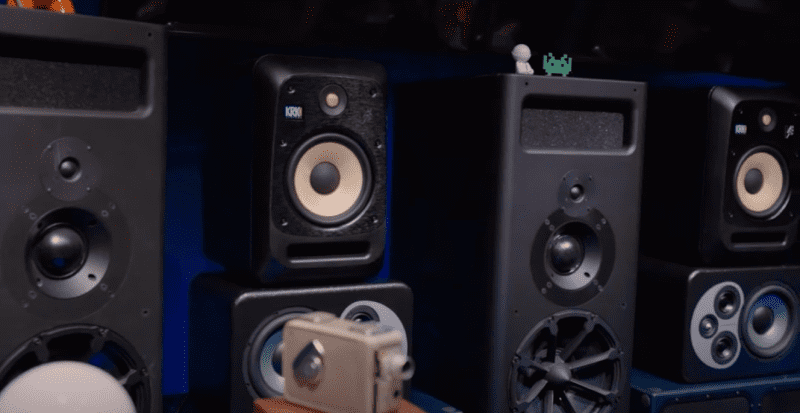 Would you recommend it to other engineers ?
It's so bananas what this thing does do so well, so quickly. It's so tweakable to taste after it does the analysis. Likewise, it's incredible when you think about what it does, especially for a geek like me making recorded music, it's a no-brainer. It's an investment in my career, my mixes have never sounded better. They translate better from everywhere, from movie theaters to cars to my home Sonos system to my iPhone speaker, I hear the difference. There are cheaper things you can buy but then if you're trying to do room correction that does more than EQ. Personally, I can't think of anything else that does it, it's probably a waste of money, either don't do it or do this !