A major software upgrade for the Altitude32 and Altitude16 processors is available.
Version 4.2.11 adds multiple features and performance upgrades to these world-class audio-video preamplifiers. Because of our unique software platform, owners of both Altitude models can upgrade their units through a simple software download. Regardless of the age of the Altitude, this update is available to all owners at no cost.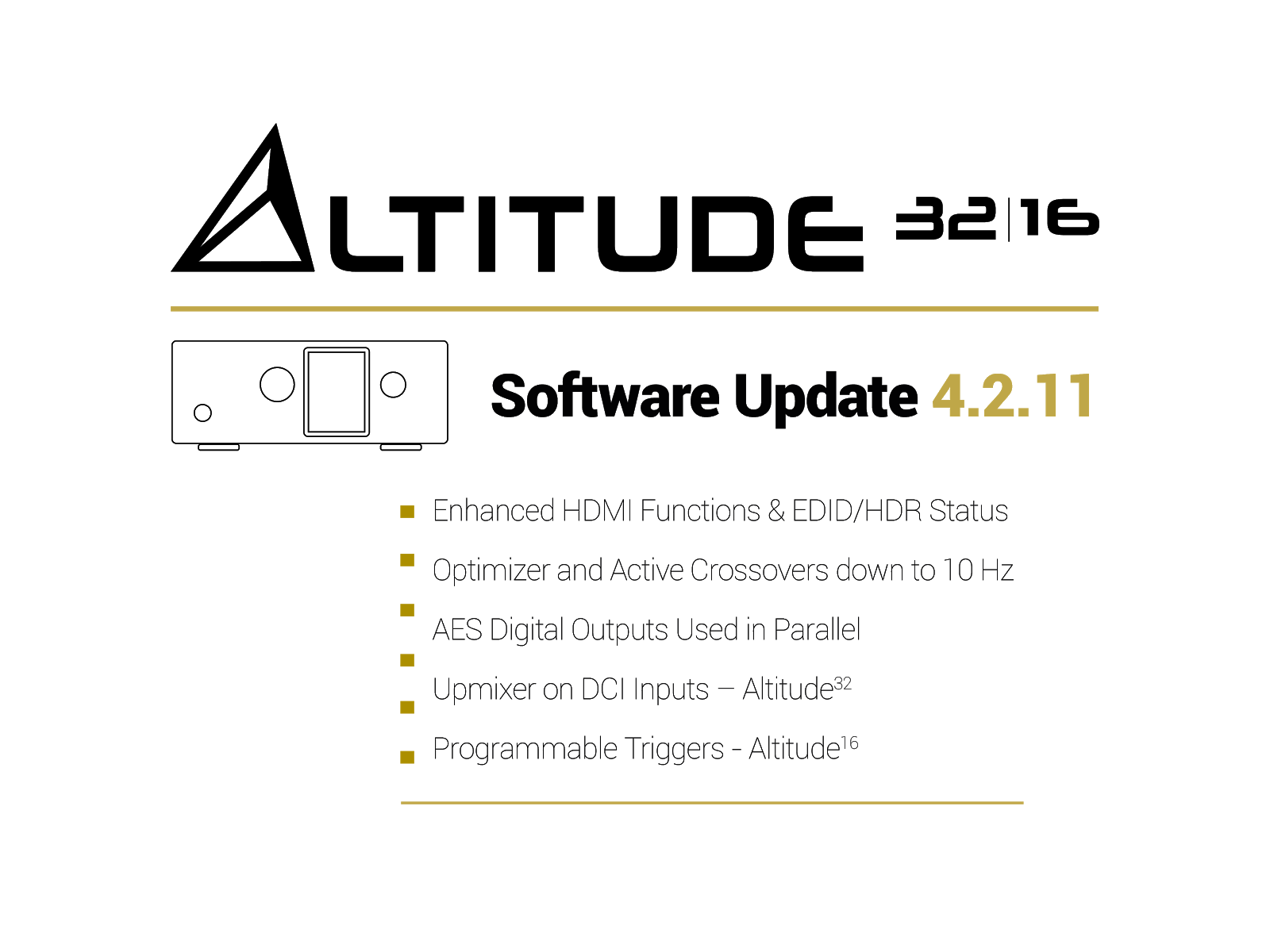 Highlights of the upgrade include access to enhanced reporting of HDMI status and an expanded ability to measure and set target curves down to 10 Hz. As well our code has been further optimized to make better use of hardware resources.
Although an option is available to start the update from the user interface, that option is locked by default, in which case, you have to contact your local reseller or distributor to perform the update and/or ask to remove that limitation from your unit. In both cases, please ensure your unit is connected to internet prior to making that request. Please also backup your presets and to turn your amplifiers off before the update.
The full release note is available here.