In this review, Brian Kahn from Future Audiophile explains why the Trinnov Amethyst Stereo Preamplifier is so special and appreciated by audiophiles.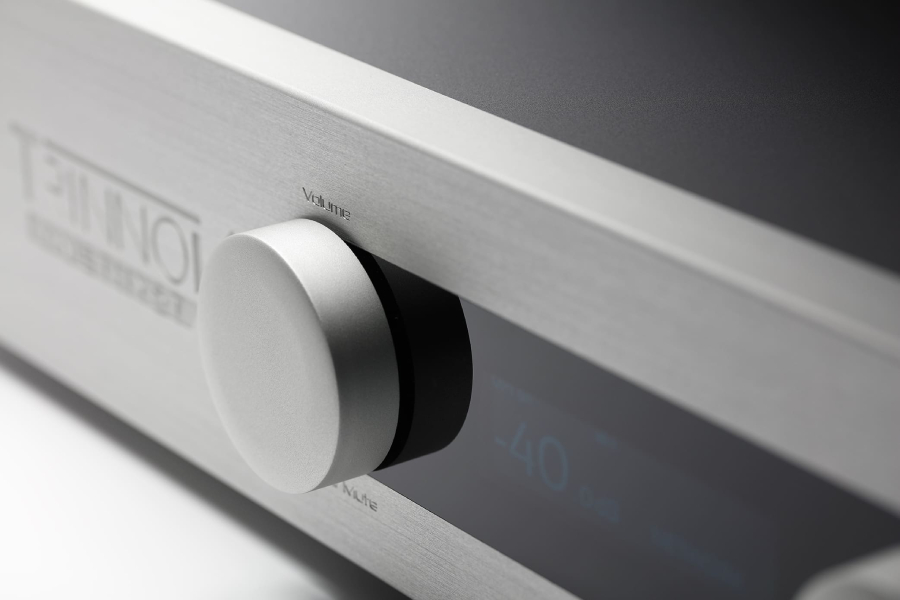 Trinnov Amethyst
What Makes the Trinnov Amethyst Stereo Preamp Special?
Trinnov's Room Optimizer is the thing that makes the Amethyst really special. Trinnov is highly regarded by industry insiders for its room correction, but the company has also made one hell of an audio component here. Now that I've had a chance to use the Amethyst in my own system, I understand what the hype is about. This is a serious tool. 
Whatever room you're in, the Amethyst has you covered:
I used the Amethyst in two completely different types of rooms. One is a large living room with an open area adjacent to the right, and the left speaker is about four feet from a sidewall. It's not ideal from an acoustic standpoint, but necessary for family traffic flow. The other room is my main listening room, completely treated with Vicoustic acoustic panels. The preamp's versatility to accommodate both rooms was most impressive.
The same holds true for speakers: 
Not only did I use the Amethyst in different rooms, but I tried a variety of speakers—including Focal Kanta No. 3s, JBL HDI 1600s, RBH SVTRs, and Revel F328Bes, with and without dual SVS SB2000 and PB4000 subwoofers. This preamp can get along (and fix acoustical anomalies) with nearly any respectable audiophile speaker on the market today, as well as manage the potentially complex needs of subwoofers.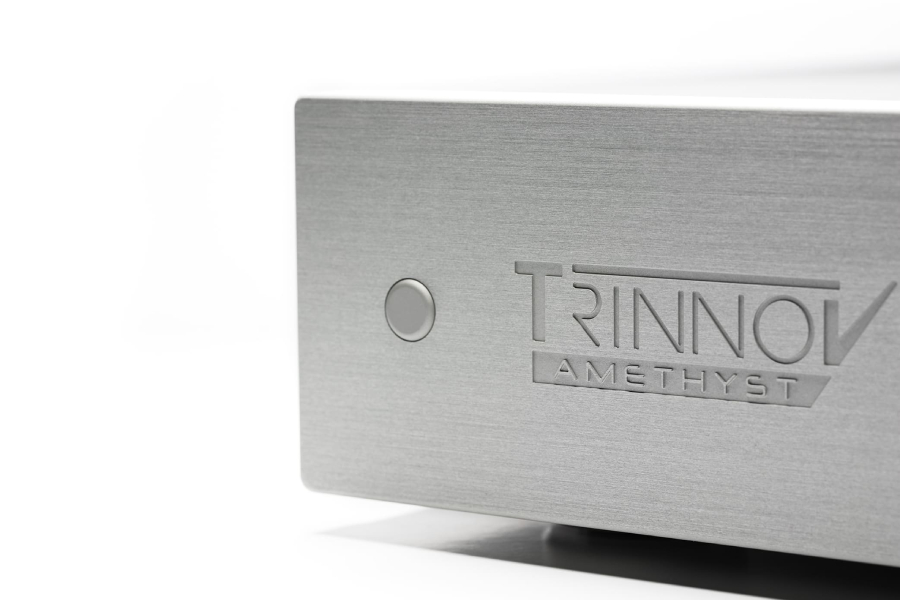 Trinnov Amethyst
In just a few minutes, the built-in "wizard" runs through level settings and, if bass management is used, performs crossover calibration, then it runs a few test tones. The rest is handled quickly by the Amethyst's built-in computer. Room Optimizer adjusts amplitude and phase in most settings, but there is a crazy amount of detail and control one can manually adjust if so desired.
Why Should You Care About The Trinnov Amethyst Stereo Preamp?
Thanks to the game-changing features of the Amethyst and of the Optimizer, you can get the best out of your system in a matter of minutes:
With the Amethyst, you can know exactly how your system performs in your room and how to fix it with about 60 minutes of effort. Then you can rest assured that you are getting the best performance from your system in your room. If you simply cannot get your speakers positioned perfectly or if you cannot implement acoustic room treatment to the level you would like, Room Optimizer can deal with your acoustical problems in ways never really available before. I feel the urge to use the phrase "game changer."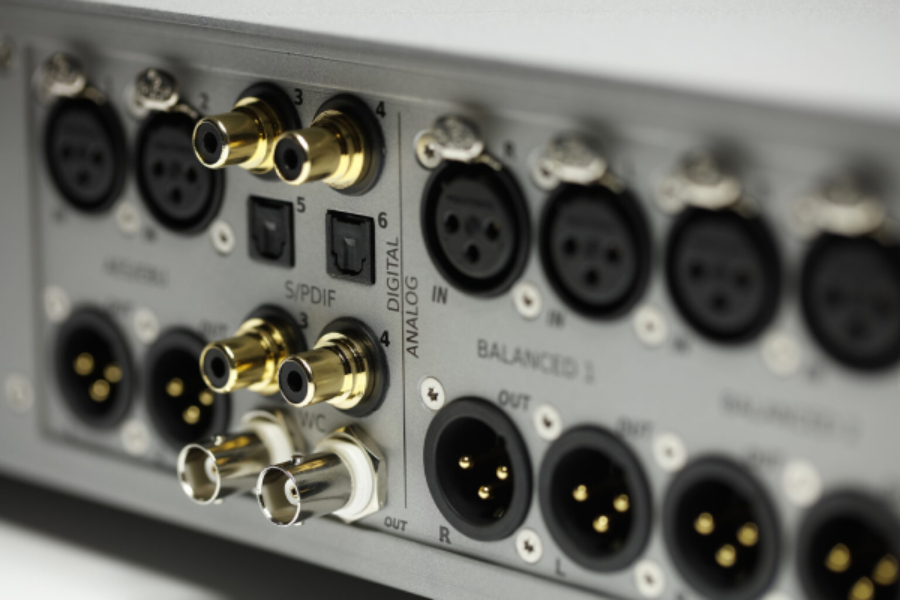 Rear angle of the Trinnov Amethyst
You might be able to get similar performance with a professional calibration using the right hardware, but this is the best-sounding stereo-oriented bass management and room correction I have heard that you can take home and set up yourself. 
Every time I used the Amethyst's bypass button to compare the sound with and without Room Optimizer, I preferred to leave it engaged. It did not matter which room or which speakers, with or without subwoofers, Room Optimizer made a marked improvement. Take the software out of the equation and this is a perfectly respectable stereo preamp, but if you are not going to use the bass management or Room Optimizer features, there are a lot of other great options to consider at or below this one's asking price. But let's be honest: If you are interested in the Amethyst, you are going to use these tools—and when properly implemented, they deliver one of the few audiophile upgrades that is truly transformative. 
You can read the full review on Future Audiophile.