Michel Sonnier and Roland Delacroix are certainly two of the most renowned French Integrators in the small world of Luxury Home Cinema. Their new project called NCC-1701 is here to showcase years of knowledge and experience in an "off limit" way only using the best equipment and designs to provide the best Home Cinema experience one can dream of in 2017.
WHICH WERE THE CHALLENGES AND OBJECTIVES INHERENT TO THIS HIGH-END SET-UP?
The purpose of this room, apart from personal pleasure, was to have a place for demonstration beyond what is currently available to the public and to get as close as possible to the quality level of a cinema production studio or even go beyond on some points! We wanted to go beyond anything we had done before and we put 2 years into finalizing the project with one complete year devoted to its conception as opposed to our usual 2 months timeframe.
Specifications involved a lot of parameters: a high level of acoustic treatment / a loudspeaker system equivalent to the best production studios / The use of professional electronics / a 4K image of at least 5 meters responding to the highest standards / for ten seats / a general look and a level of "finishing" of high level but still not distracting enough /And .. obviously a sound processing unit (preamp/decoder) of the highest level able to "actually" replicate Atmos content on the maximum numbers of channels possible as well as playing music and being evolutive!
WHY DID YOU PICK THE ALTITUDE32 AS THE PROCESSOR FOR THIS LUXURY HOME CINEMA?
The reason for choosing the Altitude is simple: it is the Only preamp/processor on the market which covers all the needs and expected quality expected from such a high-end project! It is perfectly at ease with dense soundtracks but will also reveal the most intimate details of the quietest ones
HOW WAS THE RESPONSE FROM YOUR CLIENTS TO THE SONICS OF THE FINAL PROJECT?
The result far exceeded our expectations with The Trinnov processor being totally transparent.We are now waiting impatiently for the evolution the "BED Array." This room is continuously evolving in both the picture and sound department, and the Altitude is the only one processor allowing us to follow these evolutions especially with such a constant evolving domain that is Immersive Audio.
IS THERE ANYTHING YOU WOULD CHANGE ABOUT IT, OR LIKE TO SEE UPDATED?
Finalization is underway as planned in our first acoustic models! In the Sub / LFE band department: Two additional subs have been added to the frontside inwall. Increasing total subband power to 5 kW eff! As well the use of 4 processing channels integrated into the LAB Gruppen amplifiers will help to manage the listening area and room modes.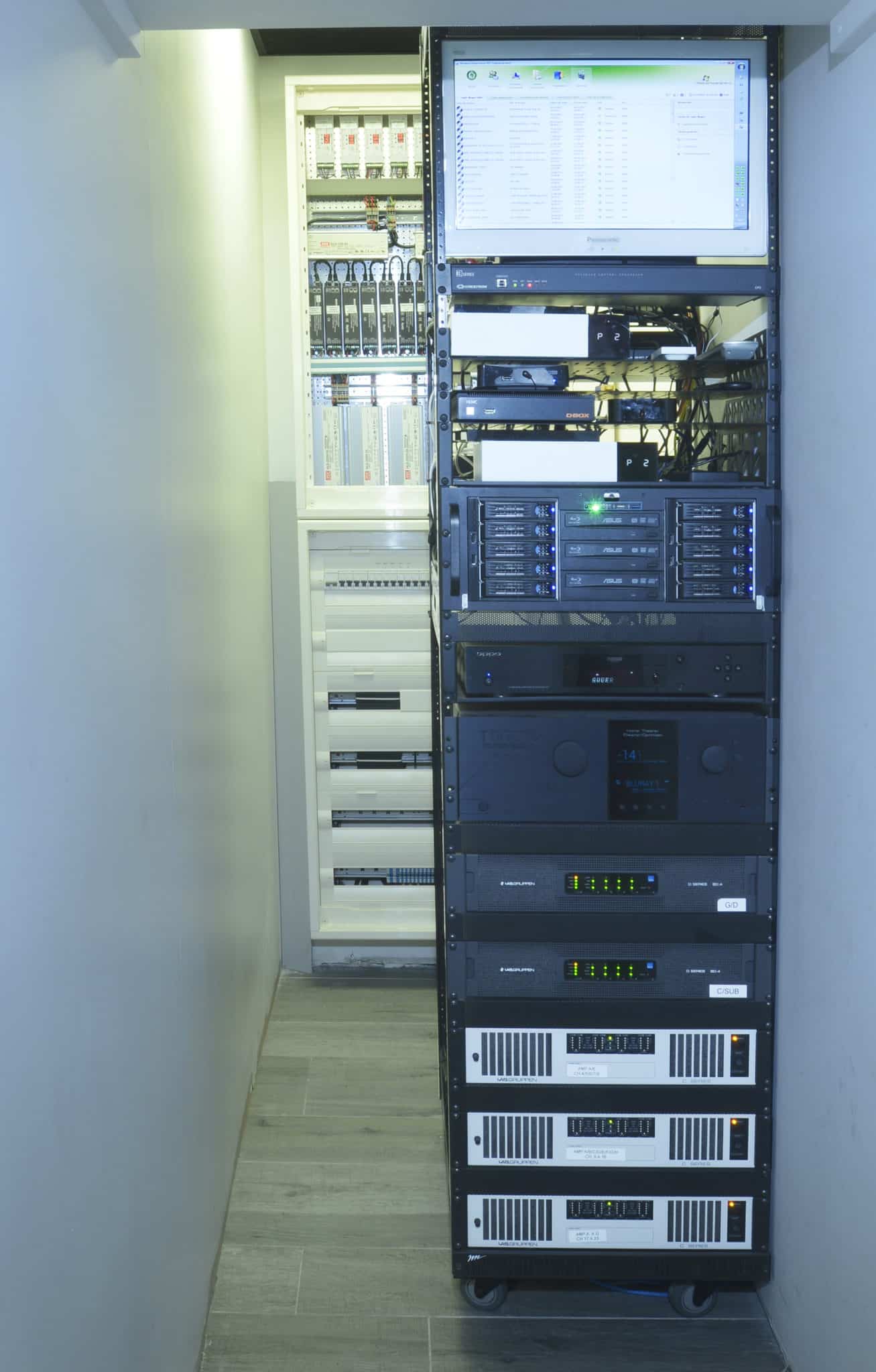 Specifications
Video Projector: Sony VPL-VW5000ES
Screen: Oray4K (5 Meters)
Processor: Trinnov Altitude 32
Amplification: Lab Gruppen D80:4L (x2) C20:8X (x3)
LCR Speakers: TAD
Surround & Atmos Speakers: JBL 8350 (x20)
Subwoofer: McCauley 46cm (x2)