High Tech Music Magic
Geir Grâbein Nordby reviewed the Amethyst which he calls an Ingenious preamplifier.
The Amethyst is especially recommended by the magazine.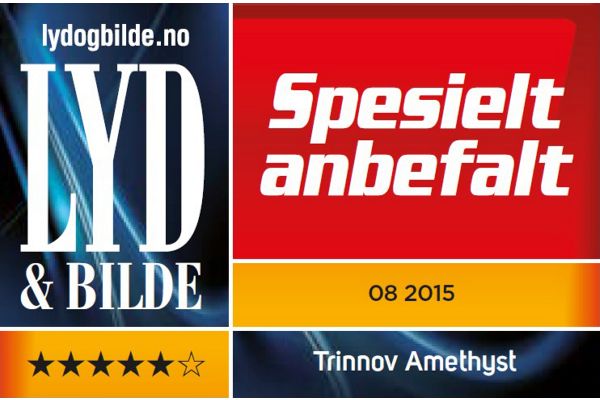 Conclusion of the review
The Trinnov Amethyst is a very sophisticated preamplifier, which in addition is both a digital to analog and analog to digital converter. But most importantly, the advanced digital room correction, that really does wonders.

With room correction enabled lifted soundstage both upward and outward, the bass becomes tighter and neater and makes soundstage becomes so large, seamless and timbre rich, that we barely heard anything like it.

If you want a high-end preamp, but are not interested in room correction is price tag too stiff. But the way it swings wand when the correction is activated, allows it sets in a league of their own.

I can not remember having heard an equally well corrected sound from neither of Lyngdorf, Meridian or Audyssey.
Here is the link to the full review.