Paris, France – April 6, 2022 –  Trinnov Audio, designer and manufacturer of reference audio processors for home theaters, high-end hi-fi, professional audio and commercial cinemas, is pleased to announce its ISE 2022 plans. 
ISE 2022 will be a very special event, the first edition to be held in Barcelona, and more importantly the first major international event after two years of COVID crisis. Although our hearts are heavy because of the current situation in Ukraine, we are looking forward to this moment of reunion. 
Active Demonstration
On booth 2R420, we will be partnering with five other companies (Officina Acustica, Real Cable, Sony, Waterfall Audio and Xtrem Screen) covering a wide spectrum of expertises, to bring you an immersive private cinema experience.
The room is designed and delivered by Officina Acustica and features an audio system that will render 11.1.6 discrete channels through 3x Waterfall LCR500, 14x Elora speakers and 4x SUB600s subwoofers.
The decoding and calibration is obviously handled by a Trinnov Altitude32 whilst amplification is a mix of Waterfall RS700 and Trinnov Amplitude16 amplifiers.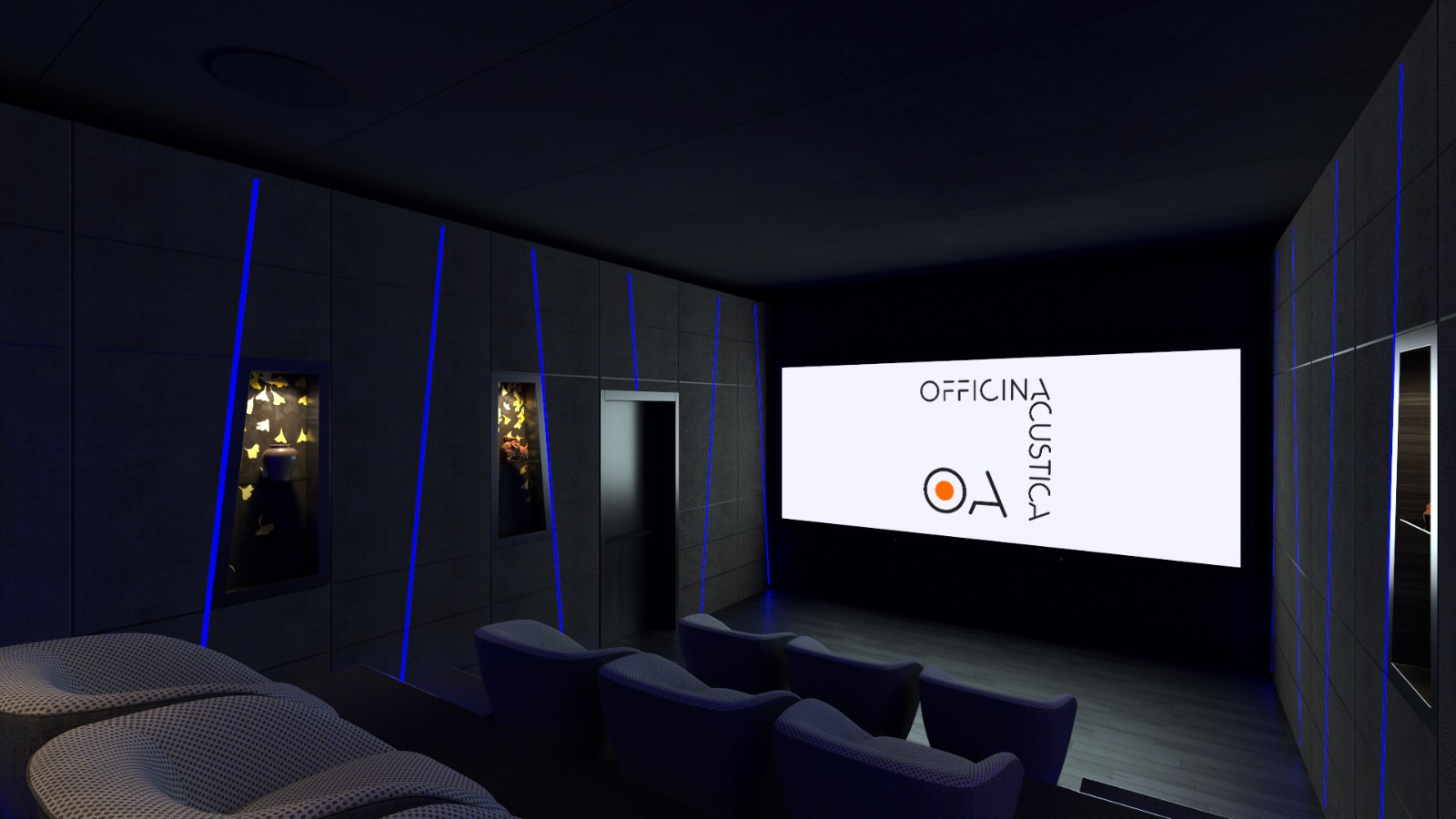 Officina Acustica ISE room
The image will be delivered by a Sony 4K Laser projector onto a 4 meters wide Xtrem Screen Zero Frame 2.35:1 Nano Woven Fabric. All audio and video cables are provided by partner Real Cable.
Static display
Come and meet our team on our second booth 2R760.
The Amplitude16 used in the active demo will also be on display in our booth.
Trinnov Amplitude16
Come by for a coffee once you have seen the demo and get the latest from Trinnov. For the first time we have our own booth and we are very excited for you to see what we have designed for the event. 
CEDIA Course
Also at ISE, Trinnov's CEO and co-founder Arnaud Laborie will present a special course on Low Frequency Reproduction during the event. The course will be presented between 10AM and 11.30AM on Tuesday, May 10, in room CC1.2. 

Trinnov Invitiation