ALTITUDE16 IS A CEDIA AWARDS BEST NEW HARDWARE PRODUCT FINALIST
The Trinnov Altitude16 A/V preamp has been nominated as a finalist for the CEDIA Best New Product Awards. The winners of this prestigious award will be announced on Thursday at the show. The Altitude16 will be on display at the booth, along with the Amplitude8m power amplifier, the Amethyst preamp and the ST2-HiFi audio processor.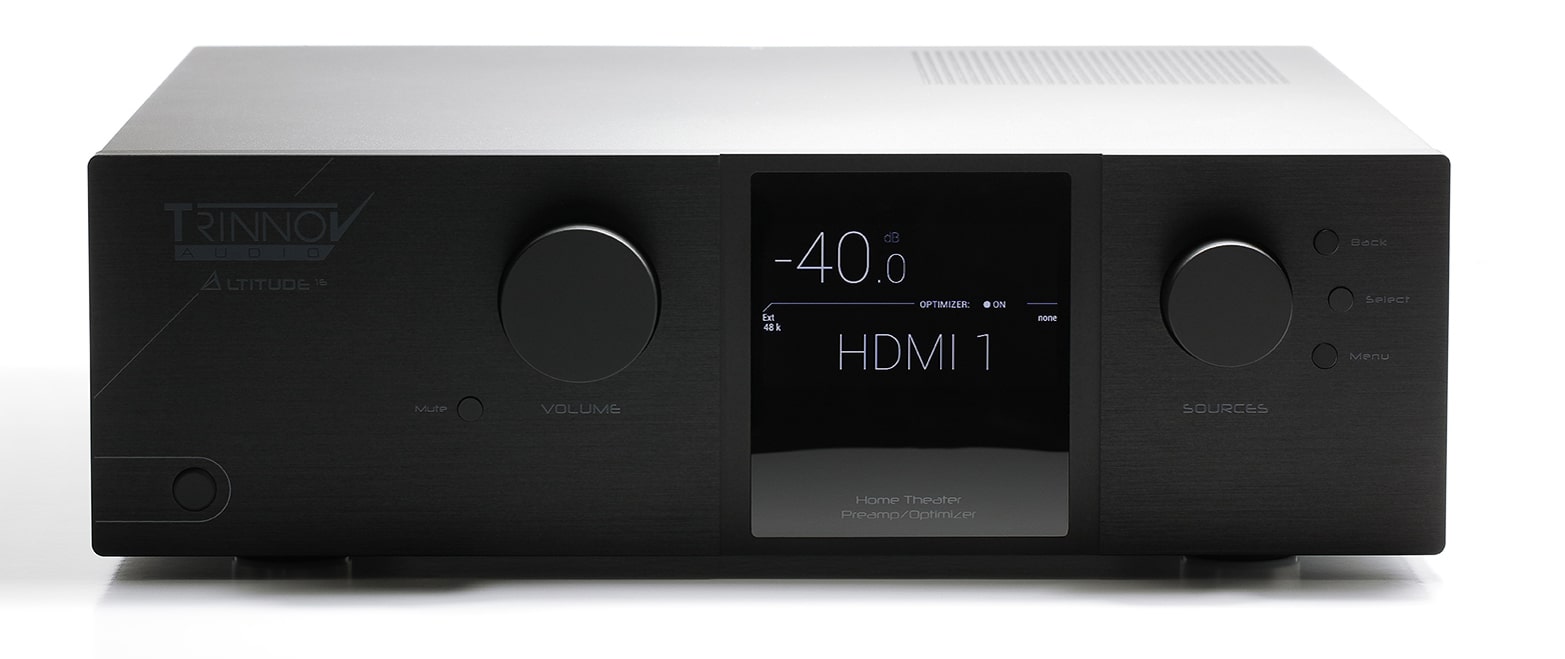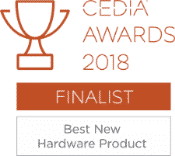 TRINNOV PARTNERS WITH WISDOM AUDIO AND HOME THEATER ENVIRONMENT
This year at CEDIA, Trinnov Audio is partnering with Wisdom Audio and Home Theatre Environment, showcasing our Altitude32 and Amplitude8 in a beautiful HTE room, using a bi-amplified 9.4.6 speaker layout, in booth #5247.
Trinnov Audio will be providing all processing and amplification in this 28-channel theater, including the active crossovers and additional processing specific to the loudspeakers. The Altitude32 is complemented by four Amplitude8 power amplifiers that can deliver a total of 12,000 watts into the 9.4.6 speaker layout.
Wisdom Audio Line3 bi-amplified, line source, planar magnetic hybrid speakers will serve as the LCR channels behind a Seymour Screen Excellence acoustically-transparent screen. Six Wisdom Audio Line2 biamplified line sources will envelop the 18-seat audience. Completing the immersive theater are six Wisdom Audio Point2 point source speakers above the listeners.
HTE offers customized acoustic solutions which transform any room into a genuinely specialized entertainment environment. HTE room "systems" provide accurate acoustic response without separate room treatments. Whether for dedicated private cinema rooms, or using the series of La Fenice single panels for media rooms, the acoustic treatments are instead completely and seamlessly integrated into the custom aesthetic design of the room.
Participating in the show from Trinnov Audio, and present throughout the event, will be CEO Arnaud Laborie, Arnaud Destinay, Jon Herron, Chuck Back, Tom Garrett, Benoit Munoz and Joseph Chen.
Visitors can meet our team in booth #5247
OTHER PARTNERS ON THE FLOOR
In addition, Trinnov products will be on active display at the following booths:
Bowers & Wilkins: at the Pendry Hotel (1 block from convention center)
Golden Ear Technologies: Sound Room SR-5
JBL Synthesis Booth: 4621
Kaleidescape: Booth 3329