Something Extra
Trinnov Audio has a new feature for the Ovation2 cinema processor.
Matrix Bass Management allows you to assign the low frequency from any channel to any available subwoofer, including control of crossover frequency, type, slope, gain and polarity.
The Optimizer time alignment means the signal is delivered in time and phase when using the function.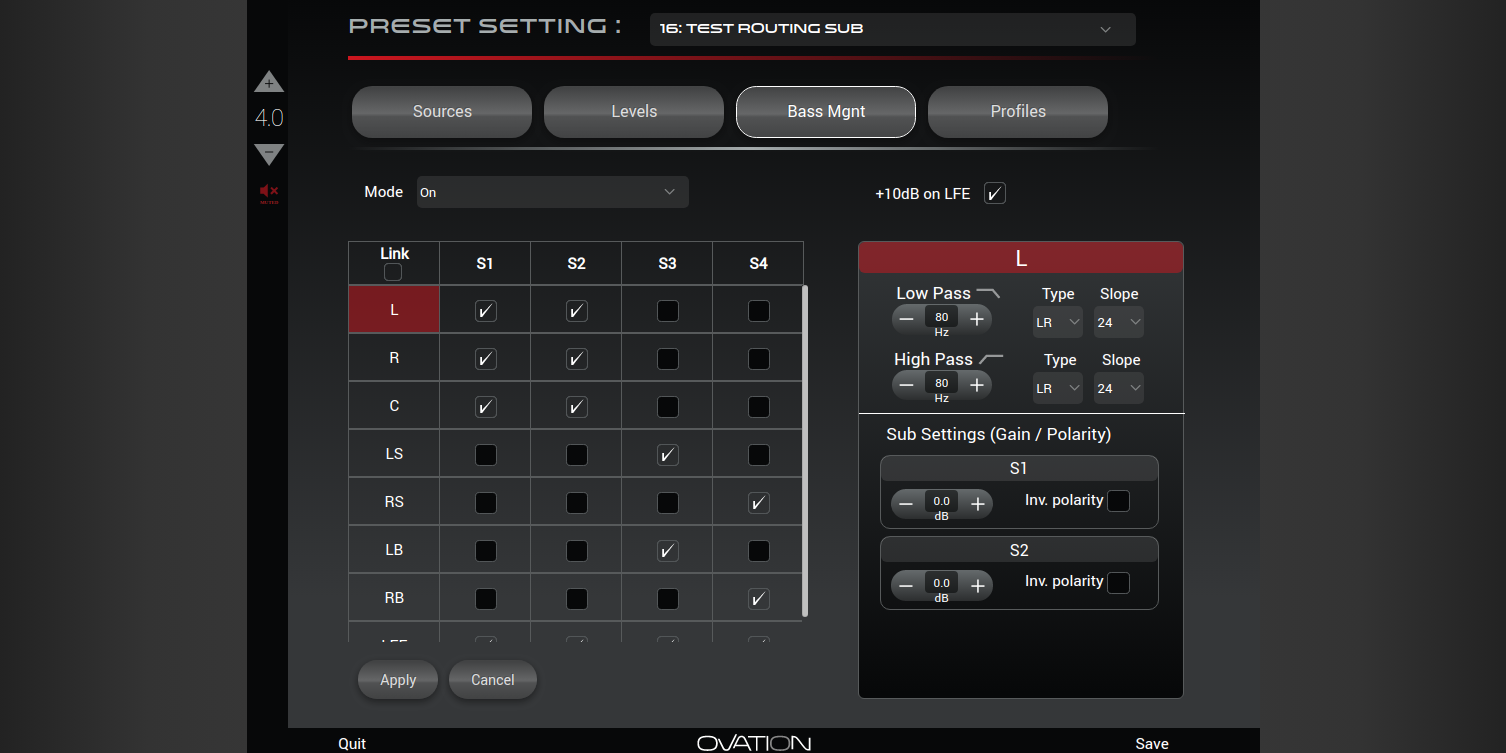 With a software update and installation of one, two or many subwoofers, you can jump to a premium experience in an existing 5.1 or 7.1 room.