Trinnov is back in Munich for the 2022 edition with partners delivering active demonstrations in both 2-channel and immersive sound.
We are excited and looking forward to the event.
Grobi.TV in Atrium 4.1, Rooms E101/E102
Our German partners Grobi.TV & Heimkinobau will be exhibiting for the first time at the HighEnd Munich show.
We will be joining them to deliver a large home theater demonstration and introduce the audience to immersive sound music in Dolby Atmos and Auro-3D.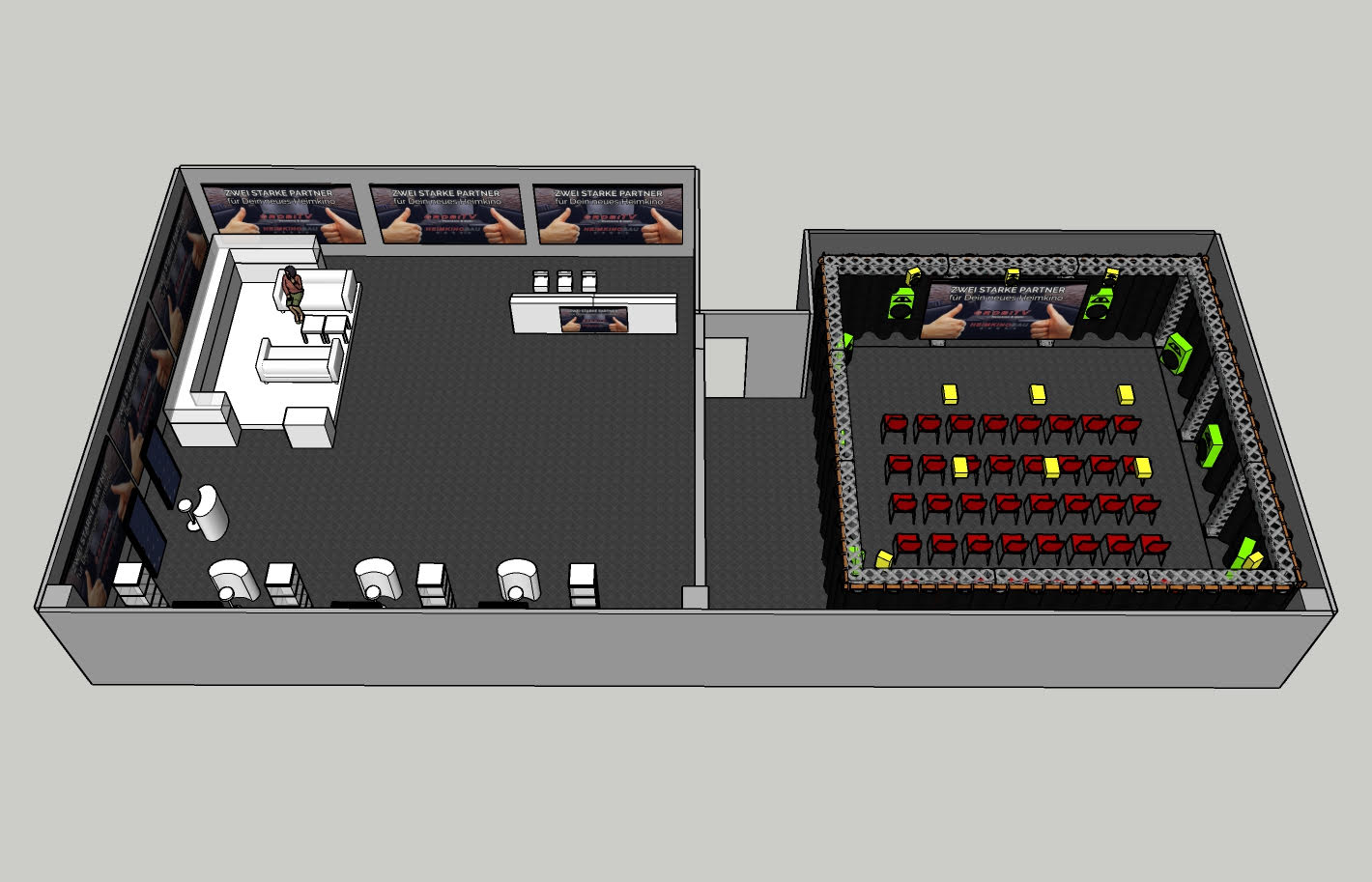 The room's layout with the meeting (left) and Home Theater (right) spaces
They will be using the following equipment is their own 9.1.9 designed system:
Trinnov Altitude32 AV Processor
Hisense Laser TV & Ultrashort distance projectors
MAG Audio Theatron loudspeakers
Lumagen Radiance video scaler
Stewart screen
Sony projector
PureAudio content
Musical Fidelity power amplifiers
Demonstrations will be delivered every 45 minutes.
Please make sure you book your tickets online.
This is the only way to book at the show this year.
Our team will be next door to answer all your questions.
TAD in Atrium 3.1, Room C113
TAD stands for Technical Audio Devices: TAD puts emphasis on the technical approach to product development and music reproduction. 
At the show, TAD Labs Reference system will be featuring Mr. Toru Nagatni's (TAD's speaker mastermind) newest speaker creation, the Evolution Two (E2) model.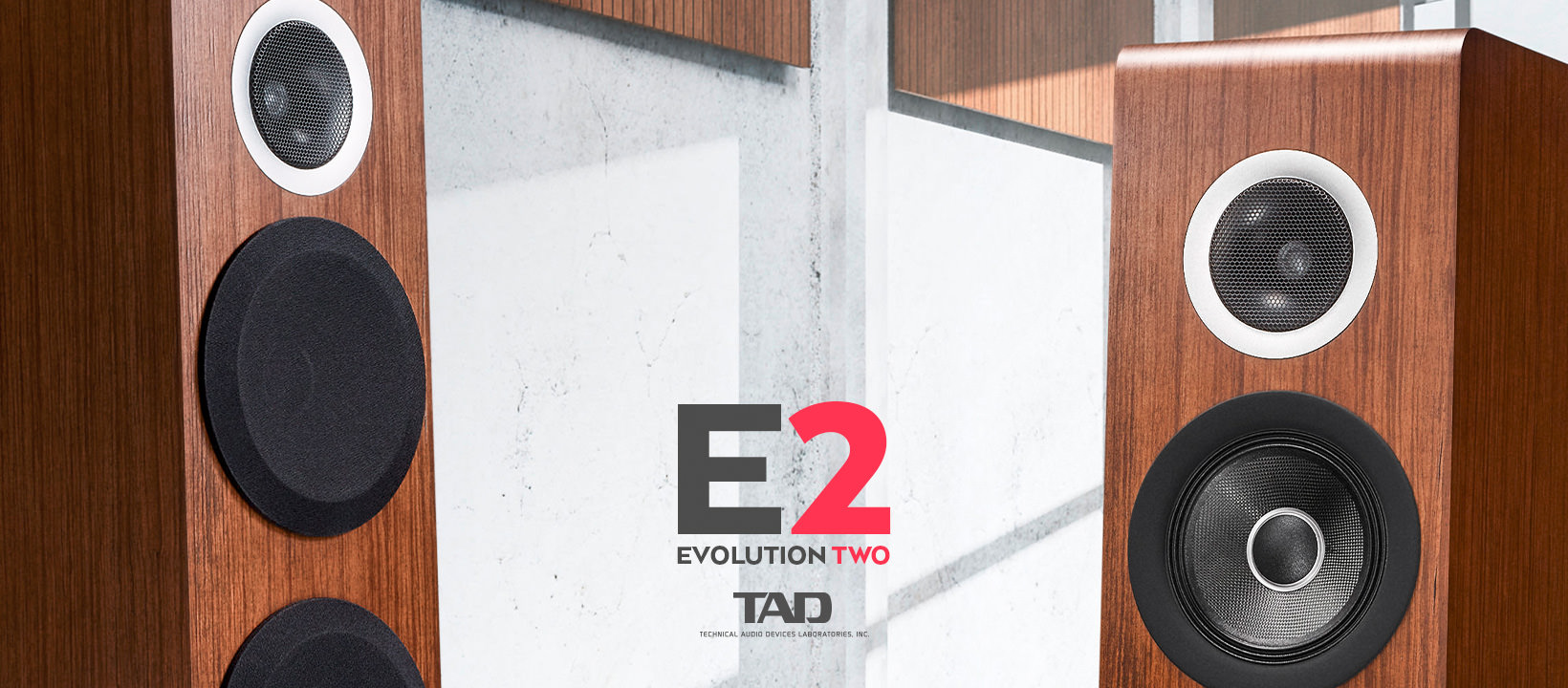 TAD Evolution 2 Speakers
Mirek Duda, TAD Labs brand ambassador is in charge of TAD demonstrations all over Europe.
Trinnov's Amethyst is an important tool for show preparation and execution. The sublime 3D microphone measurement, the ability to evaluate the system immediately with the Optimizer's graphs via a quick measurement and visualization is extremely useful during the setup and positioning of the speakers and absorbers elements in unknown show environment. This is a much preferred solution compared to a "black box" solution with little to no tweaking possibilities by the installers.