Trinnov Audio is pleased to announce that a Trinnov Altitude32 audio-video preamplifier will be the hub of the Reference Cinema home Theater that is an integral part of the brand-new headquarters building of CEDIA, the international trade association for advanced home technologies, located in Fishers, Indiana.
The Altitude32 is the undisputed leader in immersive sound for the home theater, with the most advanced and powerful platform available. Uniquely capable of discretely rendering 32 channels of Dolby Atmos (and soon to offer 30 channels of DTS:X Pro), the Altitude32 features best-in-class Trinnov Optimizer speaker/room correction, patented Remapping technology that enables spatially accurate playback of all three immersive formats from a single speaker layout, and much more, including the ability to enable systems with up to 48 and 64 channels when used with an additional Altitude48 processor.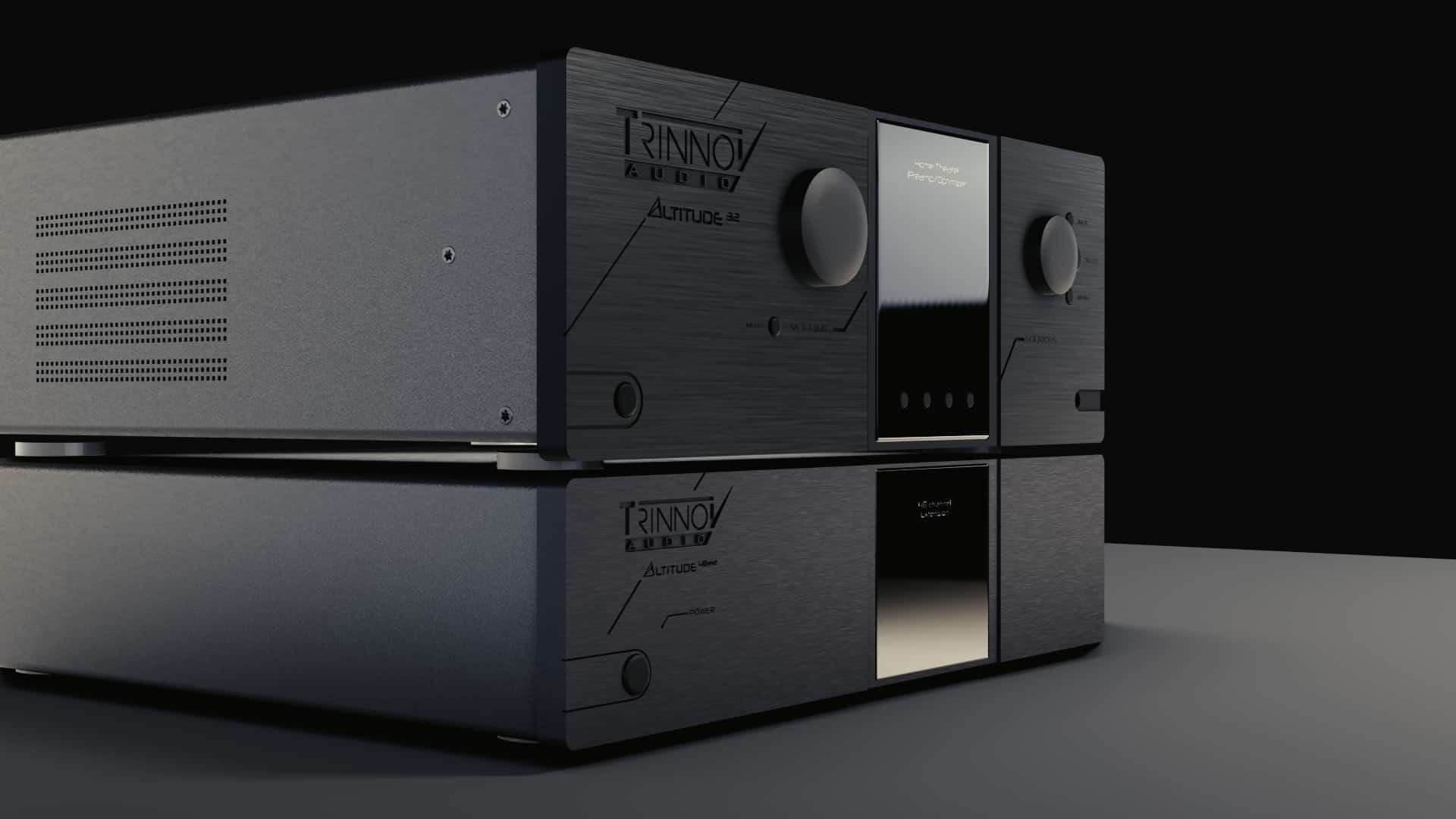 Altitude 48 Extension
The Theater was designed and constructed by former CEDIA chairman Dennis Erskine and the Erskine Group. The theater room provides an optimal acoustical environment with a very high degree of acoustical isolation to provide maximum dynamic range for listeners in the theater and to prevent distracting sound from reaching office workspaces.
The 11.4.8 channel configuration utilizes a total of 30 channels of processing and amplification. The L/C/R loudspeakers are bi-amplified, and each of the four dual 18-inch driver sub woofers has a dedicated (and separately calibrated) channel powering each individual sub woofer driver.
Multiple manufacturers provided equipment for the Theater. In addition to the Trinnov Altitude32 AL32-1632, the system utilizes 23 Procella loudspeakers, a Barco Loki projector and a 206 inch wide Stewart Filmscreen projection screen. A Kaleidescape Strato is the media source, with Lutron Ketra lighting and control by Crestron.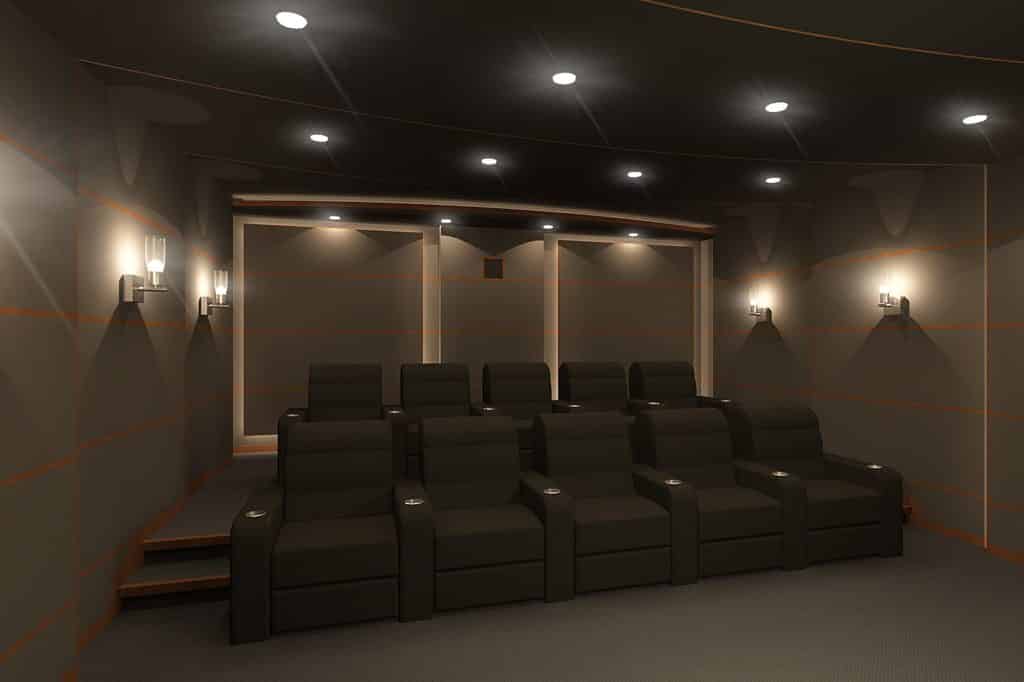 Rendered view of the theater
CEDIA's new headquarters are located in a stand-alone building in Fishers, Indiana, a suburb of Indianapolis. CEDIA occupies 30,000 square feet of space in the building. The centerpiece of the new headquarters is a 3,000 square foot smart-home Experience Center. This technology showcase is presented in a residential environment that includes a great room, full kitchen, bedroom, bathroom and, of course, the home theater. Multiple technologies are showcased throughout the rooms, among them lighting, two-channel high-end and distributed audio, voice control, and Josh.ai. There is even a remote-controlled toilet!
The Experience Center will be available for client tours and demonstrations, including CEDIA member dealer presentations to potential customers. Significantly, a great deal of space in the new headquarters is dedicated for CEDIA member training. Multiple classrooms, as well as the Experience Center and the Theater will be used for training, including hands-on classes for advanced home theater design and calibration.
Grand Opening of the CEDIA headquarters is scheduled for March 28, 2019.