The online German magazine LowBeats reviewed the Amplitude8.
Here are a few quotes:
Introduction
For a long time, the French lacked an adequate power amplifier for their ingenious surround processors. As the name suggests, the massive amplifier offers eight channels and thus enough for a full-blown surround installation or multi-way active solution in a very similar design as the Altitude preamplifiers.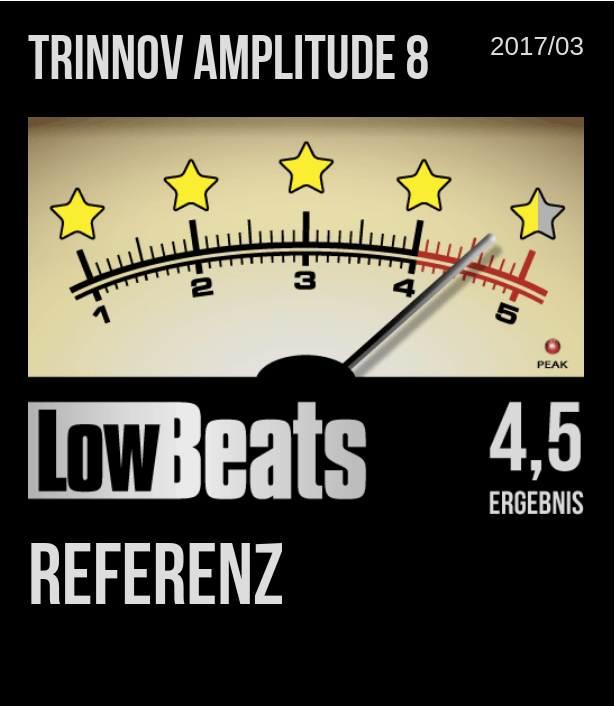 Conclusion
With the Trinnov Amplitude8, the Trinnov Altitude32 gets a worthy power amplifier at its side. The equipment with double power supply, ground terminal, trigger with feed-through and DB25 connector is exemplary. The enormous dual power supply and the elaborately cooled Hypex NCORE power amplifiers sound powerful and at the same time pleasantly fine-distinguished and never get breathless even with large and long-lasting power output. That is truly high-end.