Whilst the benefit of loudspeaker/room optimization slowly makes it to becoming standard expectation in music and mixing environments, the latency introduced by such processing makes it hard to use whilst tracking or recording.
We introduced a hardware bypass option on the ST2-Pro
Since software version 3.8.35, the ST2 Pro includes an option located in the "Setup/System Status" page, allowing you to switch between hardware and software bypass.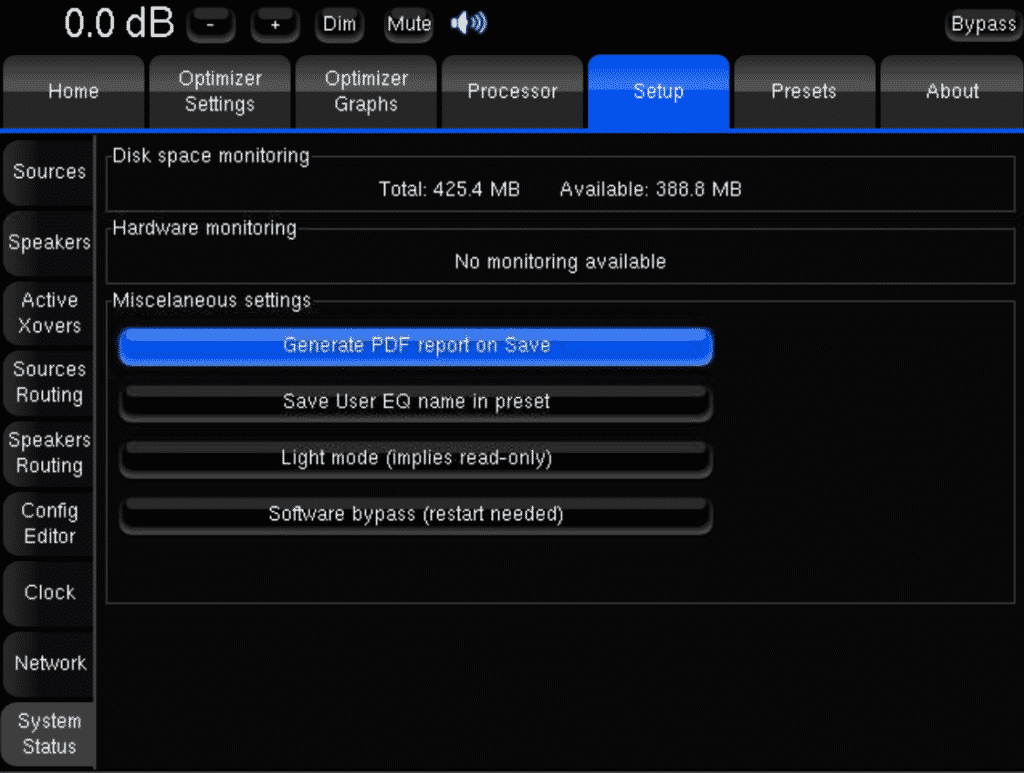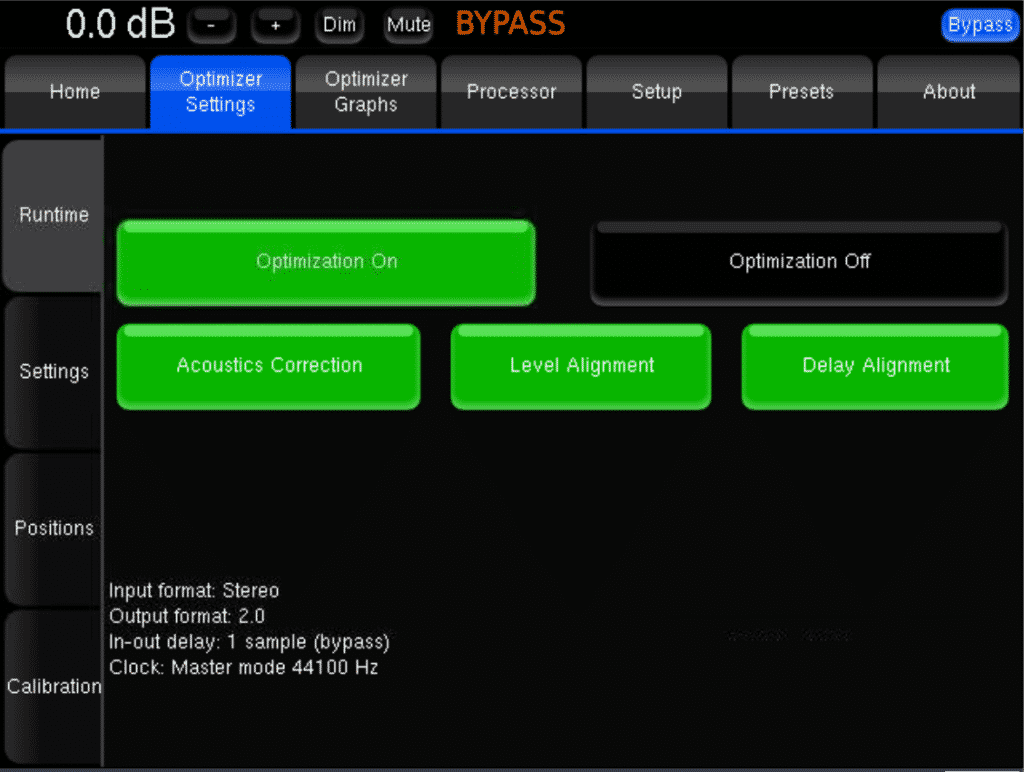 A reboot is required to switch from one mode to the other.
The Hardware bypass, when engaged, completely bypasses the processing section, resulting in a 1-sample latency, suitable for recording or tracking. The downside is obviously that the Optimization is no longer active.
Note that hardware bypass doesn't work with active cross-overs and bass management.
Alternatively, the Optimization can remain and processing latency can be reduced down to 5ms. We will soon announce a webinar to explain the different parameters to change in order to reduce latency.
How to easily bypass the ST2-Pro?
Several options are available to easily access the Bypass button of the ST2-Pro. You can have a dedicated screen directly connected to the video output of the ST2 Pro, you can also use VNC or the recently released Trinnov Mac Application.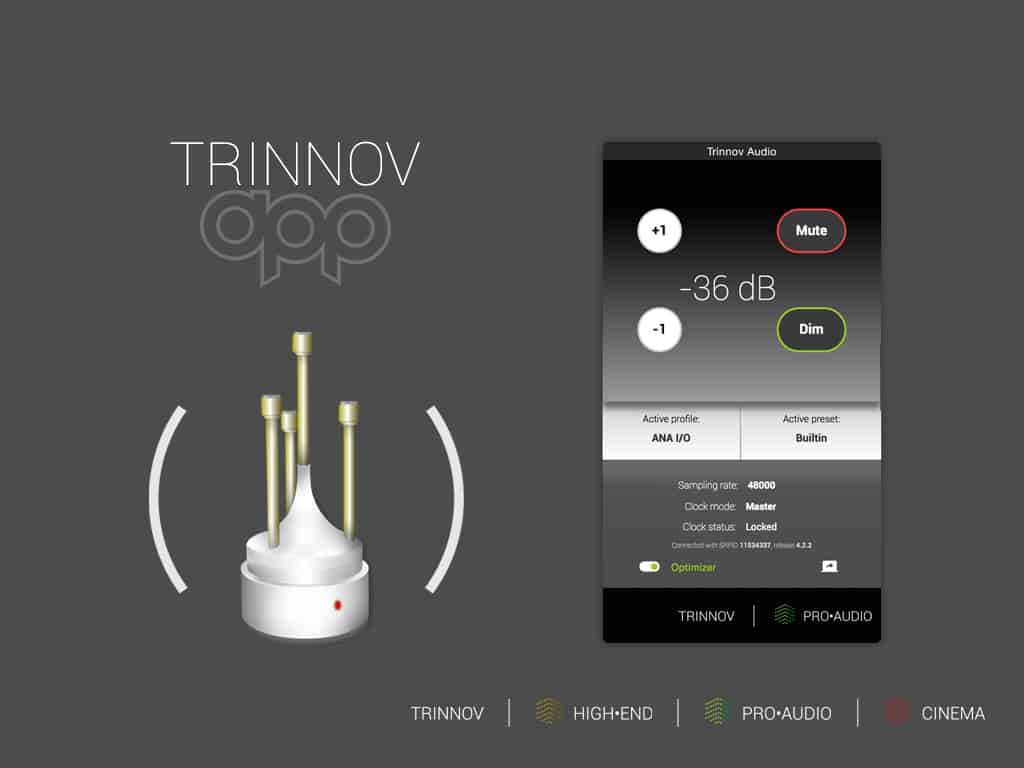 How to get the latest version?
The software version installed on your unit is visible in the "About" page.
If you are not running the latest software version, please ensure your ST2 Pro is connected to Trinnov Audio Server (Setup / Network)
To update your ST2-Pro, please contact your local dealer