Totaling 16,450 sq. ft, this 40-million-dollar home called the Best of Everything, this 40-million-dollar home won not only one but three CEDIA awards in 2020.
Built by Audiovisions one of the major Californian-based integration company, its impresssive home cinema features an 11.4.8 Dolby Atmos speaker layout designed in conjunction with Sam Cavitt from Paradise Theater which also happens to be one of the early supporters of the Altitude platform and recurrent Trinnov partner.
Very curious about this ambitious project, we wanted to ask Sam about the origin and challenges of this project and how the Altitude32 home cinema reference processor became a key part of it !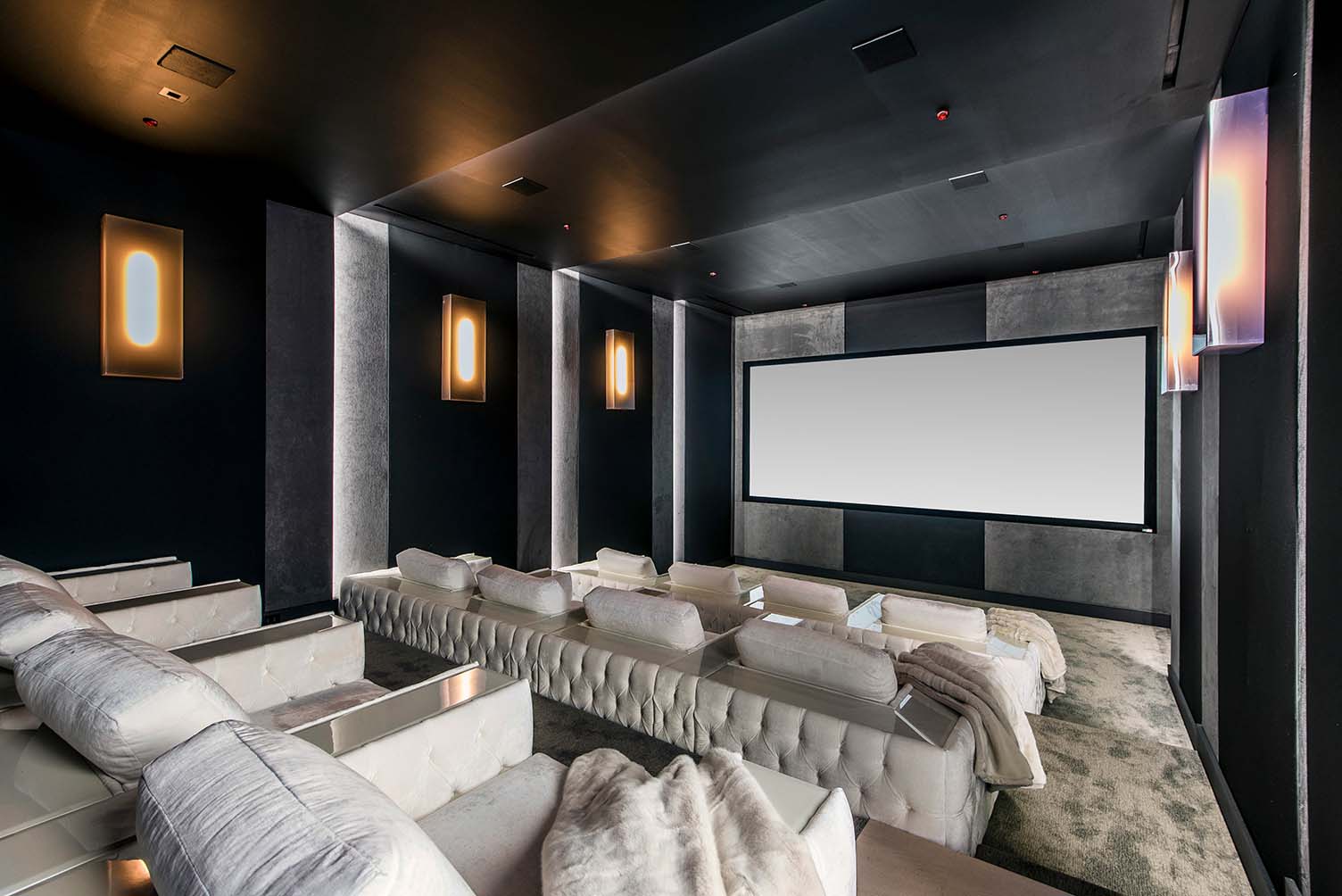 What was the original intent of the project?
The project is a dedicated private cinema in a luxury home by a developer, one of the most sought after developers of residential single family luxury custom home development in California.The private cinema would be a prized amenity adding value to the home. As such the private cinema was designed to offer a broad appeal to potential home buyers rather than being designed to meet the specific requirements of a final owner. It needed to be, however, of a high caliber of performance and aesthetics congruent with the caliber of the luxury residence itself.
Which were the challenges and objectives inherent to this home cinema?
As noted above, a luxury spec home with a high performance private cinema that added value to the overall home product presents a unique challenge. While the home is at the very highest level of luxury, it is often the case that a developer would consider value engineering a cinema room as many are not aware of the prestige gained by a private cinema. In this case, the developer embraced the value. There were considerations however to value engineering that were overcome. One such instance was the suggestion to use a smaller channel count of speakers and a less capable surround processor. However Paradise Theater engineering illustrated the performance and experience improvements gained by an 11.4.8 speaker layout supported by the Altitude32 ability to support discrete audio to all channels.  This number of channels was indicated by the room size and audience configuration. The collaboration between the integrator, Paradise Theater and the system capacity of the Altitude32 made this decision compelling and thus easy.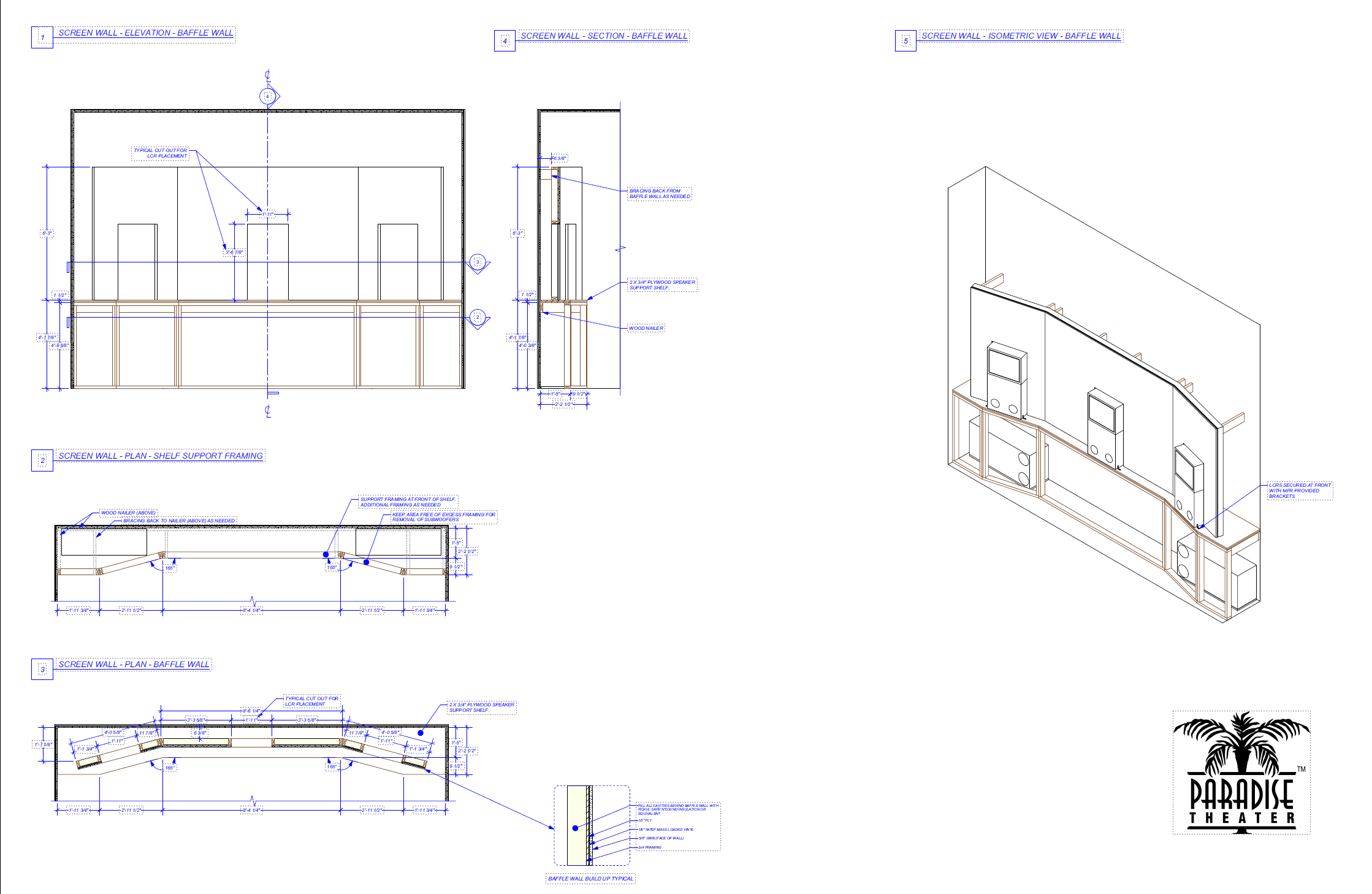 Tells us more about the speaker layout and technical journey/requirements?
Many theaters are designed by applying rules of thumb and typical positioning templates however Paradise Theater eschews such compromised approaches. Our engineering team conducts iterative studies (see PT Process Document / Functional Concept / Engineering & Acoustical Modeling) which inform optimal seating positions based on audio and video as well as ergonomic considerations. Upon a functional concept determination, Paradise Theater engineers perform sound power and directivity studies, interprets the immersive format layout recommendations and iterates to an optimized speaker configuration and specification for each individual room. The result is a system that provides ideal coverage at all seats for smooth and even immersive sound reproduction. The final component in this process is the Trinnov Altitude32 which with the power to drive discrete content to every loudspeaker as well as optimize the performance electronically.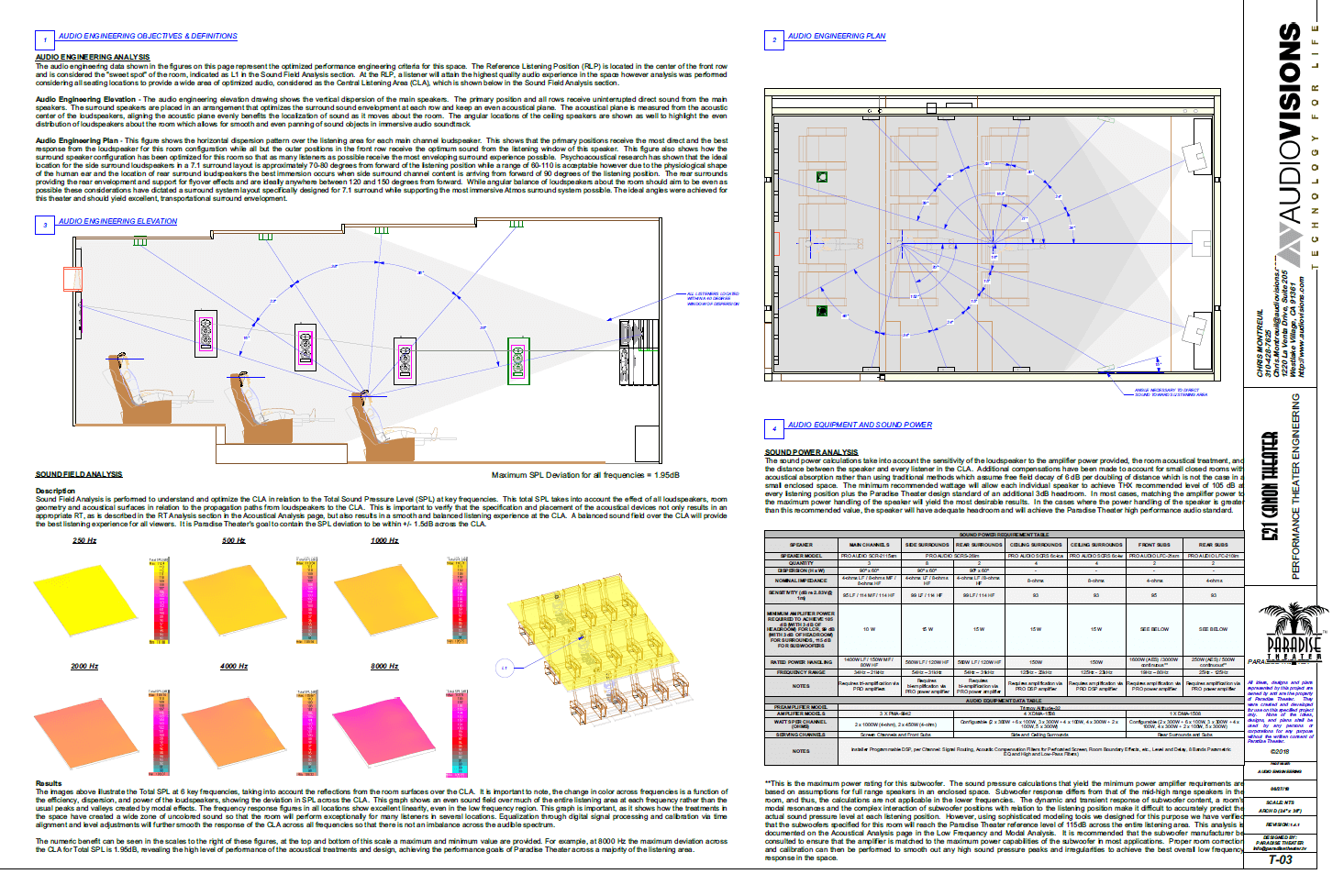 What makes this project truly unique?
As a featured amenity in a $45M spec home, this private cinema offers performance compatible with any of the supercars, including, Porsche, McLaren and Ferrari's, housed in the homes automobile gallery.